WWE Rumors: Steve Austin, CM Punk, Rey Mysterio and Tuesday's Top WWE Buzz
July 3, 2012

After a week of teasing, WWE finally made the move everyone was expecting. Brock Lesnar's announcement about SummerSlam will come on the 1,000th episode of Raw on July 23. 
That may seem like just dragging it out, but it is the only real angle that anyone cares about right now and should be settled on the biggest stage possible. Plus, it will be interesting to see how and why Lesnar will accept the match.
It is funny thinking about the 1,000th Raw and how that show feels so much more important than Money In the Bank, but that is the world we live in right now. And if we get a pay-per-view caliber lineup on free television, it is hard to argue with that.
Another thing you can't argue with—actually you can if you want to—are the news and rumors we have for you today.
AUSTIN VS. PUNK NOT ON SCHEDULE, AT LEAST RIGHT NOW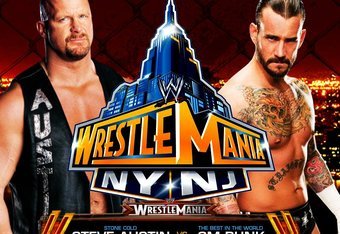 In the WWE world, where today's plans will change later this afternoon, hearing reports that officials do not expect CM Punk and Steve Austin to matchup at WrestleMania 29 is not that big of a deal. If it is January and no plans are in place, then you can start to worry.
Question on everybody's mind: Will Austin agree to do it?
Our take: I would guess that would be the hold-up to any potential match right now. It all depends on whether or not Austin's movie schedule will give him the time to do WrestleMania, and if he really feels physically capable of doing it. I hope so, but don't know.
Hype meter: 5 out of 5 Dream Matches
There aren't a lot of big-name returns that WWE can offer that will really get the fans excited. In fact, with Rock and Lesnar having wrestled already, Austin is the only megastar that will move the needle. 
Deeper Dive
Latest on Austin-Punk at WrestleMania (Figure Four Wrestling via Wrestling Inc)
1,000th RAW TO BLOW THE LID OFF WWE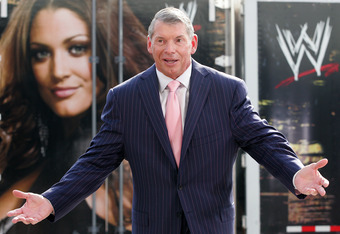 Mark A. Wallenfang/Getty Images
As part of a marketing campaign to make sure people are watching Raw on July 23, reports persist that WWE is planning to bring in "numerous former talents" for the historic episode of Raw. 
Question on everybody's mind: Who should fans expect to see?
Our take: I'm surprised WWE has kept a relatively tight lid on who will appear, just because the more names you advertise, the easier it would be to draw a big rating. I would expect names like Undertaker, Steve Austin, and other smaller surprises to show up. There might be something taped with The Rock, though his movie schedule is filled up right now that I don't know if he will have time. 
Hype Ameter: 5 out of 5 Nostalgia Shows
Since wrestling fans love nostalgia, the 1,000th episode of Raw is going to be for you. There might be some actualy wrestling matches mixed in, but just expect to see a smorgasbord of old stars you haven't seen in a long time. 
Deeper Dive
Backstage News on 1,000th Raw (NoDQ)
BRUNO SAMMARTINO REJECTS WWE HALL OF FAME OFFER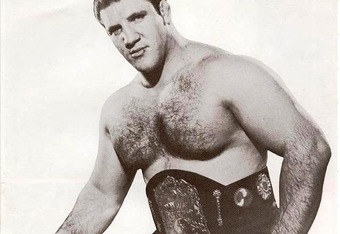 In a very surprising development, considering the history of Sammartino and Vince McMahon, WWE did reach out to Sammartino about going into the Hall of Fame next year. In a not-so-surprising announcement, Sammartino has rejected the offer. 
Question on everybody's mind: Will Sammartino ever go into the HoF?
Our take: For most wrestling fans, it's not a real Hall of Fame until you have Sammartino in it. Since Sammartino despises McMahon and the WWE product, don't expect it to happen. It's too bad, but you can't argue with a lot of his logic.
Hype meter: 0 out of 5 Fake Hall of Fames
Sammartino is arguably the greatest wrestler in the history of WWE. He was as big a star as Hulk Hogan—albeit in a much different era—and a far superior wrestler. I give WWE credit for reaching out, though it is not shocking to hear an agreement was not reached.
Deeper Dive
Sammartino Statement on WWE HoF (Wrestling Observer)
REY MYSTERIO'S RETURN DELAYED FOR NO REAL REASON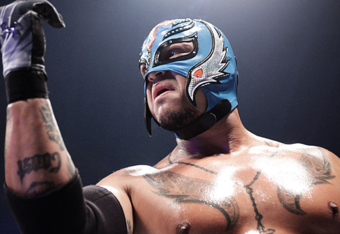 Despite talk last week that Rey Mysterio would be making his return this week, he was left off Raw. The reports say that no definitive reason was given. It was probably the usual—that WWE can't figure out how to use him, or WWE forgot he was at the show. Neither one would be a surprise.
Question on everybody's mind: Will WWE figure out what to do with Mysterio?
Our take: It shouldn't be too hard, though WWE seems to be making it a bigger issue than it is. Just put him in a Money In the Bank match at the pay-per-view and be done with it. It's not that hard. 
Hype meter: 2 out of 5 Delayed Returns
If we thought there was some grand plan for a Mysterio return the constant delays would be okay. This just feels like a poor creative decision, which often happens with a lot of talent in WWE. Usually it is just mid-card stars getting the shaft, but now it is moving to Mysterio. 
Deeper Dive
News On Rey Mysterio (NoDQ)
Check back for more on the WWE as it comes, and check out Bleacher Report's Wrestling Page to get your fill of the WWE. For more WWE talk, check out Ring Rust Radio for all of the hot topics you just can't miss.