NBA: Comparing Every All-Star from Last Season to a Comic Book Character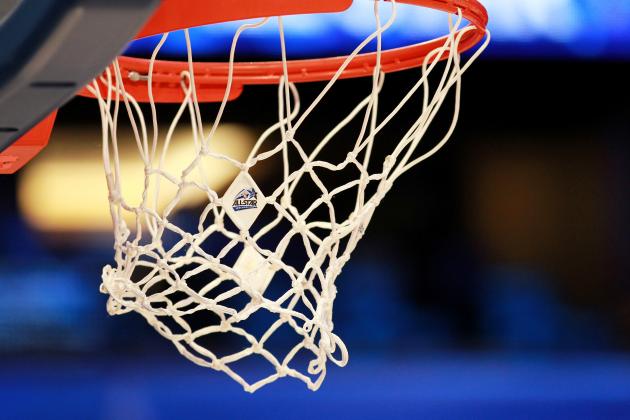 Ronald Martinez/Getty Images

Every season, fans are ecstatic about the NBA All-Star Weekend. It gives them the chance to see all the top players in the league face off in an East versus West matchup. The location changes, but it does not alter the excitement and anticipation of the event.
In a similar fashion, superhero films are released annually, and the public flocks to witness the production of its favorite characters. It is a huge market in cinema, and are immensely popular.
Therefore, it only seems fair to combine the two popular segments of entertainment, and compare every NBA All-Star to his superhero equivalent.
Begin Slideshow

»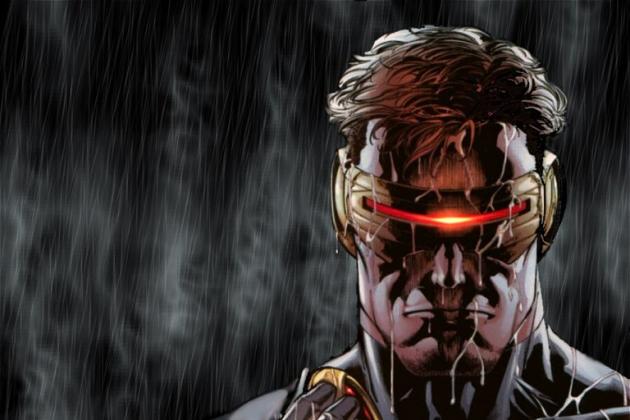 http://onlyhdwallpapers.com/cartoon/x-men-marvel-comics-cyclops-leader-desktop-wallpaper-359143/
This character is renowned for his laser-vision, which can cut through about anything. Cyclops is also feared by the enemy, for being relentless and vicious in his fight for good.
Chris Paul's play-making abilities are disputably the best in the league, and can thread passes in an infinite number of ways. He is also one of the top clutch scorers in the league, and isn't afraid to go up against anyone.
http://www.supermanpictures.org/wallpaper/superman-wallpaper-hd-2.html
Probably the most famous superhero of them all, Superman can do it all. Fly, shoot lasers, freeze breath, super strength, you name it. He is virtually indestructible, and has defeated his fair share of villains in his time.
Kobe Bryant is certainly his equal in his respective field. Drive, shoot, post, defense, there isn't anything the Black Mamba isn't capable of dominating. His abilities have dwindled with his age, but he could rarely be stopped, let alone paced, in his prime.
In addition, Bryant himself is almost indestructible. From playing with a dislocated index finger to knee surgeries, Bryant continues to play at a high level, despite the many battle scars of a long and prosperous career.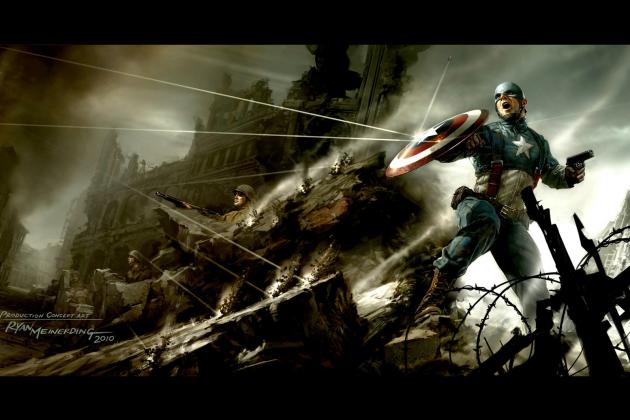 http://www.lold.org/captain-america-wallpaper/
Captain America, like Superman, is very distinct. His shield and patriotic colors symbolize his will to do good, and protect his country. He is loved by the community for his efforts, and is seemingly unstoppable.
Kevin Durant fits the bill of Cap' than any other. Durantula is praised and loved by Oklahoma City, giving 100 percent effort every time he is on the court. Announcing his contract extension through his Twitter account was labelled as "noble," rather than expressing himself on a media stage.
In unison with Captain America, Durant presents his opponent with a heavy challenge of stopping him. Or slowing him down, at the very least...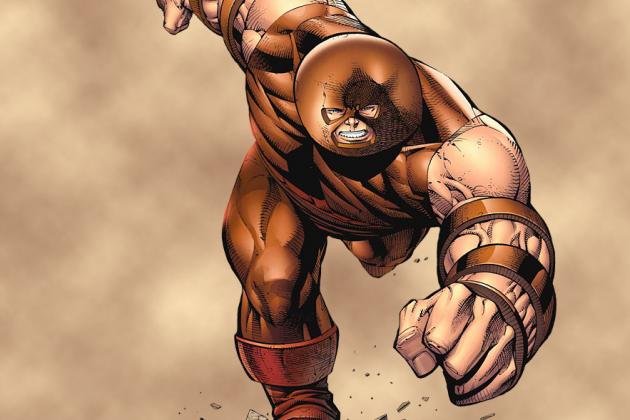 http://www.comicwallpaper.net/wallpaper/Juggernaut--Images/
The Juggernaut, a villainous character, is raw power. Nothing can stop him full sprint, be it rock, metal or any other form of structural substance.
Blake Griffin is similar in this aspect. He can and will go through or over just about anyone for rim-rattling jams. He has already made his fair share of poster dunks, and will add many more to his resume when it's all said and done.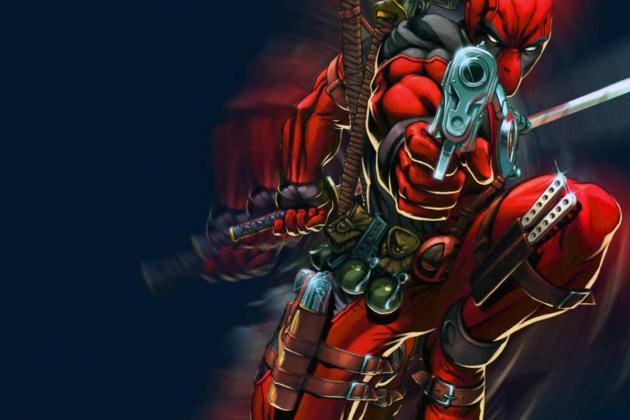 http://wall.alphacoders.com/wallpaper.php?i=74351&w=1280&h=960&lang=French
Neither hero or villain, Deadpool tip-toes the line, to the dismay of those around them. He has helped heroes on many occasions, but is also a ruthless, psychologically-unstable mercenary.
That isn't to question Andrew Bynum's mental state, but some of his questionable moves on the court have fans shaking their heads. From three-point shooting to refusing to be part of a timeout huddle, Bynum is right in the middle of star player and the guy management is wary of.
However, both get the job done on their own terms, if it means doing it the right way, or the other.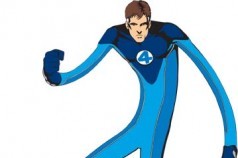 http://www.beyondhollywood.com/more-ff4-reboot-rumors-jonathan-rhys-meyers-and-adrien-brody-for-mr-fantastic/
Mr Fantastic, famous for his ability to stretch, is the leader of the Fantastic Four. He can alter his body to any shape, and does everything he can do save Earth.
LaMarcus Aldridge joins Mr Fantastic, as they share similar qualities. Aldridge puts the stretch in "stretch four," as his jumpshot knows no boundary. Extending all the way to the three-point line, his ability to score is abnormal for his size. He also leads the Portland Trailblazers, in hope of a playoff berth.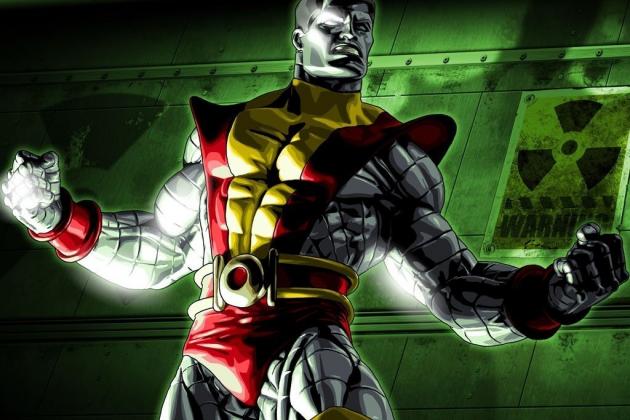 http://www.fanpop.com/spots/x-men/images/4409695/title/colossus-wallpaper
Colossus, unlike many on this list, is not as well known. He is a member of the X Men, and has the power to transform his body into steel. It proves challenging to go up against him, as Colossus' body becomes impenetrable.
Marc Gasol, the center of the Memphis Grizzlies, is a defensive force for his team. His 1.9 blocks per game last season solidified the defense, and made it problematic for opponents to score inside.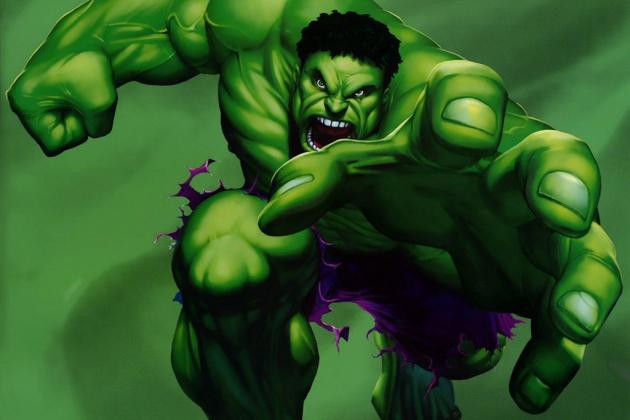 http://avengers-wallpaper.blogspot.com.au/2012_06_01_archive.html
The Hulk, much like the Juggernaut, cannot be stopped. He has the capability to bash through anything and anyone, celebrated for the phrase "Hulk smash!" The influence of Bruce Banner's rage forces the Hulk to appear, transforming into an unstoppable force.
Kevin Love is a machine on the boards. Recognized for being less athletic than most, he still gets the dirty work done inside, based on his lower body strength and excellent timing. He is also celebrated for his 31 point, 30 rebound game—the first in 28 years. Injuries can force Love into becoming Bruce Banner, but when he's healthy, his rebounding ability is unmatched.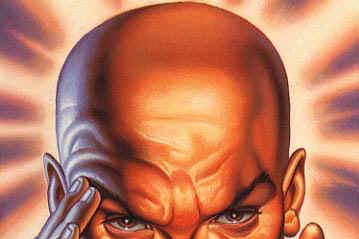 http://marvelitesxmen.wordpress.com/tag/professor-xavier/
Professor Xavier is the leader of the X Men. He possesses telepathic capabilities, as well as supreme leadership, as he leads his crew against Magneto and his team of mutants.
Steve Nash is his real-life counterpart. He seems to be able to read opponent's minds, and is always one step ahead. He distributes the ball perfectly, and is currently fifth all-time in assists. Much like Professor X, age has not slowed him down one bit, and continues to be the floor general for his team.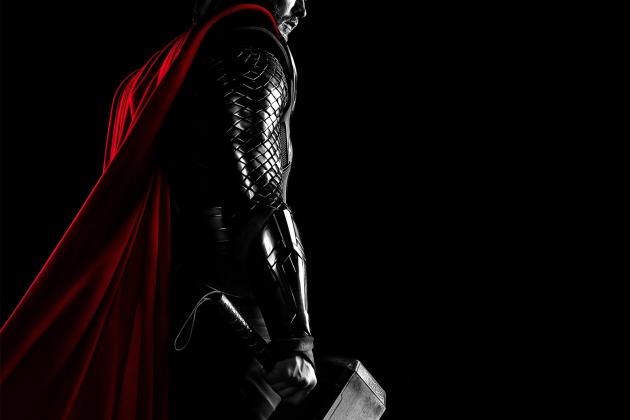 http://marvelitesxmen.wordpress.com/tag/professor-xavier/
Thor is actually a Norse god and was used to create a comic book hero. He has supreme physical resistance, the ability to travel through time, as well as unmatched stamina, speed and agility. He can also command the weather, such as lightning and rain, using his hammer Mjolnir.
Dirk Nowitzki, much like Steve Nash, seems ageless. He has incredible endurance and stamina, which has allowed him to play at a high level for more than a decade.
Plus, he has the same hair as Thor.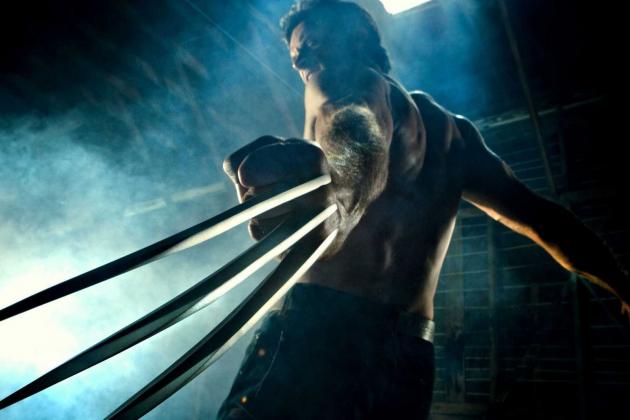 http://dexzone.blogspot.com.au/2009/05/x-men-origins-wolverine-hd-wallpapers.html
Wolverine is famous, or infamous, for the invincible, adamantium skeleton he has, provided from a military experiment. He also owns a set of sharp claws, which can slash through just about anything. He can also regenerate from injuries, and continue to fight.
Tony Parker is similar in a few ways. While he doesn't have a set of dangerous talons, Parker can "slash" his way through the defense and score in the paint effortlessly. He has endured a number of injuries over the course of his career, and he's healed and come back with the same attacking mindset.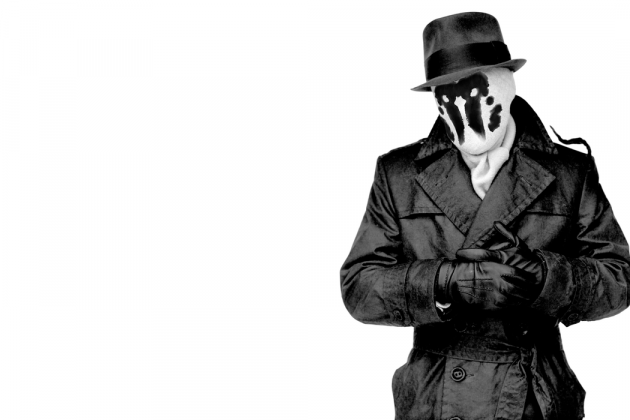 http://hdwallpapersdesktop.com/wallpapers/2011/09/rorschach-white-wallpaper/rorschach-white-wallpaper/
Rorschach, a part of the lesser known Watchmen, is an intriguing character. He has a questionable mental state, and can get out of control when it comes to dealing with the bad guys. However, he is skilled in hand-to-hand combat, and is supremely quick and athletic. He also retains the expertise to turn any normal object into a weapon of some sort.
Russell Westbrook is Rorschach. Many can question his decision making and basketball IQ, but he is doing what he believes is the right thing. He doesn't listen to any criticism, and continues to play at a high level. He also possesses outstanding speed and athleticism, and is one of, if not, the most athletic players in the league.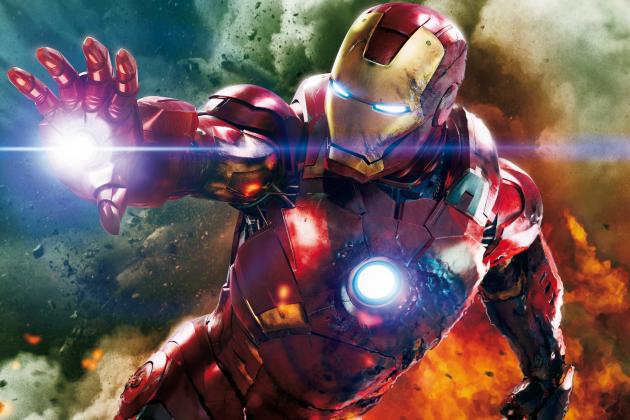 http://www.hdwallpapers.in/view/the_avengers_iron_man-1920x1080.html
Ironman, or Tony Stark, is one of the most intelligent and wealthy men in the world. He can do just about anything with a piece of technology, and has a weapon-filled suit because of it. On the battlefield, Ironman can fly and fire lasers, missiles and any other form of explosive device you can imagine. People can confuse his self-confidence with narcissism, but when you're Tony Stark, people will always have something negative to say.
LeBron James is similar. He is one of the smartest players in the league, and has a nice bank statement, with the amount of endorsements he receives. When it comes to playing on the court, there isn't anything James can't do. Score, rebound, pass, defense, hustle, he does it all. Defenders must rack their brain to think of a way to discontinue his success, but to no avail.
People also name James arrogant and self-obsessed, as he announced his decision to sign with the Miami Heat on national television. Albeit, he did raise millions for a charity.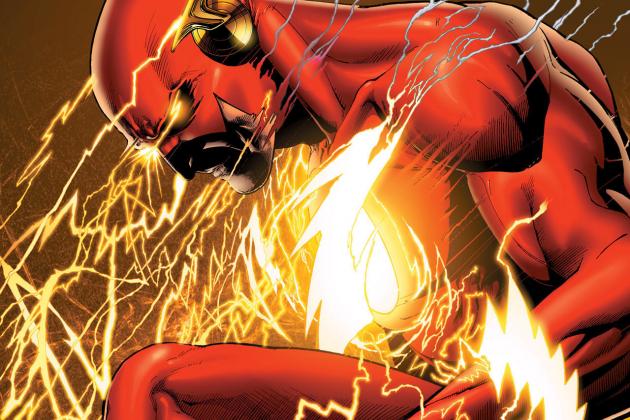 http://onlyhdwallpapers.com/cartoon/dc-comics-flash-the-comic-hero-desktop-wallpaper-495732/
Flash is distinguished for his super-human speed, at which he can move, react and think. This allows him to have the upper hand over his enemies, as they simply cannot keep up.
Although he shares his nickname with his comic-book equal, Dwyane Wade can be compared to the Flash in a literal sense. He is seemingly everywhere on the court at once: driving for a dunk or lay-up, distributing the ball, running ahead of opponents for an easy basket on the fast break and blocking opponents' shots.
He shares the ability with Flash of moving and reacting extremely quickly, being able to contort his body to convert difficult and abnormal shots while being fouled.
Aside from basketball, Wade has battled injuries, a recent divorce and custody hearing with his ex-wife, and has remained vigilant in raising his two sons. If there was ever an incarnation of the Flash, it's Dwyane Wade.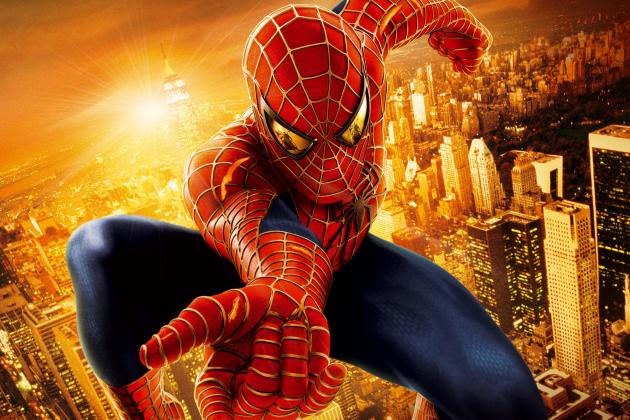 http://wallpaperswide.com/spider_man-wallpapers.html
Easily the most identified superhero, Spiderman is quite the opposite to his everyday persona. As Peter Parker, he is a mild-mannered, timid man, who minds his own business. As the webbed hero, Spiderman has great strength, stamina, agility and reaction speed. He can also swing from building to building, high above everyone else, on lengths of web.
Derrick Rose is famous, or perhaps infamous, for his quiet, almost emotionless personality. However, on the basketball court, he is a totally different person. Rose attacks the rim with relentless drives and crossovers, contorting his body in a variety of unnatural ways to convert difficult shots.
He also possesses the athleticism to rise up over the defense and finish in style.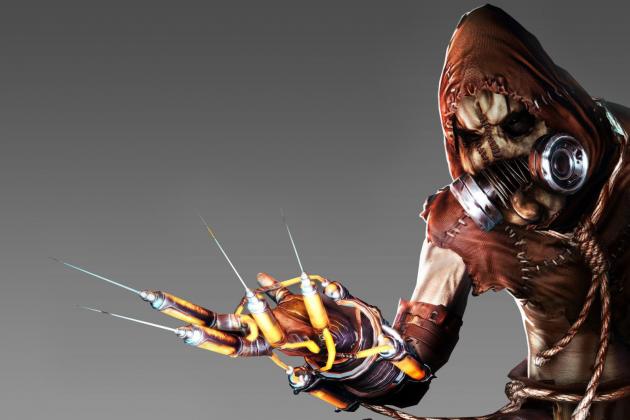 http://hqwallpapers.eu/cartoon/batman-dc-comics-arkham-asylum-scarecrow-comic-character-desktop-wallpaper-1091990/
The Scarecrow is one of Batman's most powerful nemeses, who has a fear-inducing gas that makes his enemies live their most awful memories and anxieties.
Carmelo Anthony is much the same. His all-around scoring is difficult for other teams to defend, and is one of the most feared clutch shooters in the league, giving his opponents nightmares late in games.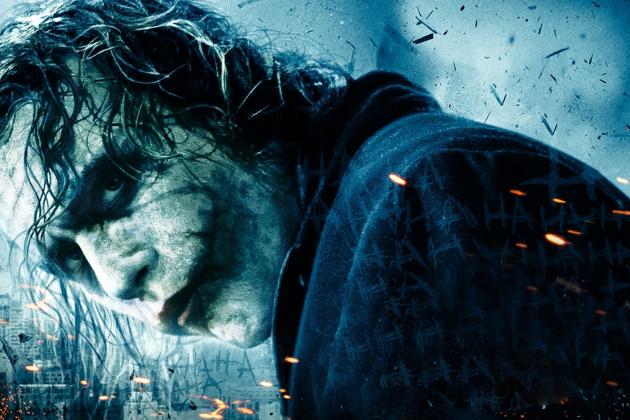 http://onlyhdwallpapers.com/celebrity/the-joker-heath-ledger-batman-dark-knight-desktop-wallpaper-324266/
The Joker is Batman's eternal and most powerful archenemy. His psychotic and insane methods of destruction are seemingly unstoppable, mostly due to the complete lack of motive. Being a sociopath, he seems no wrong, and enjoys the game of what he does more than completing a goal.
Need I explain this reference? Howard's indecisiveness has lead the Orlando Magic on a roller coaster ride. First he wished to become a free agent, and refused to sign a contract extension. After that, it was the demand of a trade to the LA Lakers, then Dallas, then Chicago before finally settling on Brooklyn.
Howard then opted in to his contract, to continue to compete with the Orlando squad. Head coach Stan Van Gundy and general manager Otis Smith were both fired at Howard's potential request, which he followed up by demanding another trade.
He not only cost two men their job, and a franchise a season full of doubt, but now wishes to take the Magic organization to court for 'blackmailing' him into accepting the contract option of his contract.
I'm not sure if there is a more perfect comparison.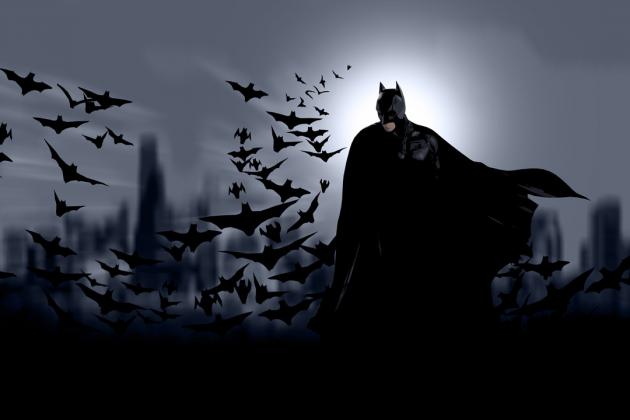 http://www.hd1080wallpaper.com/wallpaper/batman-1080p-hd-wallpaper.html
Batman levels with Spiderman in terms of recognition. He is superb in hand-to-hand combat, and has a dizzying array of weapons at his disposal. Often cast aside from the public for his ominous persona, he is perfectly coined in The Dark Knight film as being "the hero Gotham deserves, but not the one it needs right now."
Chris Bosh very alike to The Caped Crusader. He has a wide set of moves to score in the paint, but also possesses an extremely accurate jumpshot, stretching all the way to the three-point line. He is also Miami's forgotten hero, as he plays behind LeBron James and Dwyane Wade. But that in no way limits his ability to be successful.
Picture Chris Bosh as the person Commissioner Gordon is referring to in the linked video. It certainly dictates his role and status as the third wheel on the Miami Heat.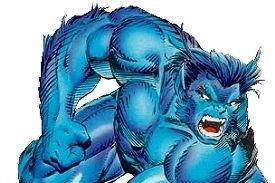 http://www.geeksofdoom.com/GoD/img/2010/06/2010-06-18-beast.jpg
The Beast, originally born with elongated limbs and superhuman speed, strength and agility, became the blue, furry creature after a failed scientific experiment. He is supremely intelligent, and is a member of the Avengers, teaming up with many heroes, including Spiderman (AKA Derrick Rose).
While Luol Deng does not have a rugged, animal-like appearance, he does have an advantageous physical build. Standing 6'9" and 220 pounds, he is one of the premier small forwards in the league. He is also one of the best defenders in the NBA, using his stamina and muscle to shut down his opponents.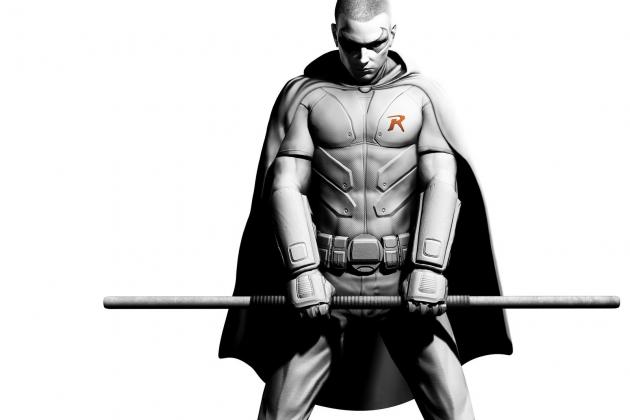 http://attackofthefanboy.com/playstation-3/batman-arkham-city-robin-revealed/
Robin, the long-time sidekick to Batman, is a hero in his own right. He has the same physical qualities as Batman, and is skilled in hand-to-hand combat. However, he does not receive as much recognition as the Dark Knight, and is isn't always considered a threat because of it.
Roy Hibbert has long played the Robin role to Danny Granger in Indiana. Nonetheless, he proved his worth this season as he made his first All-Star game. His 7'2", 260-pound frame makes him physically dominant in the low post, blocking an average of two shots per game.
He doesn't always get praised for his efforts, as the big name players of the team steal the spotlight, but Hibbert is a tremendously valuable player.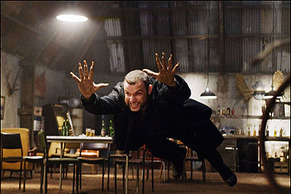 http://www.thesun.co.uk/sol/homepage/showbiz/film/2400266/Deadpool-and-Sabretooth-to-be-subject-of-next-Origins.html
Sabretooth, like Wolverine, has extreme speed, strength, stamina and agility. Though, unlike his rival, he slashes with sharp, drawn-out fingernails formed from bone. He is bigger and stronger than Wolverine, and uses this to his advantage.
Iguodala is similar to Parker, his comic-book opposite but not his basketball adversary, but is a more powerful version. Iggy is one of the top slashers in the league, and can drive into the paint and finish over anyone. He has supreme athleticism, and is problematic once he gets a step on his man.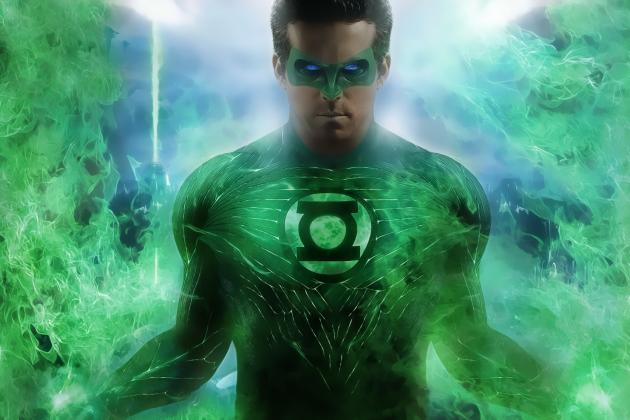 http://www.wallpapervortex.com/wallpaper-17516_green_lantern.html
The Green Lantern, one of DC Comics more celebrated heroes, is able to create any object he sets his mind to, and is only limited by his will power. He can also create force-fields and fly. This is all done through his Power Ring, given to him as he is initiated into the Green Lantern Corps.
Rajon Rondo is capable of creating anything with a basketball. From pick-and-rolls to finding open teammates on broken plays, his passing and court vision know no bounds. He is also capable of defending his opponent extremely well, disrupting the majority of their movement.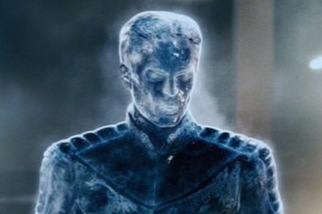 http://x-men.wikia.com/wiki/File:Iceman.jpg
Iceman, one of the primary instigators of the X Men, has the power to freeze himself and his surroundings. Doing so makes him almost indestructible and a worthy adversary to his enemies.
Paul Pierce, or "the Truth," is a scoring specialist, and a feared late-game shooter. His complete offensive game allows him to ice the defender, and help his team to the win. He has made his fair share of game-winning shots, and continues to play well despite his age. Pierce has overcome a number of injuries in his career, but has continued to perform at an All-Star level.
He was also the first component to the original Big Three of himself, Kevin Garnett and Ray Allen, and lead the team to a championship.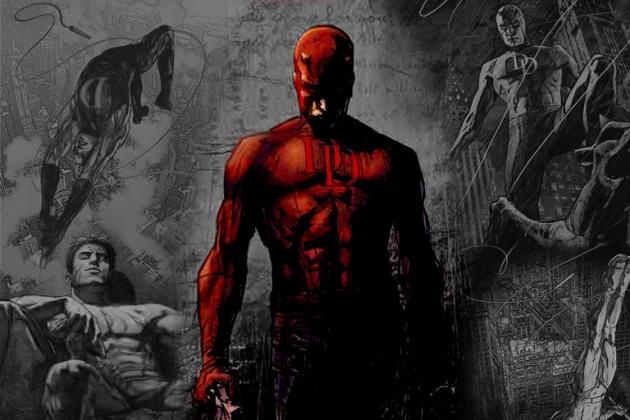 http://free-superhero-wallpaper.blogspot.com.au/2011/08/daredevil.html
DareDevil, along with Spiderman, is one of Marvel's most popular creations. He was blinded by radioactive waste, but his remaining senses are elevated to super-human level, giving him an advantage over regular people. DareDevil is built like a gymnast, with superlative acrobatics and endurance to help him fight.
Deron Williams might not be blind, but his incredible passing would lead you to believe so. He ranks among the top point guards in the league, and can score with the best of them as well. His 6'3", 209-pound build benefits over his adversaries, and he bullies his way to open shots.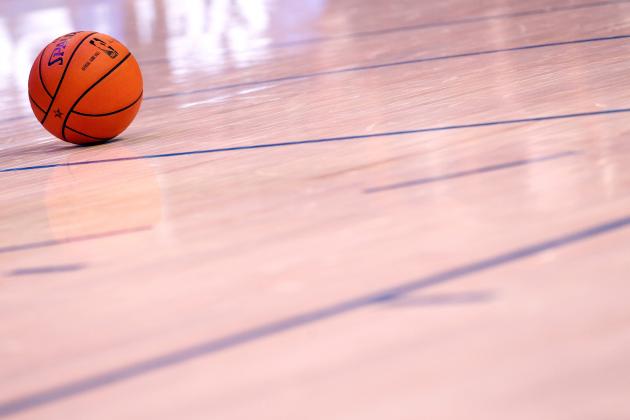 Ronald Martinez/Getty Images

And with that, our list concludes. Leave a comment below if you agree or disagree with the selections.