UFC 148: Will a Loss to Chael Sonnen Tarnish Anderson Silva's Legacy?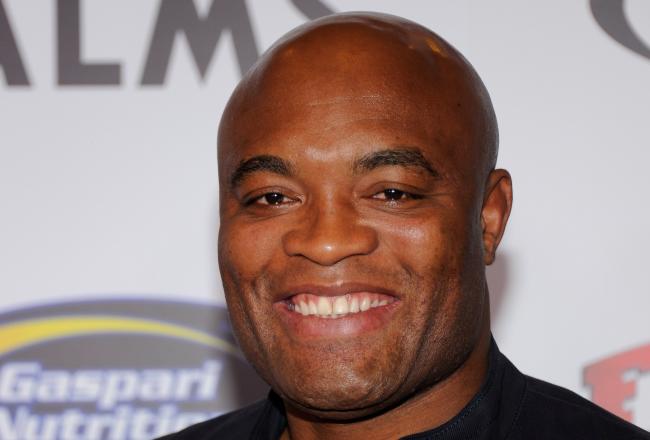 Ethan Miller/Getty Images
Anderson Silva's career has been nothing short of amazing thus far. The Brazilian legend has become one of the best ever—if not the best.
He has passed almost every test put in front of him. He has never lost a fight in the UFC. He has a highlight reel of finishes that document a career of devastation.
He has but one test left to put a stamp on his unbelievable resume. That test comes in the form of Chael Sonnen this weekend.
Sonnen, as most people know, is the only man to have given Silva a close match in the UFC. His performance against Silva at UFC 117 was but a hair away from earning him the UFC Middleweight title.
Sonnen is easily Anderson Silva's biggest adversary in his career. There is no argument about it. There was some animosity between Silva and Vitor Belfort going into their match. There was some bitterness that Silva had with Demian Maia, which led to a lackluster match with taunting.
There has never been as many ill feelings in a rivalry in UFC history as there is between Silva and Sonnen. For the first time ever, Sonnen has gotten a rise out of Silva.
With Silva's amazing legacy as a fighter and his huge feud with Sonnen, would a loss to Sonnen tarnish "The Spider's" legacy in mixed martial arts?
I, for one, think it would. For one thing, I don't want to sound like a naysayer, but Silva's level of competition in his career has not been as high as other champions. Take a look at some of his title defenses.
Will a loss to Sonnen tarnish Silva's legacy?
Thales Leites, Patrick Cote (hurts me to say it) and Demian Maia were all men who challenged for Silva's crown. In my view, none of those guys were ever at a high enough level to challenge for the title. They are all respectable fighters, but not elite.
In addition to that, Silva's unwillingness to move up to light heavyweight was a questionable call, as he easily cleared out the middleweight division long ago (except for Sonnen as of recently).
There were plenty of top competitors in the light-heavyweight division. The only two Silva faced while waiting for some sort of middleweight competition to develop were James Irvin, who is a can in my book, and Forrest Griffin, who was always solid, but never stood a chance.
Silva's biggest weakness is his wrestling, which has not been exposed much due to his lack of fights against American wrestlers. One that comes to mind is Dan Henderson, who won his first round against Silva, but was simply overmatched out of the gate in Round 2.
Sonnen is the only other wrestler who Silva has faced and he has shown the blueprint to beating the Brazilian. Silva's lack of competition against wrestlers may not be his fault, but it certainly doesn't look good to the trained eye.
Most of the guys Silva has faced in his UFC career are less-stellar strikers than himself or Brazilian jiu-jitsu artists that never stood a chance.
If Silva's bout with Sonnen is anything like the first, I don't like the Brazilian's chances. Sonnen will come into this fight with better submission defense, having trained with Vinny Magalhaes. His striking will look similar to the first bout, which is improved but not as good.
Sonnen's ground-and-pound will need to get the job done. If it does get the job done, I don't think Silva can be regarded as the greatest of all time.
This will tarnish his legacy a bit, but it won't stop him from being a Hall of Famer and one of the most highly regarded martial artists of our generation.
This article is
What is the duplicate article?
Why is this article offensive?
Where is this article plagiarized from?
Why is this article poorly edited?