Boise State Football: A Long, Brief History with the Mountain West Conference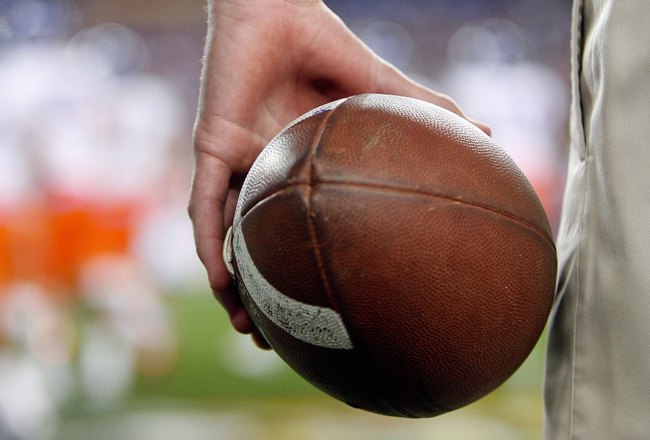 Christian Petersen/Getty Images
Most casual fans of college football believe that the Boise State Broncos have only had a brief history with the Mountain West Conference. However, Bronco fans know that this is simply untrue.
The Broncos pursued the Mountain West for a number of years before eventually winning the affections of the hard-to-get conference. It was a strenuous, hopeful and often heartbreaking quest that seemed to end in a story book finish when Boise State finally found a home among the ranks of the MWC.
Of course, what happened next no one could have seen coming. Boise State showed up to the prom all dressed up but no one to dance with. The competition the Broncos were seeking stood them up, and the once beautiful bride-to-be suddenly had vanished leaving an anemic and unattractive shadow of what might have been.
For those who blame the Broncos for the divorce, you may want to know the history before you come to your verdict. Let's look at the long and brief history of Boise State and the Mountain West.
Keep Reading

Boise State Football: Like this team?