Most Overpaid & Underpaid Browns Currently on the Roster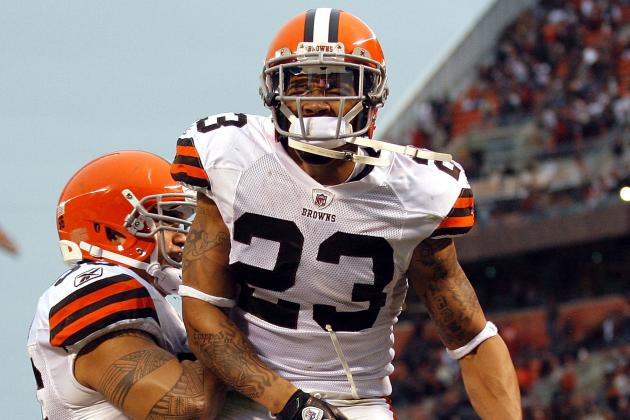 Matt Sullivan/Getty Images

Who are the most overpaid and underpaid Cleveland Browns currently on the roster?
At first glance, the team looks to have a very balanced salary situation. This is mainly due to a perceived stringent spending plan that is focused on re-signing players already on the team rather than bringing in big-contract free agents.
GM Tom Heckert said, according to Daryl Ruiter of 92.3 The Fan in Cleveland, Ohio:
"We're not going to go crazy in free agency," Heckert said. "Are we targeting people? Yes, but you don't win football games by signing a bunch of free agents. You just don't. Now can they help you? Certainly, and if there's guys that we think can help us we'll definitely do, it but it's easier said than done."
The Cleveland Browns have a very balanced roster and have succeeded thus far in the realm of salary cap adherence and player contract management. This is mostly due to the youth movement that has much of the roster playing on rookie contracts.
It is interesting, then, to note that some of the highest paid players on the roster are free agents Heckert himself has brought in to the team. Dimitri Patterson, Juqua Parker, Scott Fujita, Usama Young and Benjamin Watson are all free agents who earn in the top 11 of player salaries of the team.
Chris Gocong and Sheldon Brown, former players under Heckert's management as Philadelphia Eagles, were acquired via trade by Heckert and are also within that top 11.
It seems Mr. Heckert isn't entirely against signing free agents and paying a premium for their services. It also seems that the lull in "big splash" free agency moves has allowed Heckert to conduct business as he sees fit.
He seems to be following through on his pledge to re-sign "his guys" and not overpay for temporary stop-gap players.
Or has he?
Begin Slideshow

»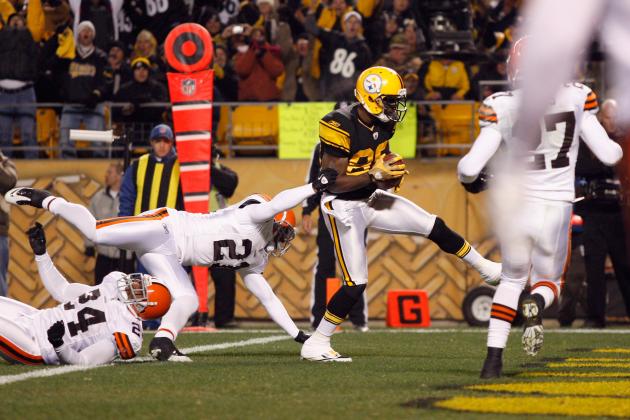 Jared Wickerham/Getty Images

The Cleveland Browns' offseason signing of Dimitri Patterson to a three-year, $18 million contract was one of the most puzzling in recent memory. Patterson, known better as a nickel back, earned himself a contract comparable to starting cornerbacks around the league.
Accord to Sports Illustrated's average cornerback salary of $1.19 million, Patterson has hit a home-run with his new contract.
The biggest problem with him earning starting cornerback money is that when he was thrust into a starting position, he was targeted and picked on frequently.
His ability to stay with crossing slot receivers may be integral to a strong pass defense, but he is a liability in one-on-one pass coverage on the outside.
Why pay a premium price for a one-trick athlete who has never shown starting capacity in his seven-year career?
Hopefully something will click this year and this signing will not come to bite the Browns' management down the road. His salary increases significantly in both of the next two seasons.
2012 Salary: $2.95 million
2012 Salary Cap Hit: $2.95 million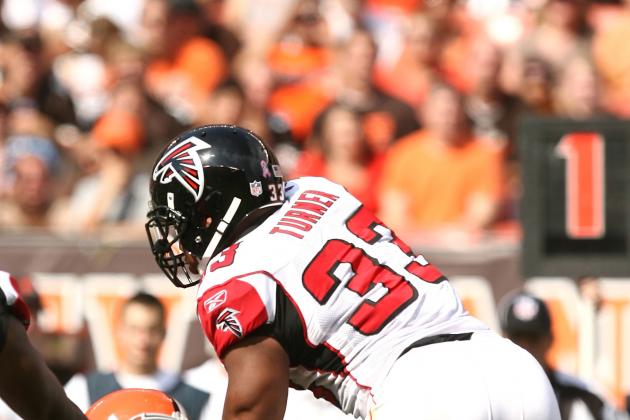 Matt Sullivan/Getty Images

Scott Fujita won a Super Bowl as a linebacker for the New Orleans Saints. He then came to the Cleveland Browns on a puzzling three-year contract worth $14 million.
He has not played to the potential of that contract. Whether you like the Browns' signing of Fujita or despise it, there's no denying he has failed to put together a successful season in his short tenure as a Cleveland Brown.
His inability to stay on the field has been a large detractor. Fujita has missed 13 games since coming to Cleveland, a trend that began his last two seasons in New Orleans.
Fujita was clearly fading in production and in durability but was still brought in to the Browns. In 2009, the year the Saints won the Super Bowl, Fujita missed five games and only recorded a career-low 58 tackles.
He has not played a full season since 2006.
For a team who does not sign free agents, Fujita was given the benefit of the doubt for one reason or another. It looks like a bad gamble that hasn't and won't pay dividends.
According to Sports Illustrated's average linebacker salary of $1.17 million, Fujita is in an ideal situation to capitalize monetarily from the favorable Browns' cap situation before he departs to play somewhere else for league minimum salary.
2012 Salary: $3.65 million
2012 Salary Cap Hit: $2.96 million (after suspension)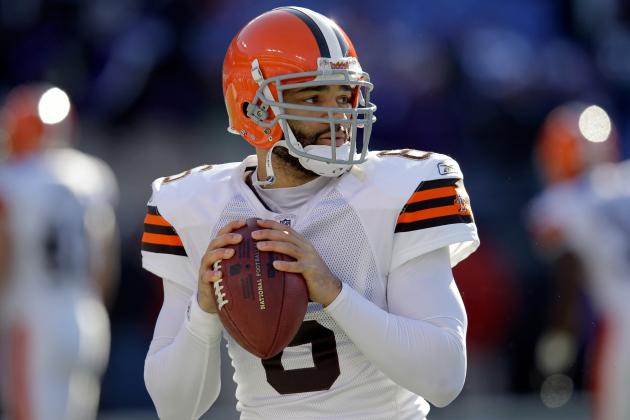 Rob Carr/Getty Images

Seneca Wallace will likely earn another $3 million to sit on the Cleveland Browns' bench for another football season. Wallace, a career backup, has not done anything to this point in his career to warrant his salary.
His connections to Mike Holmgren and his experience in the West Coast offense sets have kept him on-board to this point.
According to Sports Illustrated's average quarterback salary of $1.2 million, Wallace is doing quite well for himself in Cleveland.
It's only a matter of time before he goes unsigned in free agency, unless he's willing to take a pay cut to stick around. In the meantime, his $3 million cap hit isn't affecting anything, as the Browns are not attempting to close the gap of their projected $21 million in cap space for 2012.
2012 Salary: $3 million
2012 Salary Cap Hit: $3 million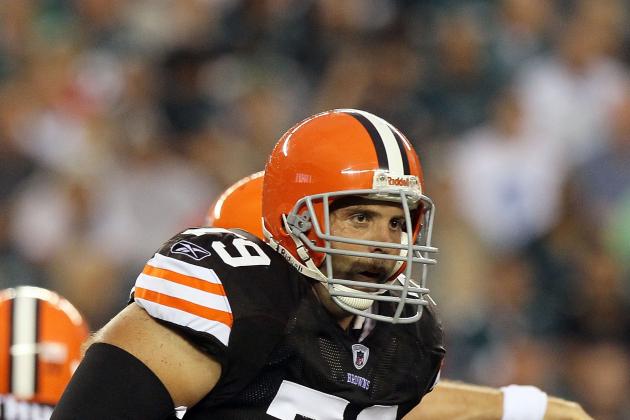 Jim McIsaac/Getty Images

Tony Pashos will collect $1 million from the Cleveland Browns. The Browns paid him to not play for them in 2012.
Currently a free agent, he will likely be sitting on his couch watching football on Sundays this season like the rest of us.
2012 Salary: $0
2012 Salary Cap Hit: $1 million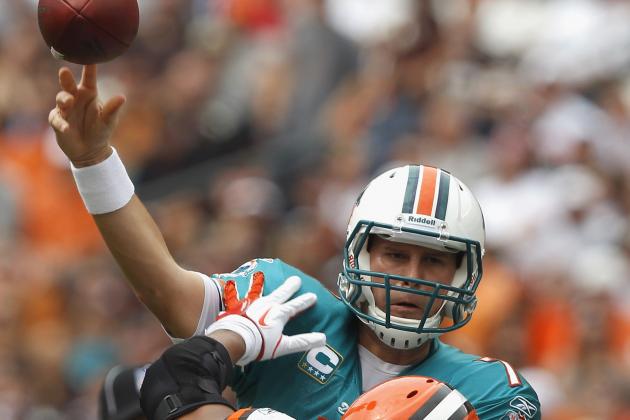 Matt Sullivan/Getty Images

Jabaal Sheard is grossly underpaid due to his honoring of his rookie contract. He clearly outplayed that contract by racking up 55 tackles, 8.5 sacks and five forced fumbles, good enough for third-best in the NFL.
For a defensive line unit that struggled mightily in 2011, Sheard was one of the lone encouraging spots heading into 2012.
According to Sports Illustrated's average defensive end salary of $1.58 million, Sheard falls significantly behind the pack. As a second-year starter for the Browns, he will undoubtedly build on his rookie success and become more underpaid as he progresses.
Hopefully, the additions of veterans Frostee Rucker and Juqua Parker will enhance Sheard's play due to the added balance along the line.
With a strong anchor opposite of him, Sheard may turn a lot of heads and earn something that closer resembles his on-field production.
2012 Salary: $608,000
2012 Salary Cap Hit: $1.17 million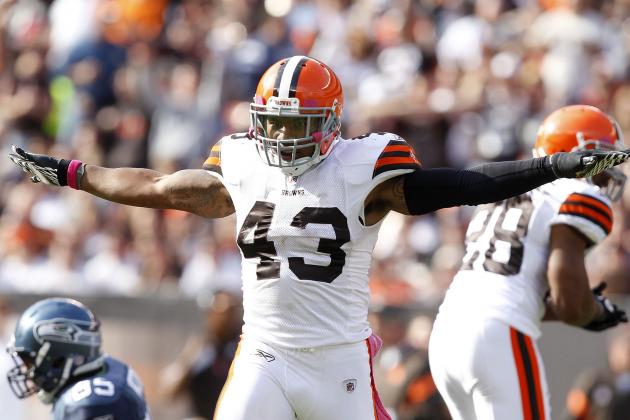 Matt Sullivan/Getty Images

T.J. Ward's inability to stay on the field has hampered the chances of him cashing in with a big NFL contract. As he currently sits on his second-round draft contract, he may be hard pressed to.
According to Sports Illustrated's average safety salary of $947,887 Ward is pretty close. The safety position isn't typically valued with large money, long-term contracts. If Ward can prove he is an elite caliber player who can stay healthy, he may get compensation on par with the elite safeties in the league.
Tom Heckert took a gamble with picking the oft-injured Ward. It will be interesting to see if Heckert takes another gamble on Ward and keeps him in Cleveland with a long-term contract after the 2013 season.
There is certainly plenty of game-time experience for Ward to sway his general manager's opinion.
2012 Salary: $490,000
2012 Salary Cap Hit: $1.25 million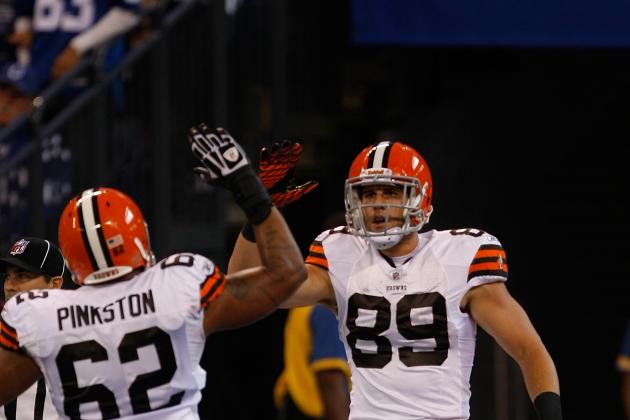 Scott Boehm/Getty Images

Cleveland Browns offensive lineman Jason Pinkston may still be earning off of his rookie contract, but that doesn't help the second-year player from Pittsburgh.
Pinkston projects to start again in 2012 between Pro Bowlers Joe Thomas and Alex Mack. As a former fifth-round pick, he isn't entitled to the free payday those drafted in the higher rounds are entitled to.
In this instance, the Browns get a starting linemen, a serviceable youngster who will continue to improve while Pinkston must continue to improve and excel in order to get his payday.
According to Sports Illustrated's average offensive lineman salary of $1.2 million, Pinkston falls significantly the NFL average for his position.
However, consider it time served for Pink. If he puts together another impressive season in 2012, Tom Heckert will likely come calling with a contract on par for the course to lock up his guard for the future.
2012 Salary: $465,000
2012 Salary Cap Hit: $465,000