Gymnastics Olympic Trials 2012: The Top 5 Moments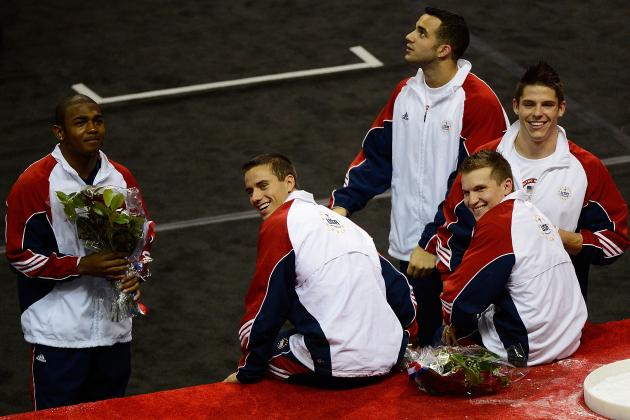 Ronald Martinez/Getty Images

The U.S. Olympic Gymnastics Team Trials in San Jose, Calif. consisted of everything a viewer could hope for: drama, tension, heartbreak and excitement.
Although there were a few surprises, it seems as if the overall consensus is positive about the men's and women's five-person squads.
Let's take a look at the top five moments of the trials, starting at five and working our way up.
Begin Slideshow

»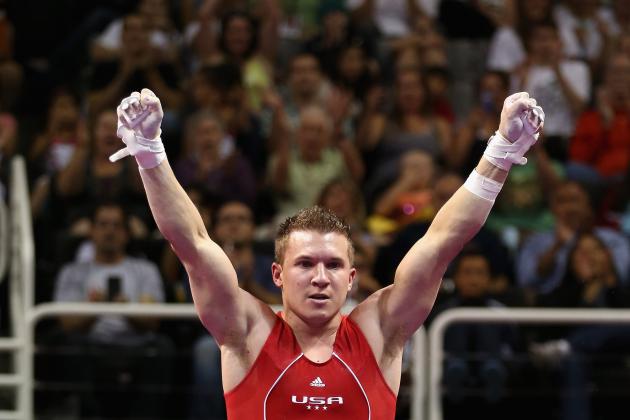 Ezra Shaw/Getty Images

Elfi Schlegl, NBC announcer, reported on television Saturday that it was Jonathan Horton's idea for all the men to wear red uniforms during the second day of trials.
So all fifteen competitors who were vying against each other for a spot on the Olympic team, were still showing unity by wearing red.
If that doesn't demonstrate the true spirit of the Olympic ideals—friendship, excellence and respect—then I don't know what does.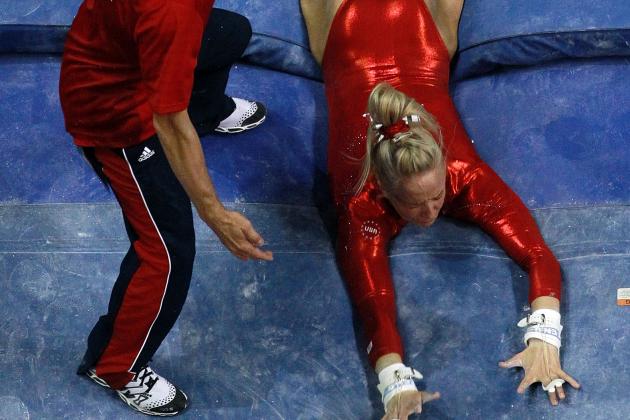 Ronald Martinez/Getty Images

Nastia Liukin lay face-first and motionless on the mat, while thousands of onlookers looked on.
She had performed the first half of her uneven-bars routine nearly flawlessly and fans were beginning to hope she would earn a surprise spot on the 2012 Olympic Team.
Yet the devastating fall changed all that, and while Liukin lay there, one began to wonder if she was going to get up.
The defending Olympic all-around champion rose to her feet and, fighting back tears, chalked up a final time.
"Getting up after a fall is never easy," she said in an interview with the Associated Press. "It's always very tough. It shows your true character if you are able to get up and that's something I've been taught since I was 8 years old."
She finished her routine to a standing ovation, and later on performed a strong balance beam routine—again to a standing ovation.
Although she knew her Olympic hopes were up, she smiled and waved at the crowd and continued to support the younger gymnasts.
This was yet another sign of a true Olympic champion: respect for herself in finishing the routine, fair play in admitting that her time was up and friendship in supporting her teammates.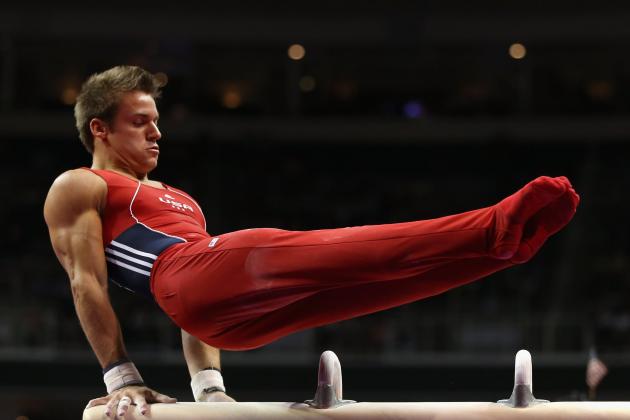 Ezra Shaw/Getty Images

After leading the all-around in the first day of the Olympic Trials, Michigan junior Sam Mikulak pulled out of the all-around for the final day of competition.
He had injured his ankle during his final vault on Thursday night, and he didn't want to risk anything.
Mikulak opted to only compete on the pommel horse, Team USA's weakest event.
According to an Associated Press article, Mikulak's coach Kurt Golder consulted with U.S. men's team coordinator Kevin Mazeika and USA Gymnastics team doctor Larry Nassar, and it was decided that he shouldn't compete on everything.
Personally, I felt this was a bad decision because the committee would be worried his ankles would not hold up during the Olympics.
Mikulak had a strong routine on pommel horse, though, and secured a spot on the squad.
His strength to stick through his routine and show he could perform where Team USA needs it most shows true excellence.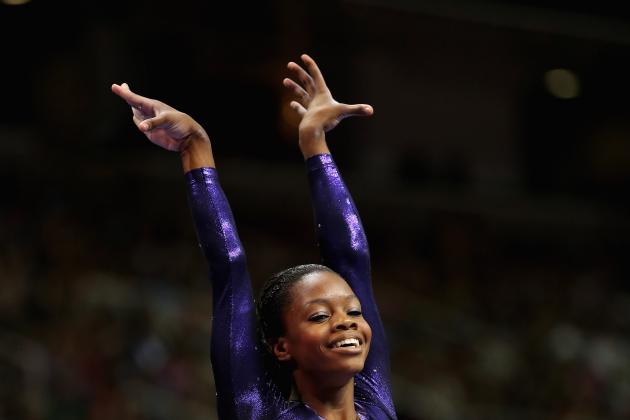 Ezra Shaw/Getty Images

The 'Flying Squirrel' pulled through. Gabby Douglas finished on top and finally beat out Jordyn Wieber in the all-around.
For Douglas, she was simply happy to earn a spot on the Olympic team, which was a major goal for her—just like any other gymnast.
After she won the meet and had an automatic bid to London, a TV announcer interviewed Douglas and reminded her that she said she would do a 'happy dance' if she was named to the Olympic Team.
So Douglas did the Dougie on national television for the entire country to see. She loves to perform, but I would have assumed it was just gymnastics?
Douglas showed that there was more to her than gymnastics, and that she was able to have fun.
Now that's a true sign of Olympic excellence.
Ezra Shaw/Getty Images

All everyone really cares about is the end...right? I mean, the thrill of competition is exciting, the build-up is unnerving and the commentary is fun to listen to. But really, we all wish we could just fast forward and find out what the final results are.
And so it was for the five women gymnasts, when they were announced to the Olympic Team.
Talk about drama and excitement.
Everyone—even Gabby Douglas and Jordyn Wieber, who were considered virtual locks—was standing in front of the crowd bawling their eyes out.
There was makeup and mascara everywhere from what can be logically considered tears of joy.
It's nothing like the tears of five champions standing next to each other that truly embody the three Olympic ideals: friendship, excellence and respect.