10 MLB GMs Set Up to Fail at the Trade Deadline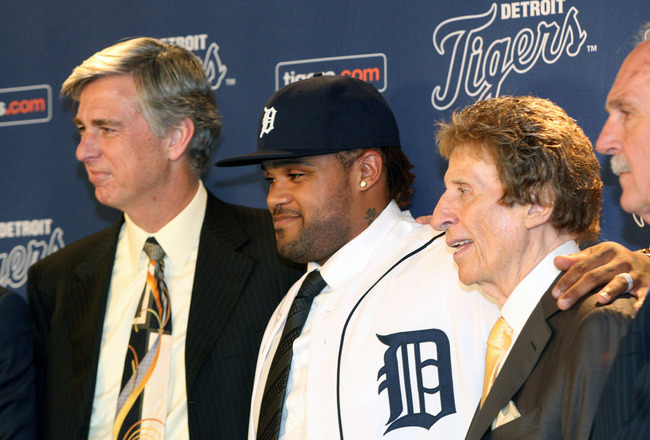 Jorge Lemus/Getty Images
At the halfway point of the 2012 season, we're starting to get a much clearer picture of who will be contending for postseason play and who will be selling off players in order to rebuild for the future.
GMs now have an unenviable task of assessing talent in the major leagues and farm systems as the right packages are being built on both sides.
There can sometimes be little middle ground for these GMs, however, as one wrong move can set an organization back a few important steps.
Here are some that may be setting themselves up for failure with the moves they do or don't make as the trade deadline looms less than a month away.
Minnesota Twins: Terry Ryan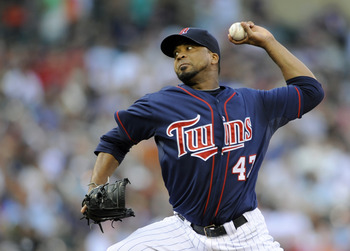 Hannah Foslien/Getty Images
After opening Target Field to much fanfare in 2010 and finishing the season with one of the league's best records, the Minnesota Twins imploded last season, narrowly missing 100 losses with a 63-99 record.
They're in last place once again this season, and GM Terry Ryan faces the prospect of dealing the one-time successor to Johan Santana, Francisco Liriano, among other players.
There's always pressure to succeed with a $100 million payroll and new confines, but players like Matt Capps, Delmon Young, Ryan Doumit, Josh Willingham and Justin Morneau may all be up for grabs, putting a full-scale rebuild in focus.
Los Angeles Angels: Jerry DiPoto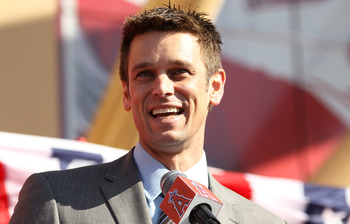 Stephen Dunn/Getty Images
Heading into the 2012 season, the Los Angeles Angels were definitely one of the biggest favorites to take the American League crown after making the biggest splash in free agency with the signing of Albert Pujols and C.J. Wilson.
After getting off to a very slow start this spring, Pujols has turned things around some, but the Angels still find themselves 5.5 games out in the AL West, meaning GM Jerry DiPoto will be feeling the pressure to do whatever it takes to make sure this season isn't a disappointment.
Houston Astros: Jeff Luhnow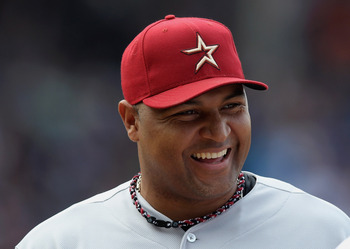 Scott Halleran/Getty Images
The Houston Astros don't have playoff expectations hanging over their heads this season, but with players like Carlos Lee, Wandy Rodriguez and Brett Myers available as trade targets, there will certainly be pressure to get the biggest return possible in order to make the future more stable.
Lee has already rejected a trade proposal (h/t tracking.si.com) to the Los Angeles Dodgers, but there are still 15 teams that he can't veto a trade with, so a deal could very well still be made.
Detroit Tigers: Dave Dombrowski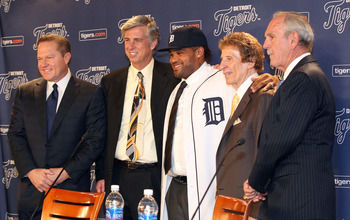 Jorge Lemus/Getty Images
After their strong finish to the 2011 season, the Detroit Tigers led by Justin Verlander were already considered one of the top teams in the American League, with the signing of Prince Fielder only solidifying that standing.
The Tigers have failed to get off on the right foot in 2012, and sit two games under .500 and 3.5 games behind the Chicago White Sox in the AL Central.
With some questions surrounding the return of players like Victor Martinez, GM Dave Dombrowski may need to find some answers to back up Fielder's acquisition as a difference-maker.
Pittsburgh Pirates: Neal Huntington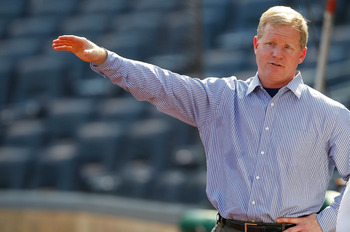 Jared Wickerham/Getty Images
One of the best stories in baseball this season, the Pittsburgh Pirates have been playing some very good baseball in 2012 and find themselves just a half game behind the Cincinnati Reds in the NL Central.
They may need to make some moves in order to push past the Reds into postseason play, but with a large contract already handed out to Andrew McCutchen, it could be difficult for the team with one of baseball's smallest payrolls to make the moves necessary.
Boston Red Sox: Ben Cherington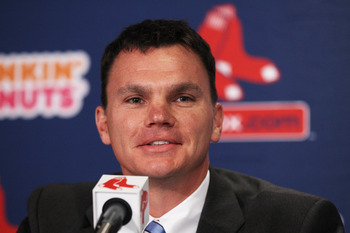 Elsa/Getty Images
Whenever you're in a market with the exposure that Boston offers, there will always be pressure to succeed immediately, something that can be a losing battle.
New Red Sox GM Ben Cherington could very well face that fate this season as he looks to get the team back into postseason play after a disappointing finish to the 2011 season.
With fan favorite Kevin Youkilis already out of town, the team will no doubt need to consider a number of things as they decide how best to climb from the six-game hole they find themselves in in the AL East.
Milwaukee Brewers: Doug Melvin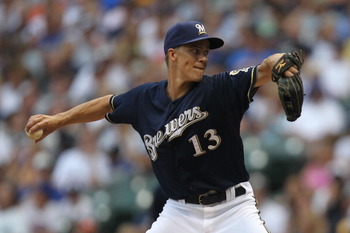 Mike McGinnis/Getty Images
The Milwaukee Brewers' offseason was filled with many downs as the team faced the potential of losing Ryan Braun to suspension and Prince Fielder to free agency.
Braun didn't end up losing any playing time, but Fielder did leave for Detroit, and the Brewers countered with the signing of Aramis Ramirez to bring some pop back into the lineup.
As Zack Greinke prepares to enter free agency after the season, GM Doug Melvin faces the unenviable task of getting a proper return on their ace if they can't commit to signing him long term.
Chicago White Sox: Kenny Williams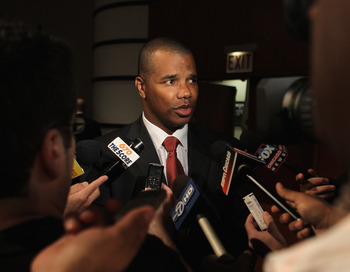 Jonathan Daniel/Getty Images
Entering the 2012 season there weren't a whole lot of analysts that would have pegged the Chicago White Sox for contenders, but that's just what they are as they've exceeded expectations and hold a two-game lead in the AL Central at the season's halfway mark.
Kenny Williams did pull off a trade in bringing third baseman Kevin Youkilis over from Boston, but may need to do more to keep the team going in the right direction during the second half.
St. Louis Cardinals: John Mozeliak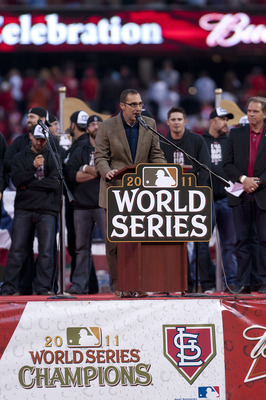 Ed Szczepanski/Getty Images
As the reigning World Series champion, the St. Louis Cardinals inevitably entered the 2012 season as early favorites to make noise in the National League once again.
They were dealt an early blow when Albert Pujols shipped out to Los Angeles, but still find themselves in striking distance in the NL Central, meaning GM John Mozeliak could have his hands full trying to bring in other pieces that could bring the team back to October baseball.
Philadelphia Phillies: Ruben Amaro Jr.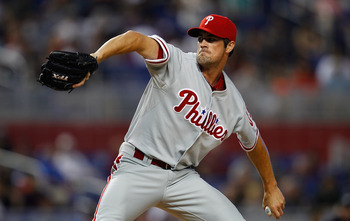 Sarah Glenn/Getty Images
Currently in last place in the NL East, 11 games back of the Washington Nationals, it's easy to say the 2012 season has been a big disappointment for the Philadelphia Phillies.
Whether it's the time missed by Chase Utley, Roy Halladay and Ryan Howard, or the winless Cliff Lee, the team finds themselves as likely sellers for the first time in years.
GM Ruben Amaro Jr. has one of the best available pitchers in the league at his disposal in Cole Hamels, but will need to play his cards right to make sure he gets enough in return as the team looks to retool its roster for the long term.
Keep Reading