5 Most Overpaid and Underpaid Green Bay Packers Currently on the Roster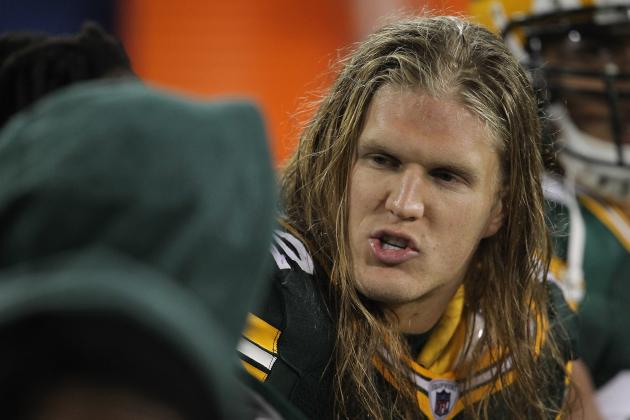 Jonathan Daniel/Getty Images

The Green Bay Packers are getting some of their players at bargains but are paying others far too much money.
General manager Ted Thompson builds through the draft and still has several stars playing on their rookie contracts.
But some veterans are eating up the salary cap and not performing up to par.
Starting with the underpaid players and moving on to the overpaid players, here are the Packers whose skills don't match their salaries.
*All salary information courtesy of the Milwaukee Journal-Sentinel.
Begin Slideshow

»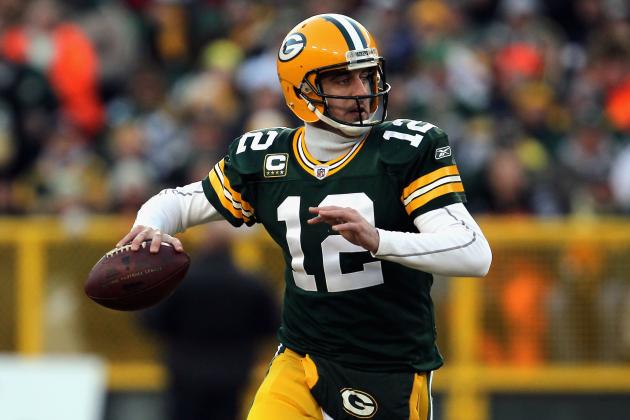 Jonathan Daniel/Getty Images

2012 Salary: $8.5 million

Aaron Rodgers is the best quarterback in the NFL, and at his current price, he is a massive bargain.
He may have the second-highest salary on the roster, but compared to Peyton Manning's $18 million this year, Rodgers is not charging the Green Bay Packers very much for his services.
If Rodgers keeps playing at his current level, it would be impossible for him to be overpaid. With his skills, he could be earning significantly more money, and he is the most underpaid player on the Packers.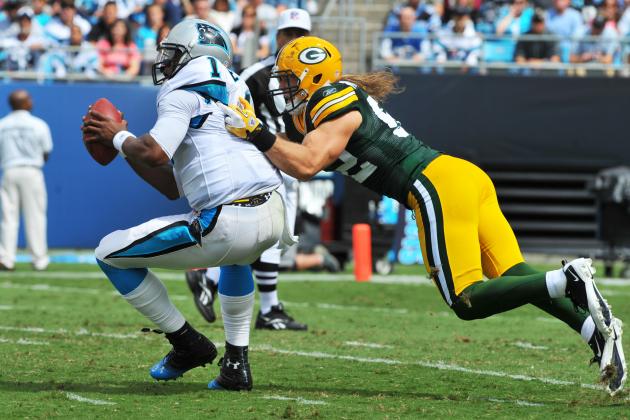 Al Messerschmidt/Getty Images

2012 Salary: $1.93 million

Clay Matthews is the 17th-highest paid player on the Green Bay Packers.
He is a Pro Bowl linebacker and one of the best pass-rushers in the NFL. Luckily for the Packers, he is still playing on his rookie contract.
The day will come when the Packers will have to give Matthews the money he has rightfully earned, but for now, they are getting an incredible bargain.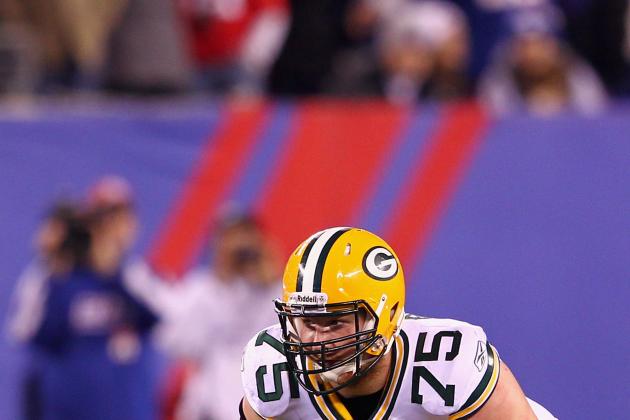 Al Bello/Getty Images

2012 Salary: $1.847 million
Bryan Bulaga is quickly emerging as one of the better right tackles in the league.
He has improved every year, and going into his third season, he looks ready to play at an extremely high level. It is not far fetched to think that Bulaga could be a Pro Bowl-caliber player this coming season.
If that happens, then the Green Bay Packers will be getting an incredible deal, as he is also on his rookie contract.
Even if he does not make the Pro Bowl, the team will still be getting a very solid blocker at a great price.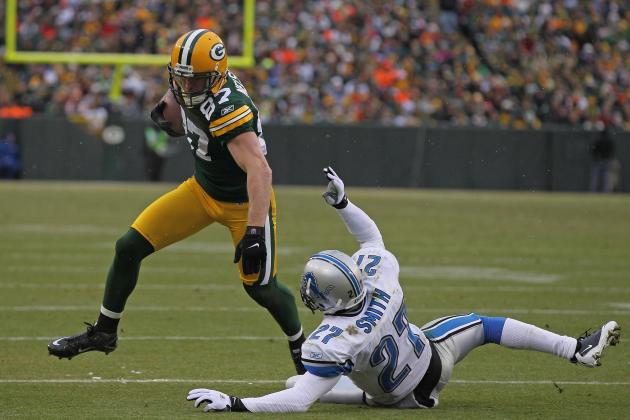 Jonathan Daniel/Getty Images

2012 Salary: $3.825 million

Jordy Nelson had a breakout season in 2011 and finished with 1,263 receiving yards and 15 touchdowns.
These numbers ranked him ninth in yards and third in touchdowns in the NFL. His stats indicate that he is one of the best receivers in the league.
His salary, however, does not.
The Green Bay Packers will have to give Nelson a raise if he keeps performing at this level. For now, the team is getting a great deal.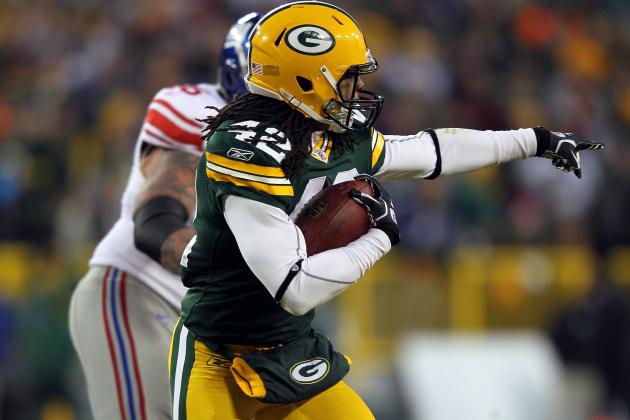 Jamie Squire/Getty Images

2012 Salary: $708,775
It is difficult to heap praise on any member of the Green Bay Packers secondary, which gave up an NFL-record amount of passing yards.
Still, Morgan Burnett is a quality starter and the team is paying him very little.
Much of the team's struggles in the secondary had to do with a lackluster pass rush, and both units will improve this season. Burnett will be put in a situation in which he can flourish and live up to his potential.
Without Nick Collins, the 23-year-old will have to step up this year.
He is more than capable of being a quality safety, and he will be in for a pay raise soon enough.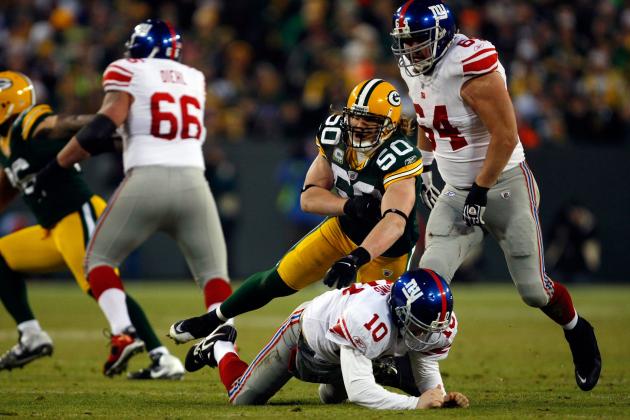 Scott Boehm/Getty Images

2012 Salary: $6.531 million

A.J. Hawk has never lived up to his potential after being drafted fifth overall in 2006.
He has turned into a solid, reliable player and has been one the leaders on the defense. But he has never been spectacular or played at a Pro Bowl level.
He is, however, fifth-highest-paid player on the roster and his production has not justified his salary.
With talented middle linebackers backing him up, Hawk's bloated salary may seem even more unnecessary in the next couple seasons.
Elsa/Getty Images

2012 Salary: $11.562 million

Charles Woodson is a leader, a fantastic player and a necessary component to the Green Bay Packers' success.
That being said, he is slightly overpaid.
After A.J. Hawk, there are no players on the Packers roster who are grossly overpaid. However, there are players who are getting a little bit more than what they should be receiving.
Woodson is one of those players. He is the highest-paid Packer, when Aaron Rodgers should have that honor.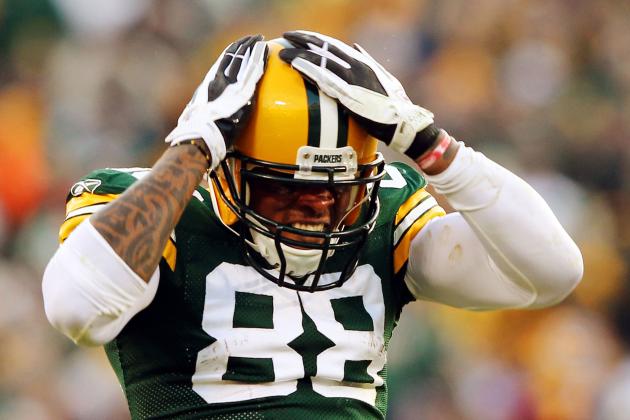 Jamie Squire/Getty Images

2012 Salary: $5.75 million
Jermicahel Finley is supremely talented, but he needs to prove that he can play consistently.
He led all tight ends with 12 dropped passes last season, and this is a problem that has plagued him throughout his career.
The Packers are now paying him a hefty salary, and he will have to earn it.
If he does not stop dropping passes, he will be one of the team's few overpaid players.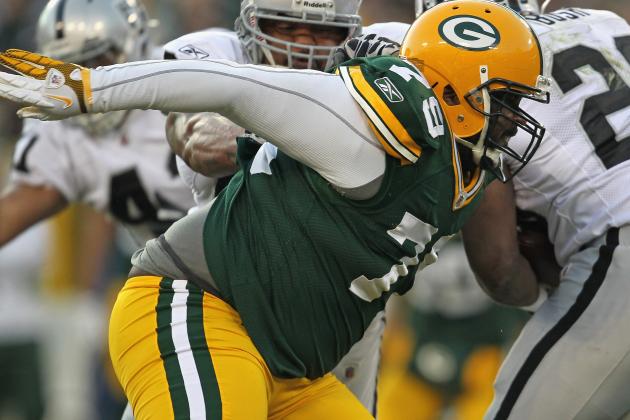 Jonathan Daniel/Getty Images

2012 Salary: $5.737 million

Ryan Pickett has been a fixture on the Green Bay Packers defensive line over the last few successful seasons. He is still capable of being productive, but at 32 years old, he is slightly expensive.
Pickett is not an every-down player and really contributes only on first and second downs.
He is solid but not spectacular and takes up a unnecessarily large chunk of the Packers' salary cap, given his limited role on the defense.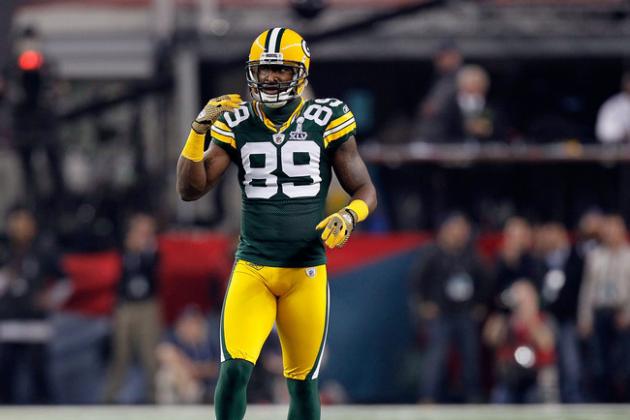 Kevin C. Cox/Getty Images
2012 Salary: $3.1 million
The Green Bay Packers have a loaded wide receiving corps, but James Jones is the most expendable of all the wideouts.
Greg Jennings and Jordy Nelson are legitimate stars. Randall Cobb is an exciting young talent, and Donald Driver is a team leader.
Jones is the odd man out, as he is a decent player but nothing special.
At his current salary, the Packers would be better off replacing him with a younger, cheaper player.