NHL Free Agents 2012: Best Players Available After Recent Signings
July 3, 2012

Paul Bereswill/Getty Images
Some of the NHL's most coveted free agents have been snatched up, but there are still plenty of quality players on the market.
Although big names like P.A. Parenteau, Jiri Hudler, Dennis Wideman, Brad Stuart and Ray Whitney have already signed new contracts, there are still some major prizes up for grabs. From high-scoring wingers to bruising defensemen, here are the best free agents available.
Zach Parise—LW, New Jersey Devils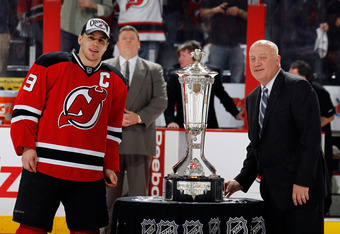 Bruce Bennett/Getty Images
The Devils superstar winger is the top free agent on the market, as his exceptional offensive abilities would be a major boost to any team.
Last season, Parise scored 31 goals and dished out 38 assists, while leading the Devils to 48-28-6 record. In the postseason, he racked up 15 points as part of New Jersey's run to the Stanley Cup Finals.
According to Larry Lage of The Associated Press (h/t USA Today), the 27-year-old held a press conference Monday to announce that he had not made his decision and that he had not set a deadline for himself. The Devils will look to re-sign him, but the Pittsburgh Penguins, Detroit Red Wings, Minnesota Wild and Nashville Predators are also in the running for his services.
Ryan Suter—D, Nashville Predators
Christian Petersen/Getty Images
Like Parise, Suter is a 27-year-old American who will drastically improve whatever team picks him up.
Not only is Suter a strong defenseman, but he's also deadly on the attack. His 39 assists last season were tied for sixth most among defensemen. He also added seven assists, giving him 46 points on the year, tied for 10th most among defenders.
Plenty of teams are interested in Suter, but all of his preferred destinations are in the Western Conference, according to Tim Panaccio of CSNPhilly.com.
Alexander Semin—LW, Washington Capitals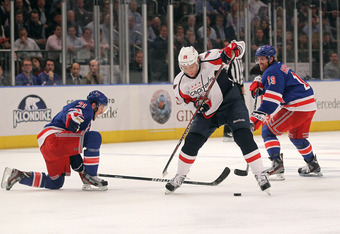 Bruce Bennett/Getty Images
Although he was recently ripped by TSN analysts Marc Crawford and Pierre McGuire (h/t Katie Carrera of Washington Post), Semin is unquestionably one of the most talented players available.
The 28-year-old Russian was highly productive last season, scoring 21 goals and notching 33 assists in 77 games. His 54 points were second on Washington, behind only Alex Ovechkin.
The questions about his attitude are certainly legitimate, but Semin will improve whatever team he joins this summer.