The 20 Best Nutshots in Sports: 2012 Edition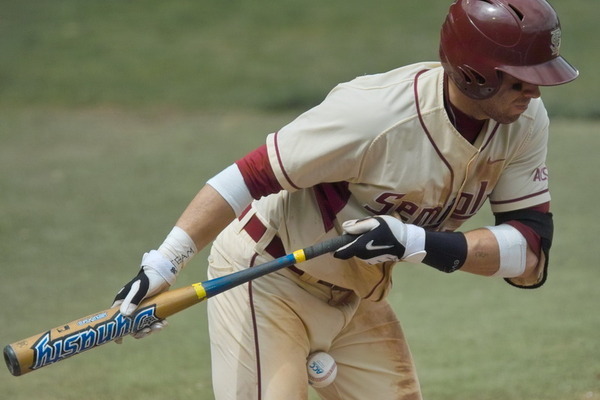 Image via sportscracklepop.com
They say a picture is worth a thousand words. Is it the same for videos?
And if so, I wonder what the other 999 words were following the painfully tragic, "ahhhhhh!"
That is the reaction almost every athlete feels following a nut shot worthy of disabling a grown man for several minutes. The pain one feels from a kick in the groin area can only be described as the same feeling a woman gets when she has a child—but more painful. It feels like your sides are being ripped from your body. It is not a fun experience.
But it is funny to look at.
Here are the 20 worse nut shots in sports. Enjoy.
Begin Slideshow

»
No offense to the guy attempting to make the grab in the outfield, but how are you not better prepared for the ball?
The first rule in baseball is if you are sitting in the outfield, bring a glove. You don't go to the library without your library card, right?
I am assuming you know they still have libraries.
Unnecessary roughness? That's it?
Apparently this referee hasn't had the pleasure of feeling a swift knee to the groin. That player should have been arrested. I am shocked Jerramy Stevens did not retaliate.
Oh wait, he kicked first.
Why would anyone take a stick and whip it around like that? Especially when you know where you are going to connect. That is just plain wrong.
I want to see the video of the second half of that game.
I thought Seton Hall was classier than this. Why would anyone not involved in a bar fight punch an opponent down there when he is clearly not doing anything wrong?
This is basketball for crying out loud. That guy from Texas Tech knows we can see him, right?
This might not be a professional sports game, but that should not matter.
I promise you that this man is still feeling the remnants from that shot. The other girls don't seem to care because they just don't understand the pain.
Keep watching this clip. It gets better. Trust me.
Did you see it? Watch the kid in the background trying to play cricket. He swings and misses just before the camera turns away.
OK, this is a note to all basketball players.
We can see you. You might think you are slick but you play on a small court that is surrounded by 30 HD cameras. Trust me, someone is watching.
I hope that bat boy made it out alright following that shot.
But I can't help but laugh at how Jose Canseco could care less about it. He could have walked over to the kid and gave him a high five or something. I mean, the dude just took a steroid-infused liner to the groin.
When does stacking four skateboards on top of one another end up a good idea?
If you skip to the 10 second spot, you can enjoy the beginning of what was the dumbest thing this kid did that day.
DeMarcus Cousins gets a bad wrap on this one. No, he did not do it on purpose, but it is still an epic nut shot.
He was clearly going for the ball but probably could have done a better job just slapping him in the face.
You can just imagine all the women who were upset when Brett Favre almost lost the most important piece of his body.
Was this before or after the Jenn Sterger incident?
The greatest question you can ask a man after you just tossed a lead weight at full blast toward his groin is if he needs to go to the hospital.
Let me help anyone who ever asks that question in the future.
YES!
I give this guy credit for not running home to cry after taking a 96-miles-per-hour Stephen Strasburg fastball to the groin.
You can't even try this at home without tearing up a little. Trust me.
There have been many times in my life when I wanted an umpire to experience the sweet justice of the baseball gods. This was not one of those moments.
That is not only bad luck, it was...well, I am positive that the umpire doesn't care what I call it. He is just happy it's over.
It does not matter if they other guy punches you in the face. You should never kick someone that hard in the area below the waist. Seriously.
That is just not cool. At all.
When LeBron James was still playing in Cleveland, Anderson Varejo was likable. He was a mediocre talent who could play alongside one of the greatest to ever play.
Now, well, this could sum up his life without LeBron.
(Yes, I know this was when King James was still in Cleveland, but you get the point.)
I am a big sports movie fan. I absolutely love any sports movie with Kevin Costner in it. My favorite has to be Tin Cup.
I know how he got that nickname, but I always wondered what it looked like.
So maybe this had nothing to do with golf, but it is closer than anything I have ever seen.
Why did the old man do it? No one will ever know, but it can be fun to guess.
Ouch! That was some serious kick action to the groin. I probably would have needed surgery following that one.
What is funny is how the guy who kicked him pretends to be hurt, too.
Regardless of how many times you have seen this video, it deserves the top spot. There is nothing, I repeat, nothing more painful than a pole vault nut shot.
The guy is 20 feet off the ground in a free fall when a stick...you know what, you can watch for yourself.