Predicting the 10 Top Scorers in the Premier League Next Season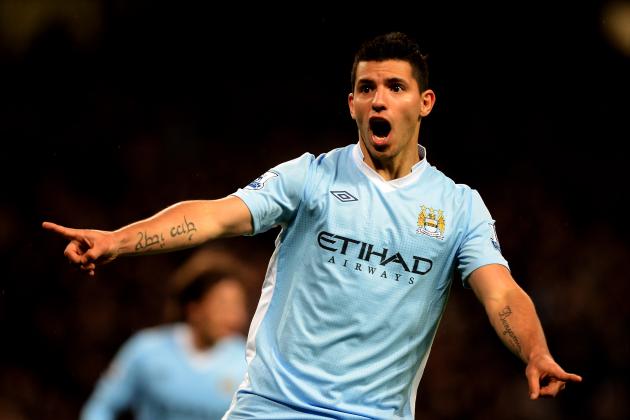 Laurence Griffiths/Getty Images

Bleacher Report is taking a look at who could be the top scorers in the English Premier League next season.
Last year's Golden Boot winner was Robin Van Persie with 30 goals to his name. The other players in the top three were Wayne Rooney and Sergio Aguero.
Predicting the form, especially the goal-scoring form of players is never easy but can be fun and is certainly down to one's opinion.
Players that are rumoured to be leaving the EPL are still up for contention as are players who recently signed with a club in the league. Those who have yet to sign are not included.
Here's a prediction of the top 10 scorers in the Premier League next season.
Feel free to add your own top 10 in the comments.
Begin Slideshow

»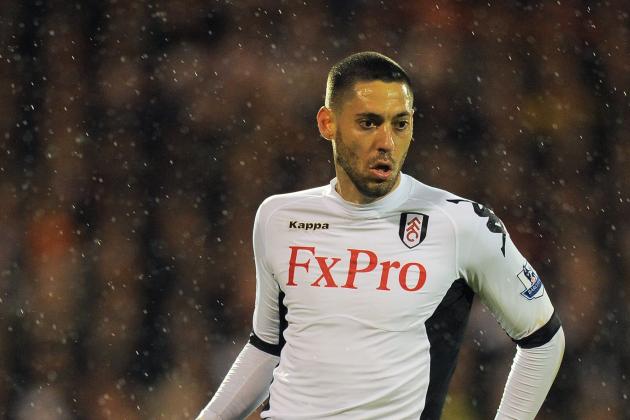 Mike Hewitt/Getty Images

Clint Dempsey was the sixth best scorer in the league last season with 17 goals to his name. While the American may be looking for a move to a bigger club, he could very well stay at Fulham next season and that is why he is here.
Dempsey has the skill to score both with his feet and in the air and has scored both important as well as great goals for his club during his time in London. Another thing to look at is how his goal tally has increased in the last three years from seven in 2009/10, to 12 in 2010/11 and 17 last season.
He has been strongly linked with Liverpool and even if he were to move there he could still get on this list. He would be teaming up with players such as Steven Gerrard and Luis Suarez and they would surely provide him with chances throughout the season.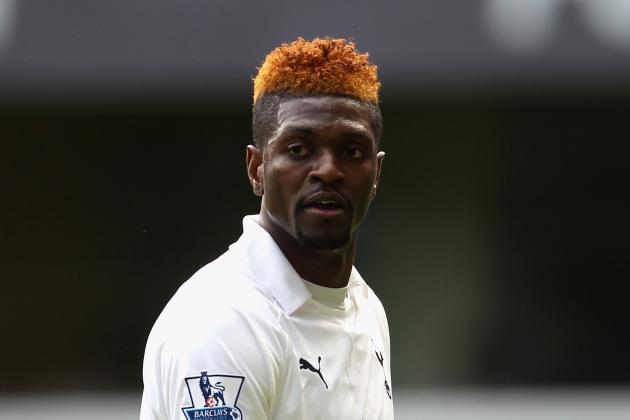 Clive Rose/Getty Images

Emmanuel Adebayor had the same goal tally as Clint Dempsey last season with 17 goals. It is still uncertain which team he will play for next season but if he stays in the Premier League the goals will come.
Tottenham is where they player would like to go and the Togo man had his second-most productive season in the league with the London club.
Adebayor is another player with the ability to score all types of goals and will be looking to repeat his performance of this past season wherever he ends up.
Ian Walton/Getty Images

Eden Hazard scored 20 goals for Lille in the league last season and had 15 assists as well. His goal tally was a major improvement over the previous years tally of seven.
While it is unlikely that Hazard will replicate such production in his debut season with Chelsea, he could come close. Chelsea will likely showcase a fluid attacking system and goals are will come as a result.
With players like Juan Mata, Fernando Torres, Marko Marin, Frank Lampard and possibly Hulk around him, Hazard has players who can pose major threats to the opposition and can create scoring chances for the Belgian.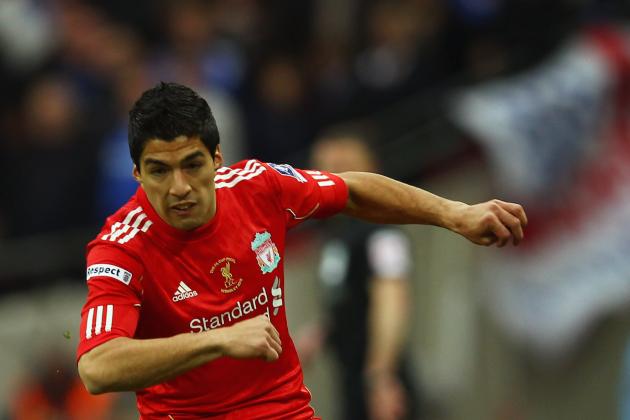 Clive Brunskill/Getty Images

Luis Suarez certainly had a below-par season in the league with only 11 goals in the league. With or without any new additions, Luis Suarez will be the main forward for Liverpool next season.
Suarez will have a point to prove next season and a good return in the goal department would go a long way to silencing critics. The Uruguayan certainly has the skills to create goals but will probably be asked to do less of that next season with an emphasis on goal-scoring.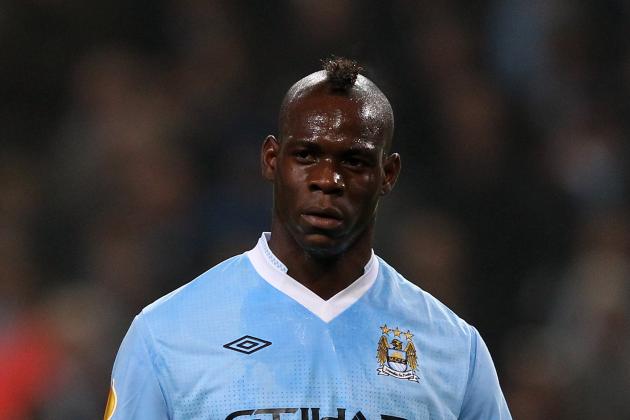 Alex Livesey/Getty Images

Mario Balotelli had his share of incidents last season and missed a good number of games yet he still managed to round out the top 10 in scoring last season with 13 goals.
The Italian forward earned rave reviews for his performance in the Euro 2012 semifinal against Germany and ended up with three goals.
Manchester City fans will be hoping that production, and the composure he showed through most of the tournament, will lead to more playing time and more goals.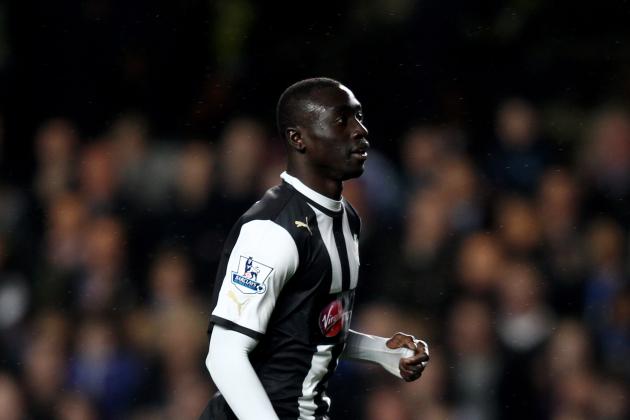 Ian Walton/Getty Images

13 goals in 14 league appearances says it all for Papiss Cisse and one can only wonder what he will do with a full season at his disposal.
The future of his Senegalese compatriot Demba Ba is up in the air but Papiss Cisse probably won't mind being the main man for Newcastle as he is sure to sign. It is unlikely that will be the case though.
Whether Demba Ba stays, or a player such as Luuk De Jong joins, Cisse has already shown his knack for scoring goals, and great ones at that. He will continue to do so to great effect next season.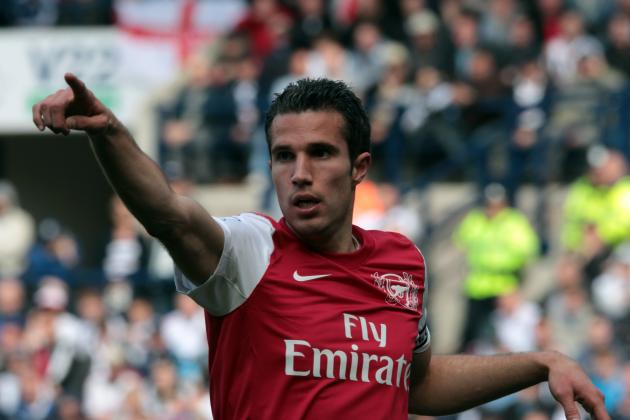 Ross Kinnaird/Getty Images

It is hard to see Robin Van Persie replicating the fantastic form he had with Arsenal last season especially after a very poor Euro 2012 tournament.
Last season's Golden Boot winner is still one of the top men in the league and still the top forward for Arsenal despite the addition of Lukas Podolski and Olivier Giroud.
His position on this list is definitely dependent on him staying with Arsenal and, should that happen, there is no reason why he will not be among the top scorers again.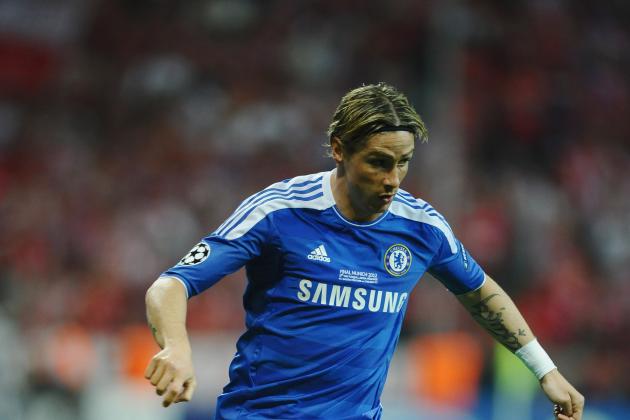 Laurence Griffiths/Getty Images

I know. I know. This is crazy, right? Well. It is a prediction after all and a product of my opinion on this matter. With that said, I believe Fernando Torres will be one of the top scorers in the Premier League next season.
The confidence boost he will receive from his award and goals from Euro 2012—all clinical finishes by the way—as well as the fact that there is no Didier Drogba breathing down his neck will make Torres a dangerous man next season.
Add that to Chelsea's expected style of play which is a major product of the attacking talent that the club is bringing in and you may well see the Fernando Torres of old.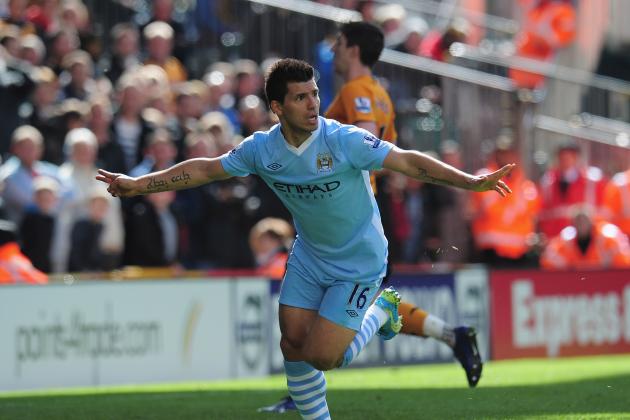 Shaun Botterill/Getty Images

Sergio Aguero could continue his great form in front of goal for the reigning champions and improve upon his 23-goal haul from last season.
The Argentinean striker was beaten out of the Golden Boot by two players more accustomed to the Premier League and with a year under his belt he could be even better. That is not to say that he will but it is a possibility.
Though Manchester City will likely to make a change or two on the offensive end to shake things up, Sergio Aguero will be leading the line again and will be very good at it.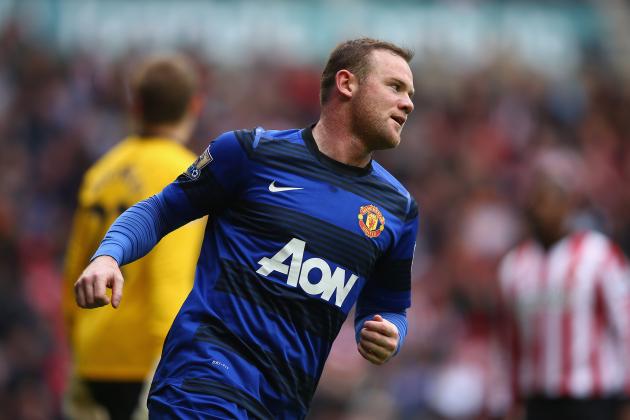 Clive Mason/Getty Images

Wayne Rooney managed 27 goals for his side last year while trying to be one of the team's main creative forces.
He already has some help in that area in the form of Shinji Kagawa and there could be more help to come still.
With that burden lessened somewhat Rooney's primary focus would be on goal-scoring and the English talisman could be a real force while producing a high amount of goals for his club.