Friday's Big Weekend Preview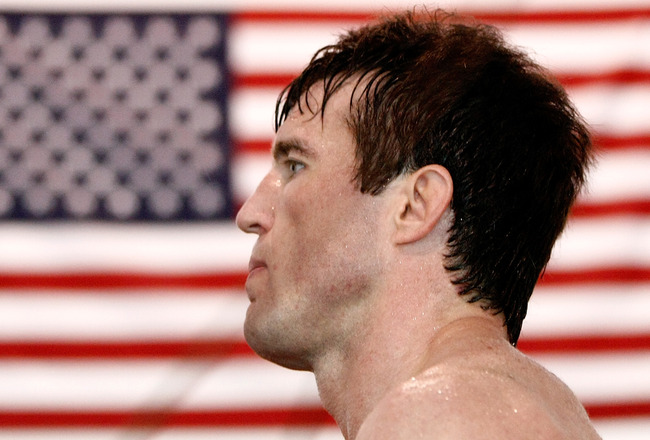 Jonathan Ferrey/Getty Images
There's something about a big-time fight that's hard to replicate in other sports. Sure, I love baseball, football and basketball as much as the next guy, but the buzz, the anticipation, the "what are you doing for the fight?" question that everyone asks beforehand is in a league of its own.
And for a fight like UFC 148, one where you've got one of the all-time greats in Anderson Silva versus the best smack talker in sports in Chael Sonnen, it rings true more than ever.
Before embarking on one of the worst sports weeks of the year (post All-Star break nothingness is on the horizon), we get a fireworks sized send-off with this fight—not to mention some other appetizing viewing to get us through the weekend.
NASCAR Sprint Cup: Coke Zero 400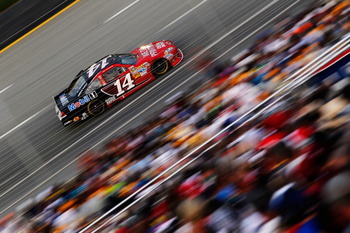 Tyler Barrick/Getty Images
When: Saturday, 6:30 p.m. (ET)
TV: TNT
Why You Should Watch: We won't go into the technical mumbo-jumbo about restrictor plates, but know this: They make NASCAR way more watchable. Instead of long, drawn out parades of cars, you get 200-mph traffic jams and crashes destined for highlight reels.
And with this weekend's race at Daytona, that is exactly what we're going to get.
Plus, it's 100 miles shorter than the more famous Daytona 500 and ran at night under the lights. This is a primetime race without cars just driving circles over and over again.
Win-win.
Wimbledon Finals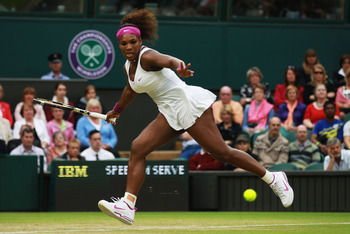 Clive Brunskill/Getty Images
When: Women's on Saturday at 9 a.m. (ET), Men's on Sunday at 9 a.m. (ET)
TV: ESPN
Why You Should Watch: Watching Serena Williams eviscerate a tennis ball with her serve is still a delight after all these years. When her serve is on, she is tough to beat. I'd wager that she will be walking away with another Grand Slam come Saturday.
Over on the men's side, Roger Federer and Andy Murray (the first Brit to be in a Wimbledon final since 1938) will meet for the final after an upset sent Rafael Nadal packing early.
Big names are always better in pro sports, especially in tennis. We will get that this weekend.
Yankees at Red Sox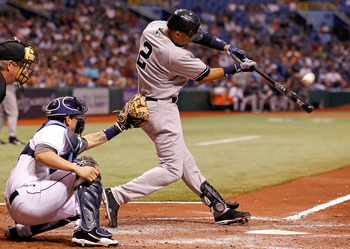 J. Meric/Getty Images
When: All weekend
TV: Local affiliates, ESPN (on Sunday), MLB.TV
Why You Should Watch: Look, am I sick of all the attention these two teams get? Absolutely. Their average players get treated like kings and their above average players get treated like future Hall of Famers.
Could you imagine if Mike Trout wore pinstripes? You wouldn't stop hearing about him.
But regardless, this is the way things are in baseball, the way it's been, and will be, for a long, long time. As such, they get the ESPN treatment on Sunday.
A lot of us will probably watch, too. It's just the way it is.
UFC 148: Sonnen vs. Silva II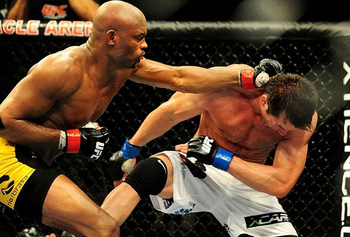 Photo courtesy of US Presswire
When: Saturday, 10 p.m. (ET)
TV: PPV
Why You Should Watch: If you like UFC, or are just a fan of people punching each other in general, you probably know why this is must-see TV. Even if you're a traditional sports fan, you have probably heard a thing or two about these two fighters.
Did I mention that these two absolutely hate each other?
Bleacher Report's MMA lead writers are in Vegas for this one, so give them a read if you want to know more.
Keep Reading