Michigan Football: Ranking the 5 Easiest Games of 2012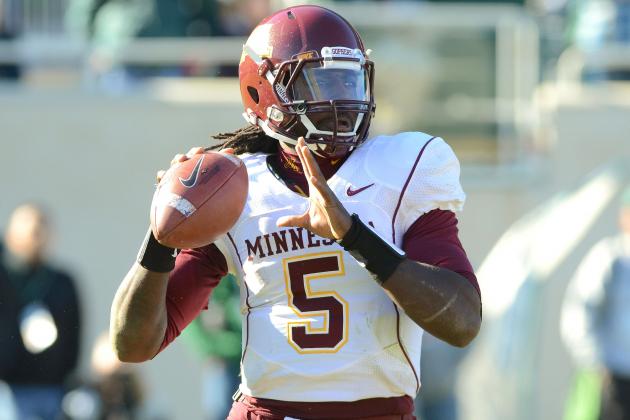 Mark A. Cunningham/Getty Images

Because Michigan's 2012 schedule is so brutal, people have had great debates about which games are truly the toughest.
Here, I'll take a look at which games are the easiest on this 2012 schedule. Which games can we mark down as automatic wins? Which games do the fans not have a whole lot to worry about?
Here's a look at the five easiest games Michigan will play in 2012.
Begin Slideshow

»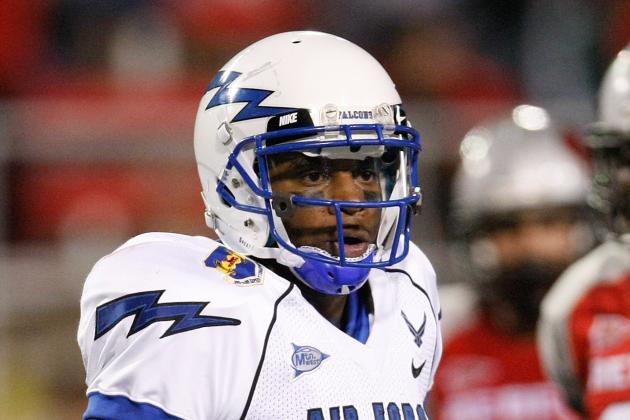 Ethan Miller/Getty Images

Some may be shocked to see the Air Force game on this list, as it has become a popular upset pick, but I'm just not buying it. Michigan is simply not going to lose this game.
In fact, I'm not even too worried about this game being that close. It may be close at halftime, but I'd be shocked if Air Force keeps the final score within 14.
The Falcons have seemingly been winning eight or nine games and going to a bowl game every year under Troy Calhoun, but I don't see why people think they have a decent shot of coming into Ann Arbor and winning.
Sure, the triple option can be hard to prepare for, but this is a depleted Air Force offense that I don't think Michigan's defense will have much trouble with.
Don't expect this one to be close, with a blowout being a very real possibility.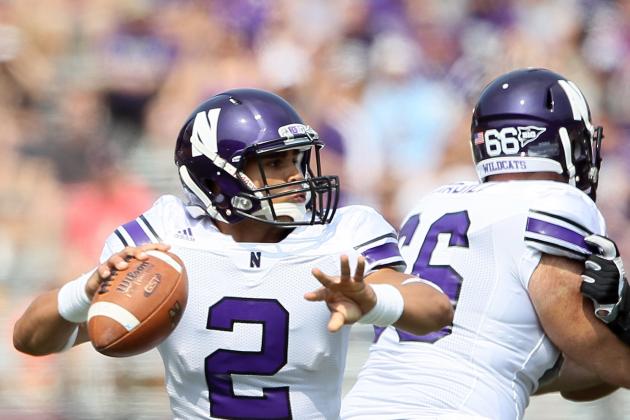 Elsa/Getty Images

The last time Northwestern played in Ann Arbor, it won. I don't think we're going to see the Wildcats win there again for a very long time.
This Northwestern team should resemble last year's team heavily: solid on offense while struggling on defense.
Say what you want about the loss of Dan Persa, but Northwestern will be just fine at quarterback; heck, I don't think it's a stretch to say it'll be better off. Kain Colter can literally do it all and will be an absolute star running this offense.
Mike Trumpy returns from injury to team up with Treyvon Green to potentially give this offense a much-needed rushing threat. If Kyle Prater is cleared by the NCAA, this passing attack will be even more dangerous as well.
The Northwestern offense scares me somewhat, but Michigan should have no problem scoring on it. Just like the Air Force game, I don't think this one will be too close.
We could definitely see a blowout, but if not, don't expect this one to come down to the fourth quarter.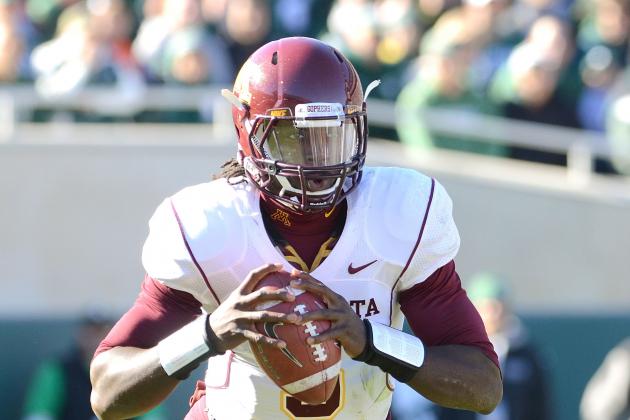 Mark A. Cunningham/Getty Images

Some may find it odd that I have Minnesota at No. 3 on this list. Even though Minnesota was downright terrible last year, there are a few things that scare me about this game.
Without a doubt, the No. 1 thing that concerns me is the fact that it's played on the road. Any time a game is away from home, I don't think it can be qualified as a gimme game.
This Minnesota team will, without a doubt, be much better than last year. Heck, this offense even has the potential to be pretty good. MarQueis Gray is capable of becoming one of the best quarterbacks in the Big Ten.
Michigan should definitely win easily, but this game may not necessarily be a complete blowout. If it is indeed a blowout, though, I wouldn't be surprised if Minnesota is able to keep it close through the first quarter and a half, or even until halftime.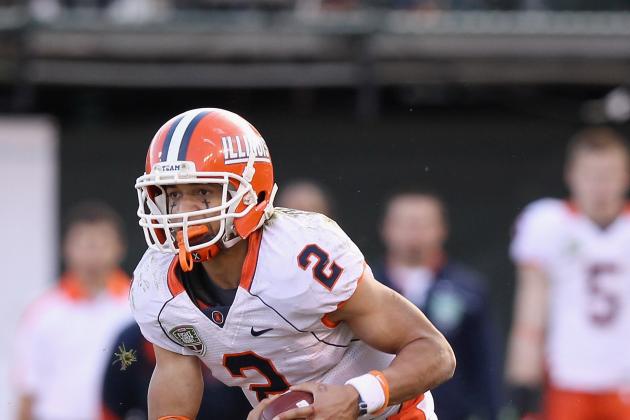 Ezra Shaw/Getty Images

A lot of people may find it strange to have Illinois as an easier game than Minnesota, but this Illinois game just simply does not scare me at all.
First of all, I don't think Illinois will be very good; it may win five or six games and make a bowl, but only because its schedule sets up favorably.
Tim Beckman may be the right answer in the long run, but I think he will struggle this year.
This Illini offense was downright dreadful at times last year, and that was with guys like Jason Ford, Troy Pollard and A.J. Jenkins. How is it going to be much better without those guys, especially Jenkins?
Even without Whitney Mercilus, this defense should still be good. It has to be a bit concerning that Vic Koenning isn't around at defensive coordinator anymore, though.
Honestly, I'd be shocked if this game wasn't a complete rout. How it managed to get the 3:30 p.m. slot on ABC is beyond me.
toledoblade.com
I think everybody would agree that this is Michigan's easiest game of 2012.
Yes, UMass gave Michigan a scare back in 2010, but this is obviously a completely different team.
This will be UMass' first year as an FBS member, as it will be participating in the MAC. This is good news to a lot of people, as it means Michigan won't be playing an FCS school for the second straight year.
However, just because UMass is upgrading doesn't mean it will affect the outcome of this game.
This game should be an absolute blowout by halftime, and it carries the distinction as Michigan's easiest game of the season.