Undrafted NBA Free Agents 2012: Hidden Gems Still Available for Incomplete Teams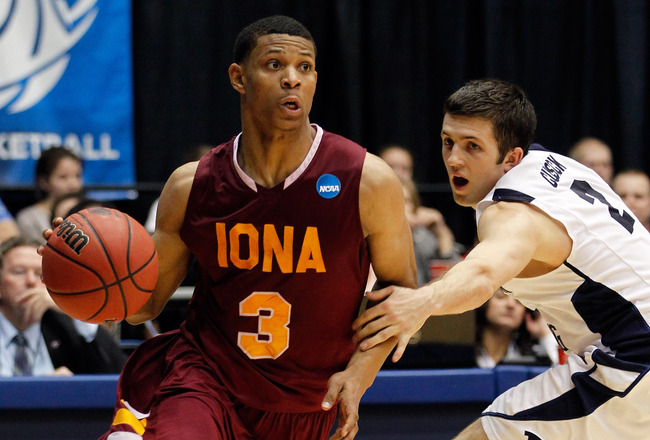 Gregory Shamus/Getty Images
With the NBA offseason beginning, teams that didn't do well in the draft always have free agency to address their needs.
But another option is to find a hidden gem that went undrafted in last week's NBA draft.
With a deep draft, there are still some very good players out on the market.
Here's a look at 10 undrafted free agents that can still impact an NBA roster.
Scott Machado, Iona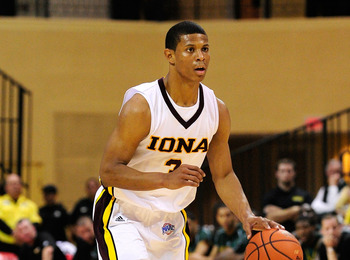 Sam Greenwood/Getty Images
I was shocked that Machado went undrafted.
But there's a pretty good point guard out there for a team with a thin backcourt.
The guy knows how to run an offense and he's an outstanding decision maker, leading the NCAA in assists in 2012 with 9.9 per game.
He has excellent speed and excels at penetrating and finding an open shooter. Now he has a point to prove and I wouldn't be surprised to see him on an NBA roster opening night.
Alex Young, IUPUI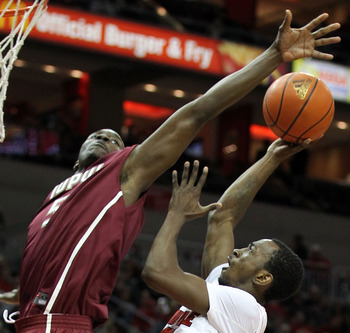 Andy Lyons/Getty Images
Young is a player that can score the ball.
He has an NBA body, a quick first step and can finish around the rim.
Young averaged 20.4 points per game on the season and is a good rebounding guard as well, averaging 5.3 boards per night.
Teams in search of scoring punch off the bench should be looking at Young.
Drew Gordon, New Mexico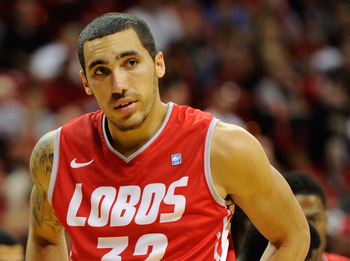 Ethan Miller/Getty Images
Gordon is a great athlete and explosive leaper who could be an asset for most NBA teams.
He's a great rebounder, averaging 11.1 rebounds on the season and runs the floor very well to go along with a solid mid-range game.
Gordon's a guy that can help a team get more athletic quickly.
Hollis Thompson, Georgetown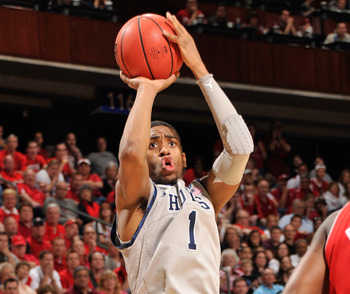 Jamie Sabau/Getty Images
Thompson is long and athletic with a very good motor.
He's also a shooter with outstanding range. With teams needing shooting, I wouldn't be surprised to see him catch on somewhere.
JaMychael Green, Alabama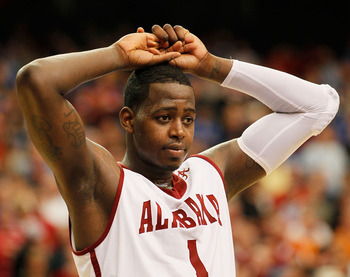 Kevin C. Cox/Getty Images
Green had a solid season, averaging 14.0 points and 7.4 rebounds for the Crimson Tide.
He's a very good athlete who runs the floor well and can finish around the basket.
Green should be able to help an NBA team with rebounding and blocking shots.
William Buford, Ohio State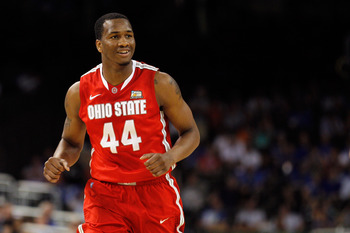 Chris Graythen/Getty Images
Buford struggled in his workouts, but he's a strong, athletic and physical guard who may be able to help an NBA team.
He's a good shooter with range on his jumper and he's always looking to attack as well.
He knows how to play the game and could turn into a decent bench player down the road.
Henry Sims, Georgetown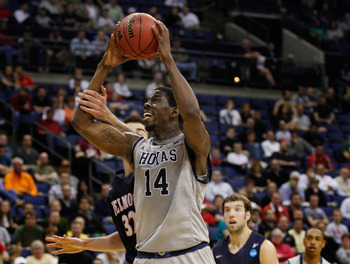 Rob Carr/Getty Images
If a team takes a chance on Sims, he could be a sleeper to produce as a rookie.
He's a long and athletic big man who can finish from 15 feet in.
He also plays hard at both ends of the floor, which could open up some eyes as NBA teams are looking to round out their rosters.
Terrell Stoglin, Maryland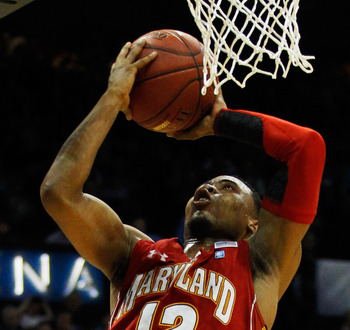 Streeter Lecka/Getty Images
At 6'1" Stoglin is undersized for an NBA 2-guard, but he's a tough physical player and the guy can score.
He averaged 21.6 points per game on the season and is a solid shooter with range.
Any team that takes a chance on Stoglin could be adding some firepower to their team.
Garrett Stutz, Witchita State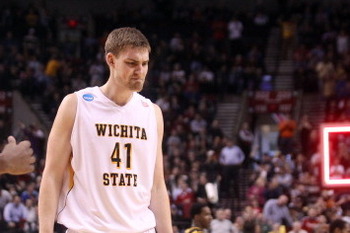 Jed Jacobsohn/Getty Images
Teams in search of size could look at Stutz, who's a seven-footer with a good frame.
He averaged 13.3 points and 8.0 rebounds on the season and addition to being a good rebounder, Stutz has a solid face-up game.
Tony Mitchell, Alabama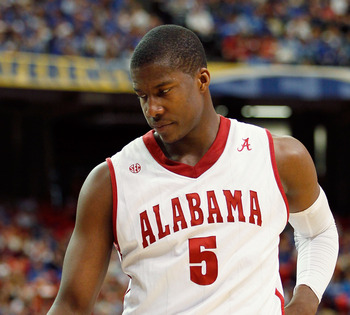 Kevin C. Cox/Getty Images
Teams that need to add one more defender can look at Mitchell.
He's an athletic wing that can defend multiple positions.
In addition to averaging 13.1 points per game, is a very good rebounding guard as well, pulling down 7.0 rebounds per game on the season.
Keep Reading