Ten NFL Nicknames That Need To Catch On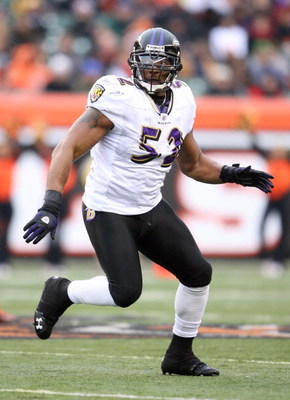 There are certain players that have built up reputations, but have no real solidified nickname. Well there are some nicknames such as Ocho Cinqo or TO, but those where self given and don't really describe the player. So I am taking it upon myself to give some of the best players in the NFL nicknames.
#10 Terrell "Franchise Virus" Owens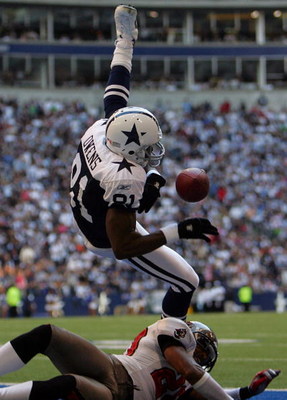 Reasons:
1. No one can back up as much talking as he does.
2. He can will never win a Super Bowl, because he can never stay with a team long enough
3. He destroys franchises from the inside out. While taking out a quarterback with him.
#9 Troy "The Samoan Blur" Polamalu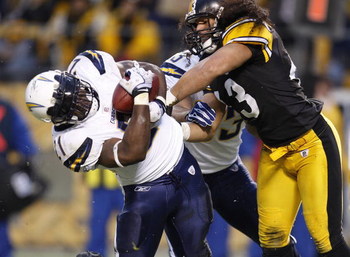 Reasons:
1. He is always around the ball no matter where it is on the field.
2. You can not see him when he is at full speed. (And if you did you should probably brace yourself for impact)
#8 Darren "Can't See Me" Sproles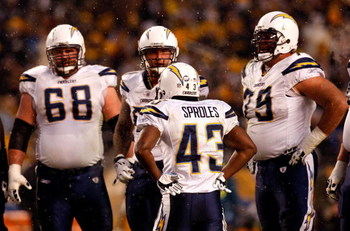 Reasons:
1. As you can see from the image he is no where near the size of a normal NFL player.
2. While standing behind any NFL player he cannot be seen because of his stature.
#7 Tom "I'm Better" Brady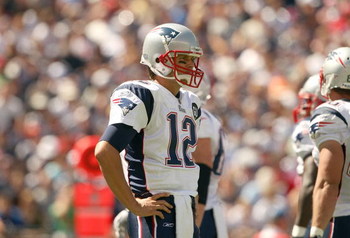 Reasons:
1. Anything anyone does in the world can be topped by Brady.
2. He has 3 Super Bowl rings and he is married to a Victoria's Secret model. (enough said)
#6 Peyton "Pre-Snap" Manning
Reasons:
1. If there is one thing that Manning is known for it is his pre snap dances.
2. He reads teams defense and changes is offense in ways no one else can
#5 Ed "To The House" Reed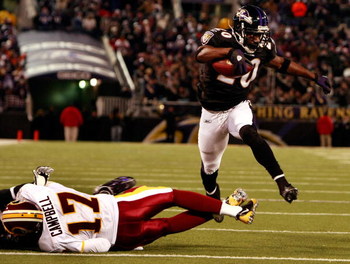 Reasons:
1. Reed is one of the best defensive returners in the league.
2. He is a ball-hawk who will more often then not return the ball for a TD.
#4 Justin "Hit By A" Tuck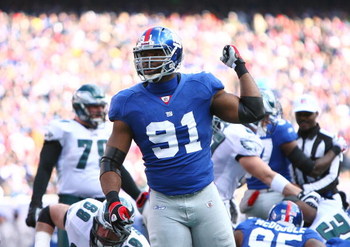 Reasons:
1. He is one of the hardest hitters in the NFL even when not given a lot of room to deliver the hit.
2. Is basically the size of a small truck and will not stop if you get in his way
#3 Brian "More Then a Punter" Moorman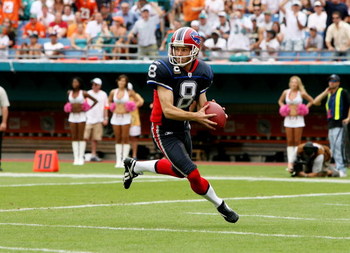 Reasons:
1. He is the most dynamic runner ever to come out of the punting position.
2. His speed is that of a running back and yet he can punt the ball 60 yards
#2 James "Wish You Did" Harrison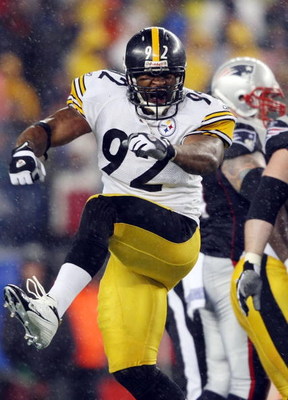 Reasons:
1. Harrison was cut a total of 3 times which means every single NFL team had a chance to get him for next to nothing.
2. Every NFL team could use a linebacker like Harrison and only one gave him the chance. (and well it payed off for them didn't it)
Ray "Fear Me" Lewis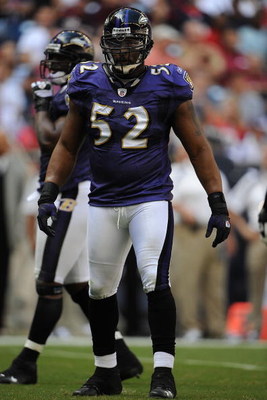 Reasons:
1. I am afraid of Lewis
2. You should also be afraid of Ray Lewis
Keep Reading

Pittsburgh Steelers: Like this team?