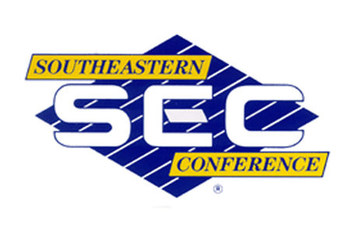 While the rest of the country lumps all SEC fans together, those of us supporting teams from the Southeastern Conference know better. Each school has a different reputation among their peers.
Since I'm getting kind of bored with Lane Kiffin drawing bullseyes all over himself, I thought I'd do a little write up here.
I have never been to a game at Arkansas or at Mississippi State, so keep that in mind. Feel free to add your own assessments!
Alabama Crimson Tide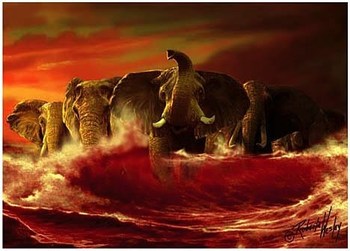 This is probably the only SEC team where I find myself agreeing with the national perception.
You guys truly are living in the past, even with Nick Saban as the head coach!
Delirious doesn't even begin to describe it. They do not fear any team or any stadium. And they're not pretending; that's the sad part.

Oh, and they will NEVER stop making excuses. For anything. That 12-0 regular season didn't end so well, huh?
Arkansas Razorbacks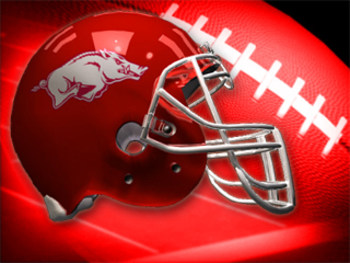 Unfortunately, this is one of the two schools I haven't been to.

But from sitting in the student section at the SEC basketball tournaments (all schools' students have to sit together), the SEC football championship in 2006, and other sporting events, I can say that I actually like the Razorback faithful.
Although probably less cutthroat than others, they're a lot of fun and really get into supporting their teams.
Also, that "Woo Pig Sooie" chant is hilarious. I guess I have a good impression because we've beaten them so much recently.
Auburn Tigers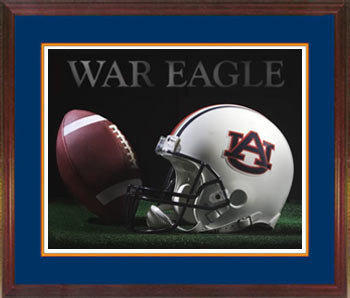 Probably the nicest fans who have ever lived.
I was at Jordan-Hare in 2006 when my No. 2 Gators lost to these guys. The fans were so loud and amped that I was seriously pissed off five minutes into the game. I was sitting in the Auburn Alum section after I scored some tickets from a family friend.
You know what happened when I got up to run for the exits? The couple nearest me stopped me, shook my hand, congratulated the gators on a good game, and thanked me for being such a good sport.
The only thing that could make it worse were the FOUR people who stopped me on my way out of the stadium and told me that "You shouldn't listen to all the trash talk you'll hear. That's not what Auburn is really like. Thanks for coming to support your team."
I hate them. And our losses to them in 2006 and 2007.
Florida Gators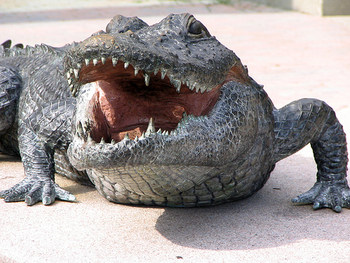 Yes, I know. We are the most arrogant and annoying fans ever to exist.
We're rude and cocky, and our girls are ugly (I will protest that one, though).
While we know we don't have a serious football history before the 80s, Florida is the winningest football program in D-1 since 1990. And we know it.
We also know that while we haven't always been national title contenders, we do have a history of screwing up the chances for Georgia and Florida State.
Georgia Bulldogs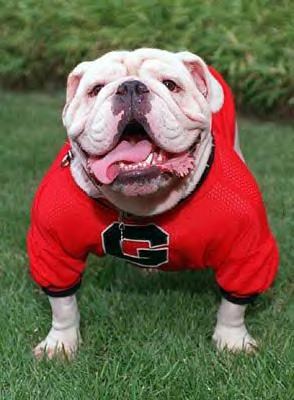 I have cousins that went (and still go) to UGA, so I never seriously resented them. Until last year.
It's too bad for these fans that I can only remember the most obnoxious ones.
I pray someone remembers this guy from the 2007 cocktail party. The older, fat, bald dude.
He had a bulldog painted on his head, black and red striped overalls, and was shown on the Jumbotron making "the shocker" with one of his hands. Wow.
Or that Georgia fan wearing a 20-year-old gator tank top with the mullet and megaphone.
I can't be objective here. Their fans are so lame that while Florida has been dominating them for 20 years, the best catch phrase they could come up with was "Gators wear jean shorts." Congratulations.
I bet these pricks are the ones who made up "LSU fans smell like corndogs" too.
Kentucky Wildcats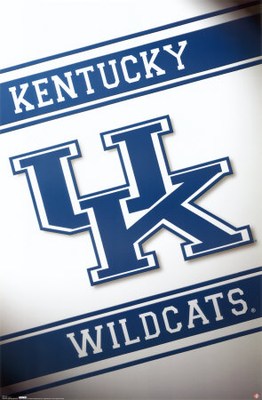 First, let me say that I am shocked at the number of hot girls who show up on gameday.
Secondly, let me say that the fans are very courteous and respectful. Not nice, but respectful.
I throw Kentucky in the same bunch as Arkansas. They're always optimistic, love their team, and bring the noise, but not the intimidation.
Ever wonder why there are no Kentucky football fans on the ESPN message boards? It's cause they're following the NCAA basketball blogs.
Louisiana State-Tigers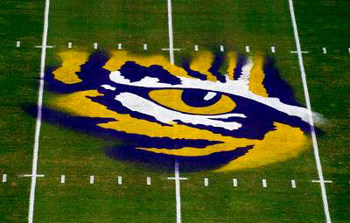 Holy Lord, where do I begin?
I hate LSU. I hate their fans, I hate their bars, and I hate that their stadium and team constantly rival ours in greatness.
If I could punch every Tiger student in the face, I would. Line 'em up because they probably deserve it.
Throughout the Southeastern Conference, you will definitely encounter some Southern hospitality. Not here. Not a chance.
The only fans who rival the tigers in sheer obnoxiousness are my Gators. Those Cajuns are crazy as all hell.
When we lost in 2007, an old wasted couple (and I mean 60s and .08 at the VERY least) threw their bourbon and coke on me while they were cheering. Accidental? Maybe.

But the in-your-face mocking by every LSU fan as I exited the stadium was not. Even when they play in the Swamp, they think they're a class above.
This year, I was taunted by a FAMILY as I walked into Ben Hill Griffin Stadium. Seriously. The eight- year-old kid called a girl I was with a bitch, and his parents laughed.
I want nothing more than a complete shoutout at Tiger Stadium in 2009.
Bring it on LSU fans. I'll be back, and this time, I'll be sure to be drunker and more annoying than ever.
Mississippi Rebels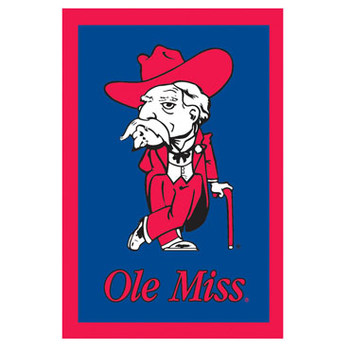 Their fans really suck.
The student body doesn't show up at the game until halftime because they don't care at all.
They constantly brag about the Grove, too. Seriously? It's a bunch of old women decorating tents with red and blue floral arrangements and cooking some (great) food. Big deal.

They'll claim that no one shows up until late in the game because they're too busy getting trashed at 11 a.m.
That may be true, but a real fan wakes up early enough to get drunk in time for kickoff. Get over yourselves.
Also, I should mention that at the game in 2007, the only time I heard the fans make ANY noise was when the Gators had third-and-goal. Disgusting.
You'd think that cool cannon would get them pumped up. Maybe Houston Nutt will help change things...and the fact that they're good now.
Mississippi State Bulldogs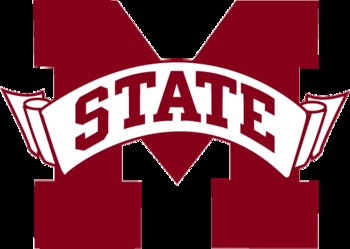 The other school I haven't been to. I'm not even sure if they have fans. I'm familiar with the student body and some alums the same way I'm familiar with Arkansas.
They're always really laid back. Even though the rest of the SEC thinks they're rednecks, at least they're sort of cool. Tolerable, anyway.
Maybe it's just because they're never any good?
South Carolina Gamecocks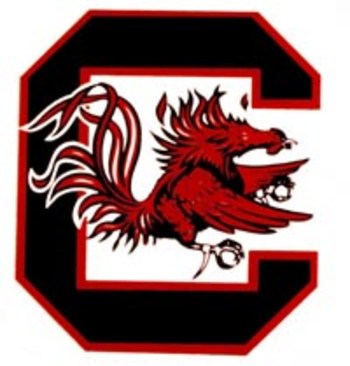 The other SEC school where the fans constantly have blind optimism.
Off the top of my head, I can't really think of a sport where the Gamecocks truly excel year after year.
So they default their efforts to the biggest sport, football. However friendly they are before kickoff, once the clock starts running, all bets are off.
Confederate flag.
Until they beat you, that is.
Tennessee Volunteers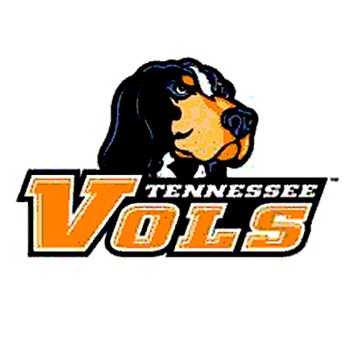 They're not quite at the same level of LSU, but they're really close.

It might be because I haven't been there during the glory days, but they're still mean as anything. Even the drunk girls at the bars are mean.
They'd rather go home alone than even touch an opposing fan on the dance floor.
Walk through their tailgates if you want to see how nuts they are. Because Neyland is so big, you can guarantee that there will be about 10-15,000 more of their fans than usual.
That's 10,000 more jeers, sneers, and dirty looks in just one day.
At least they have the sense to stay neutral on Lane Kiffin and his lunacy. Here's hoping to another shutout for the Gators in 2009.
Florida: 70
Tennessee: 0
Vanderbilt Commodores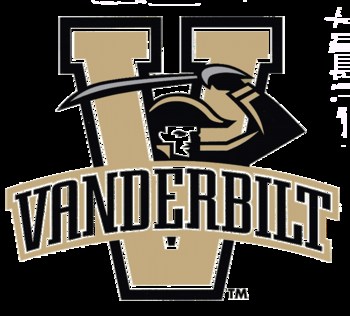 By far the smallest fan base in the SEC, they've been hungry for more for quite a while now.
They used to only go to the games if they didn't have anything better to do. They're friendly enough.
Probably because they usually expect to lose and can't afford any trash talk.
Never will I forget the 2005 game in the Swamp, when everyone went home to sleep off their hangover midway through the fourth quarter.
Vandy was down by two touchdowns and the Gators were hot. By the time they came back to put us into overtime, there were more people wearing black and gold in the stadium than orange and blue.
I don't really like picking on them, because it's almost like making fun of your own stepchild, but the constant hope and look of excitement when they get one good play is hilarious.
Seriously Commodores, stop playing us close. You won't come out on top anytime soon. Enjoy your success while it lasts.
Keep Reading