Lakers Rumors: Which Point Guard Should L.A. Target If Ramon Sessions Bolts?
July 2, 2012

Jeff Gross/Getty Images
The Los Angeles Lakers could be in a bit of a pickle if free-agent point guard Ramon Session elects to sign elsewhere. But if what Dave McMenamin of ESPN Los Angeles reports is true, there could be hope for the Lakers at the point after all.
According to McMenamin, Lakers GM Mitch Kupchak has targeted a group of veteran point guards to potentially fill the hole at the position. In terms of who, McMenamin named the following: Chauncey Billups, Kirk Hinrich and Jameer Nelson.
Let's have a look at each potential target and what they could do for the Lakers.
First, there's Sessions. He averaged 12.7 points and 6.2 assists for the Lakers after being acquired from the Cleveland Cavaliers at the trade deadline, and he genuinely fit in the team's offense as both a distributor and contributor, not just someone who would defer to Kobe Bryant on every possession.
But against the Oklahoma City Thunder in the playoffs, Sessions averaged just 6.8 points and lost his shooting touch. Still, he represents the type of point man that the Lakers need. 
Should Sessions walk, Billups would not be a bad second option. He missed most of last season with an Achilles injury, but still averaged 15 points per contest for the Los Angeles Clippers before going down. More importantly, he is a great leader with championship experience.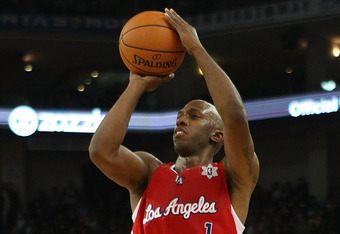 Jed Jacobsohn/Getty Images
However, Billups turns 36 before the start of the new season, and might not fit the mold of the point guard that the Lakers need. Mr. Big Shot has always played like more of a combo guard, and over the past couple of years, his shot selection has been questionable. In 20 games for the Clippers, he shot just 38 percent from the floor. With his shoot-first mentality, a pairing with Kobe Bryant could be disastrous. 
The same can be said for Hinrich. Though billed as a point guard, he has only averaged 5.4 assists per game for his career. Sessions has averaged slightly less in that department over his career (5.0 per game), but Hinrich has all but abandoned his passing game over the past few seasons. 
That leaves Nelson, who has run the point in Orlando for the entirety of his career. He too is a shoot-first point guard, but not quite like Hinrich or Billups. Unlike them, he has made a legitimate effort to distribute the ball to his teammates over the past few years despite the Magic's reliance on Dwight Howard.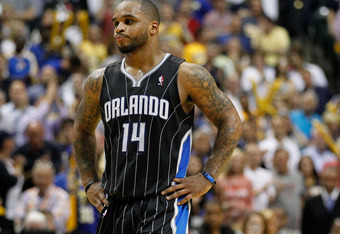 Gregory Shamus/Getty Images
With that in mind, Nelson is probably the best option for the Lakers if they are unable to re-sign Sessions. He isn't a great athlete by any measure, but he goes out and plays hard every game, and would be in an offensive system that is fairly easy to run. After all, is the Magic's approach all that different from the Lakers'?
I think it's clear what the Lakers' first priority has to be this offseason: re-sign Sessions by any means necessary. If that plan fails, then pursue Nelson. The fact is that the team needs an experienced point guard who can run the offense and also contribute as necessary, as banking on second-year man Darius Morris is way too much of a gamble.
With the Clippers getting increasingly more dangerous and threatening to overtake the Lakers as L.A.'s top team, all that fans of the team can do is hope that Kupchak makes the right move.