Robert Griffin III and 9 Other NFL Rookies Who Could Rewrite the Record Books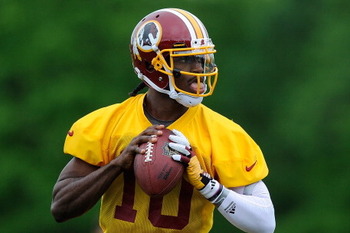 Patrick McDermott/Getty Images
This year's rookie class features excellent football players who possess abilities to make their marks on the record books.
Making a mark doesn't depend only on ability; it also depends on surroundings and opportunity. Several players landed in excellent situations that give them the best chances to maximize their potentials.
For a position like quarterback, having a solid offensive line and explosive weapons are keys to success.
Some of this year's top rookies have the pieces in place to break records during the 2012 season.
Keep Reading