Major League Baseball Doesn't Need 30 Professional Teams
July 2, 2012
Today, I'm going to fix baseball, "Office Space" style. If you've never seen Office Space, please do so as soon as you finish this article.
I'm going to play the role of "The Bobs" from the 1990's cult classic. We are going to layoff ten Major League Baseball teams. We only need 20. Did you get that memo?
We are almost at the All-Star break of the 2012 Major League Baseball season, and I must say, I couldn't care less. I know the Dodgers were good, now they are not. Someone threw a perfect game. I think two other guys threw no-hitters. Bryce Harper is supposedly the real deal. The Miami Marlins are not. That's all I got from this bore-fest of a season so far.
For the first time in my life, I've realized that America doesn't need baseball, especially not 30 professional teams. 
In the age of social networking and 24-hour media, we don't have time to sit through 162 four-hour games all summer. For better or worse, we are a society of instant gratification and baseball doesn't fit in.
Attendance is up overall this season, but not everywhere. Fans in certain cites appear unaware of any existence of a Major League club in their town. Some don't seem to know there are two teams in their city.
Part of the problem is the game is watered down with mediocrity. Too many teams means too many average players standing at home plate hacking away at pitches from too many average pitchers. 
Fans are guilty of mediocrity as well. No Major League team should EVER play for less than 15,000 fans, but it happens almost every day of the season.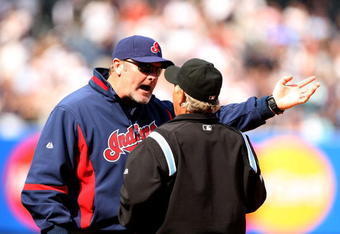 For some reason, the powers that be in Major League Baseball want to continue to shove the game down our throats with teams in Miami and Arizona and keep it alive in places like Oakland and Cleveland. Why bother?
Enough is enough. Let's trim the fat.
When I'm done, we'll have four divisions of five teams and the baseball world will be a leaner, meaner, cleaner and more enjoyable place.
Let's get started.
I'll begin by naming five teams who are safe. The Yankees, Red Sox, Cubs, Cardinals and Braves will be among the final 20 teams based off tradition, attendance, and overall fan passion.
That leaves 15 spots for 25 teams.
Let's go division-by-division, starting in the AL East.
Baltimore is a baseball town. Though they have had a lack of success recently, the fans still show up and they play in arguably the most beautiful stadium in baseball. The Orioles make the cut.
Sorry Tampa Bay. Nobody shows up to your games even when you win. You should consider yourself lucky to have an NHL team. You're done.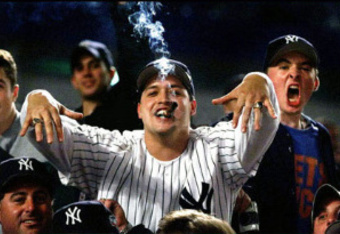 Ah, Toronto. Canada's only franchise. I've been to a Jays game when the stadium was called SkyDome. Hardly anyone showed to watch Roger Clemens pitch against the Yankees. You got the sense that it was just another place for locals to enjoy a cold one. Toronto, you're fired.
Moving on to the AL Central, I'm gonna keep Detroit. You are top ten in attendance this season and are one of the only consistently pleasant things to enjoy in the city. Congrats.
Minnesota can stay too. Twinkie fans are passionate to the point of annoying, and you have to respect that a little bit. Target Field makes for great place to see a game as well.
The Chicago White Sox must go. They are currently 25th in the league in attendance in the nation's 3rd largest city. Unacceptable. Not to mention, if the Black Sox scandal would have happened today, they probably would have shut down the franchise anyway.
Ditch the Royals, too. The largest crowds they ever get are for Red Sox and Yankee games. Even then, most of the crowd is rooting for the visitors. This doesn't even take into account the location of the stadium. They might as well have a sign on your way out of the city saying "Hey, before you leave, check out a Royals game. Next exit, just past the truckstop." 
This brings us to Cleveland. Everywhere I go, I see that goofy Chief logo on hats. You'd think they have a strong fanbase. Must be just the hat, because they are consistently among the worst team in the league in terms of attendance. In fact, so far this season, they are dead last. Can we please just put the entire city of Cleveland out of its misery? Cleveland Indians, you're fired!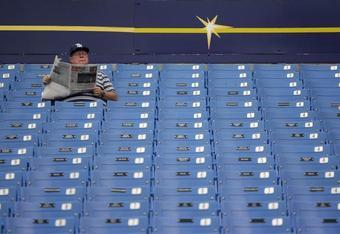 The AL West gets off easy, as I'm only cutting one of them. With all due respect to Billy Beane and Moneyball fans (myself included), the bay area only needs one team and the Giants seem to be the consensus favorite. Oakland gets cut.
Heading over to the National League, in the east, we'll keep the Mets and Phillies. The Mets were close to being cut, but NYC is big enough to hold two teams, so count 'em in. Philadelphia sports fans, though angry, are just some of the best around. They deserve a team in every sport.
Miami is done. Why do they need a team? Proximity to Cuba and great weather is not enough to keep them. Same with the Nationals. Baltimore is a good enough baseball town to handle beltway. Besides, we don't need anything else in Washington to distract people from doing their jobs.
The Central makes out ok too. I'm only going to cut Houston.  It's a football town that once even lost an NFL team. I'd thing twice if they brought back those colorful uni's from the 1980's. I almost cut Pittsburgh, for no other reason besides them being consistently terrible. That said, I believe Pittsburgh is a great baseball town with a beautiful stadium. They deserve the chance to have a winning team, whenever that may be.
Out west, I'm going to keep everyone besides the Diamondbacks. Arizona is for spring training and retirement. Nobody is actually from there. They won't miss a baseball team.
The San Diego Padres are great for the sailors in that town and arguably do more to support the troops than any other professional franchise. The Dodgers are the Dodgers, they aren't going anywhere. The Rockies and the city of Denver in general have done a great job settling into the city and provide one of the league's most enjoyable gameday experiences. They stay.
What we have now is a whole new and exciting league, complete with teams full of quality players in cities where fans truly appreciate the game.
Here's what it would look like:
AL East: Yankees, Red Sox, Orioles, Tigers, Pirates
AL West: Twins, Rangers, Angels, Mariners, Padres
NL East: Braves, Mets, Phillies, Reds, Brewers
NL West: Cubs, Cardinals, Dodgers, Giants, Rockies
In a perfect world, we'd come to our senses and realize that baseball needs to contract, not expend, in order to save the game and maximize fan enjoyment. I know, however, it's all just a pipe dream, and I'm stuck with long hot summers waiting for football season to start, passing the time with a Royals vs. Indians game.
I guess I could always pass the time by clearing out my inbox to make room for the hate mail.
Follow me on Twitter @JPScott78