15 Questions We Would Love to Ask Jose Canseco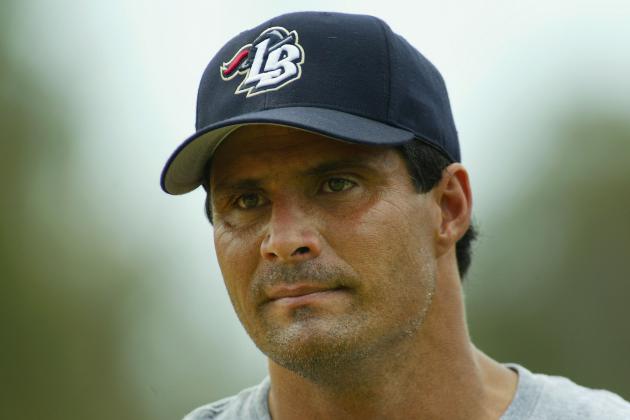 Christian Petersen/Getty Images

Jose Canseco is one of the most enigmatic figures in baseball history, and that's why he maintains so popular today despite his obvious mental imbalance.
For the past year or so, I've referred to him as the Charlie Sheen of baseball. Canseco says what he wants and doesn't care about any potential consequences.
That said, an interview with the man would be a treat.
Let's play mock interview and look at 15 questions that would be ideal to ask Canseco.
Begin Slideshow

»
You know, because despite getting clowned by Hong Man Choi, you didn't look that bad in the ring.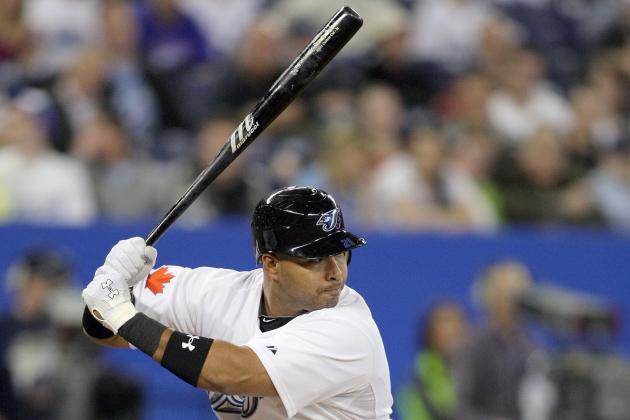 Dave Sandford/Getty Images

I only ask this because you, Mr. Canseco, seem to be the only one who cares about Mr. Ruiz's near-dead career.
Christian Petersen/Getty Images


photo courtesy of twitter.com/josecanseco
There seem to be a lot of them. Care to go into detail?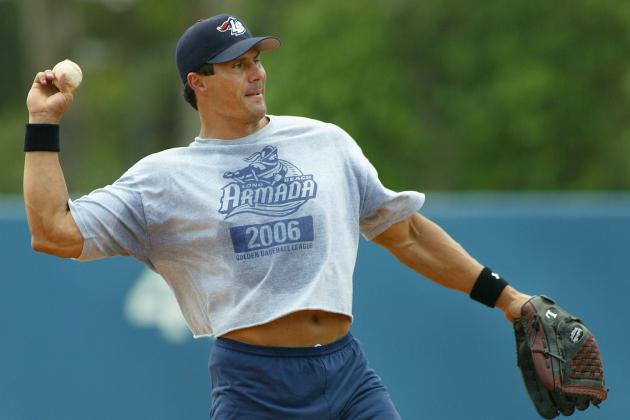 Christian Petersen/Getty Images

Your Twitter is rampant with tweets of you talking yourself up. Are you trying to find validation for something?

photo courtesy of twitter.com/josecanseco
Did they do anything besides delete your Twitter account for a day?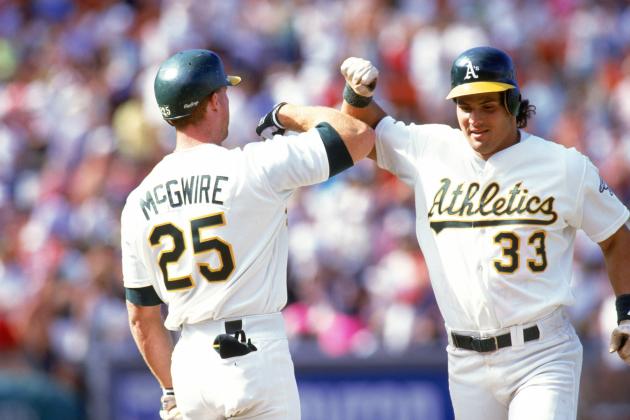 Otto Greule Jr/Getty Images

You and Mark McGwire were teammates for years. Tell us, Jose, who would do better in the majors today?
This was one of the most infamous bloopers in baseball history, and we must know, Jose...did it hurt?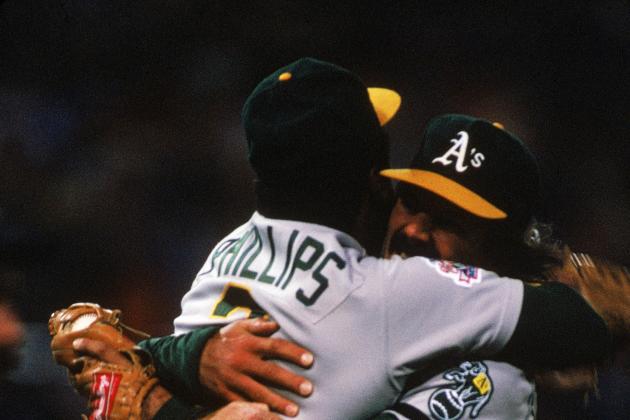 Otto Greule Jr/Getty Images

All joking aside for a second, Jose, here's a serious question. You were part of an Oakland Athletics squad that saw three straight World Series appearances from 1988-1990. How amazing was that part of your career?
Getty Images/Getty Images

Seriously, Jose. In your sole pitching appearance for the Texas Rangers in 1993, you gave up three earned runs and issued three walks. Was the Tommy John surgery worth it?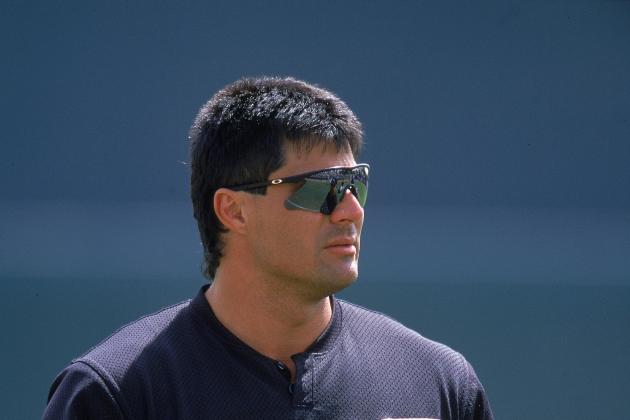 Ezra Shaw/Getty Images

In a 17-year career, you spent time with seven different teams: the Oakland A's, Texas Rangers, Boston Red Sox, Toronto Blue Jays, Tampa Bay Devil Rays, New York Yankees and Chicago White Sox.
Out of all those teams, with which one did you enjoy your time the most?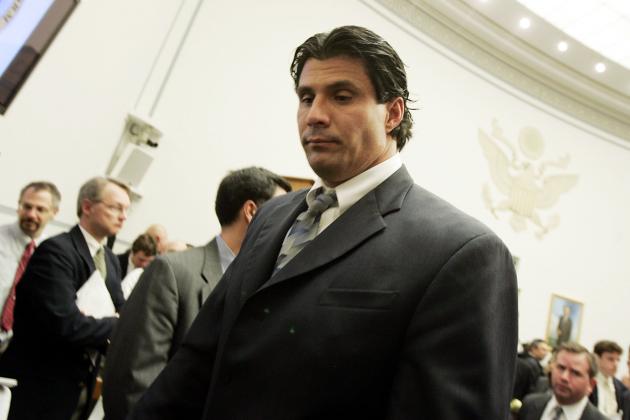 Mark Wilson/Getty Images

As we all know, your book kind of set the tone for steroid testing in the game today. But you basically threw several players under the bus in writing it.
That said, why did you do it?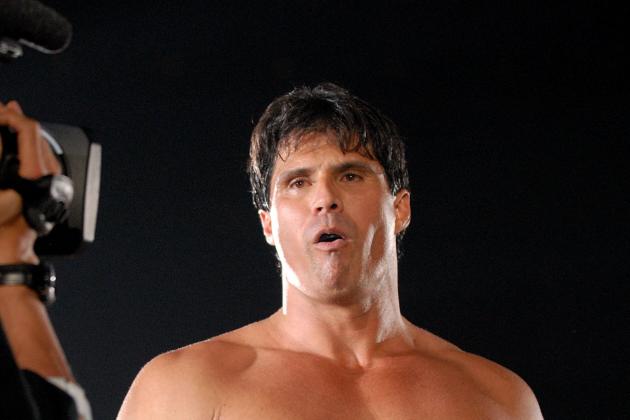 Getty Images/Getty Images

In 2007, you received just six votes and fell off the ballot. Think the Veterans Committee will show mercy and vote you in eventually?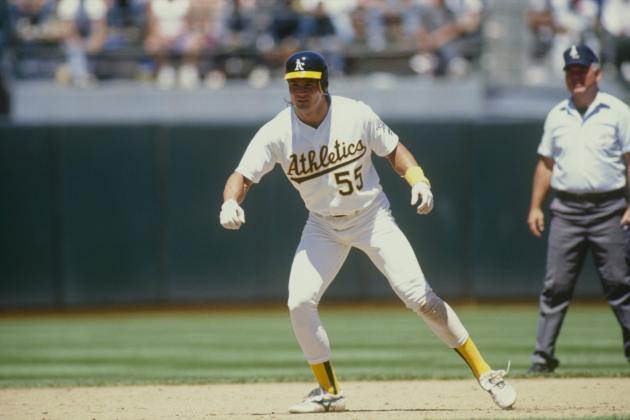 Otto Greule Jr/Getty Images

Your twin brother Ozzie also had a brief stint in the majors. Today, would you be able to beat him in a home run derby?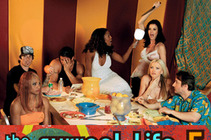 photo courtesy of vh1.com
I remember watching this show religiously at one point, especially the season you were on. Now answer me this: Who's crazier: you or Janice Dickinson?