Netherlands vs. Canada Softball: Start Time, Date, Live Stream, Preview and More
July 2, 2012

Scott Heavey/Getty Images
Canada used a doubleheader sweep on Sunday to earn a place in the bronze-medal game at the 2012 World Cup of Softball. The Canadians will face off with the Netherlands, which secured the third seed with a 3-2 record during group play.
It's a game that pits two teams with contrasting styles against each other. Canada relies on a powerful offense, scoring a tournament-high 32 runs in five games, while the Dutch squad will need solid pitching and defense to claim bronze.
Here's a look at all the important information for Monday's game, followed by a couple players to watch and a prediction for which team will end the tournament on a high note.
Where: America Hall of Fame Complex in Oklahoma City, Okla.
When: Monday, July 2 at 5 p.m. ET
Live Stream: asa.sportzcast.tv
Live Stats: PointStreak.com
Players to Watch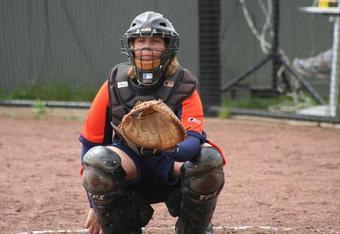 Karin Tuk (Netherlands)
After a strong start to the event with five hits and a home run in the first two games, Tuk has cooled off and even found herself on the bench in the group stage finale. She is still one of the team's top power threats and should return to the lineup on Monday.
The Netherlands has scored just 19 runs so far, 10 less than any of the other top four teams. Tuk is still hitting .357 with four runs batted in, and perhaps the day off will allow her to get back on track at the plate against Canada.
In the first game between the two teams, the Dutch won a 7-6 thriller. They will once again need to generate offense to outlast Canada, and Tuk will be the key.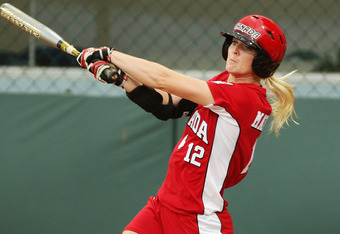 Mark Dadswell/Getty Images
Melanie Matthews (Canada)
Matthews has led the charge offensively for Canada. Through five games, she's hitting .412 with three home runs and seven runs batted in. All three of those numbers are ranked in the top five for the tournament, making her one of the most feared hitters.
The left fielder will have plenty of pressure on her shoulders to make sure the Canadian offense generates some runs against the tough Dutch pitching staff. It should be a terrific battle to say the least. On a big stage, as well.
It will be interesting to see where Matthews hits in the order. She has bounced around the lineup a little bit, but putting her in the cleanup spot seems like the best option.
Prediction: Canada 4, Netherlands 3
Just like the first game, this one should be close. The overall difference between the two sides is minimal, and it will ultimately come down to which side has a performance on Monday: Canada's hitters or the Netherlands' pitchers.
The Canadians should have gained plenty of momentum from their two wins on Sunday. Since the Dutch are coming off a shutout loss, look for Canada to use that momentum to its advantage en route to winning the bronze medal.