Ohio State Football Recruiting: Positions of Strength in Buckeyes' 2013 Class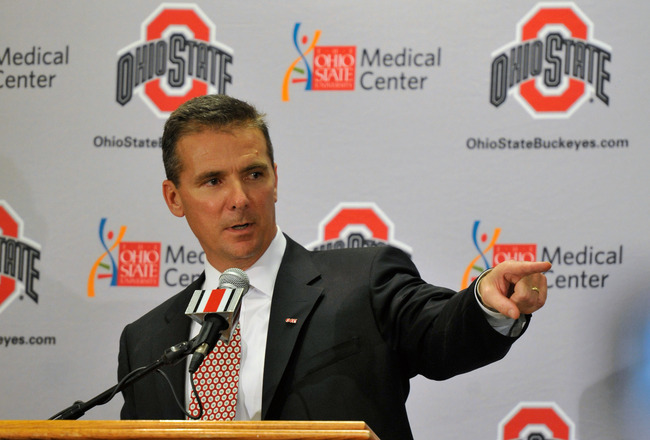 Jamie Sabau/Getty Images
Working with limited scholarships and a relatively unknown playing style, Urban Meyer has already put together the beginnings of a fantastic recruiting class at Ohio State.
As of July 1, he has 14 commits and one of the best average star ratings through most recruiting services, which matters when working with limited openings.
He has commits for almost every position on the field, but which positions are the strongest in the class?
Here is a look at the greatest areas of strength in Meyer's 2013 class.
Defensive Line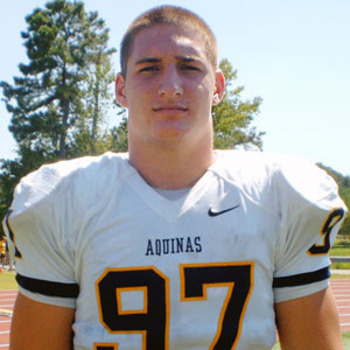 Clearly, Urban Meyer learned in his time in the SEC that a dominant defensive line can elevate a defense to another level.
He did a great job of bringing in great prospects in 2012, led by Noah Spence and Adolphus Washington. This trend shows no signs of letting up in 2013.
Leading the way is stud DE Joey Bosa out of Florida powerhouse St. Thomas Aquinas, who has an unstoppable motor to go with great athleticism—John Simon, anyone?
OSU also added some power in the middle by scooping up DT Michael Hill, Rivals.com's top player from South Carolina. Hill is an explosive tackle with great quickness and the ability to create havoc inside.
Tracy Sprinkle and Billy Price are both Ohio products that have value in the interior of the lines as well, although Price could possibly move to the offensive line depending on needs.
Offensive Playmakers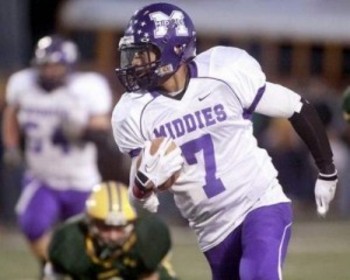 Meyer's stellar 2012 recruiting class was missing one key ingredient: explosive offensive players that can turn small plays into much bigger ones.
It took until January 31 of this year—three days before 2012 national signing day—for Ohio State to land Jalin Marshall out of in-state Middletown. Marshall is almost a clone of Percy Harvin in terms of speed, elusiveness and explosiveness with the ball in his hands.
His only trick is to learn how to transition from the QB position to being either a back or a wideout.
RB Ezekiel Elliott, a pure burner, brings a speed element to the running back position which is full of mostly power backs.
Meyer also landed TE Marcus Baugh out of California, who is a magnificent mismatch from the position because of his speed and size combination. He can replace Jake Stoneburner and be a big player from the TE position.
Secondary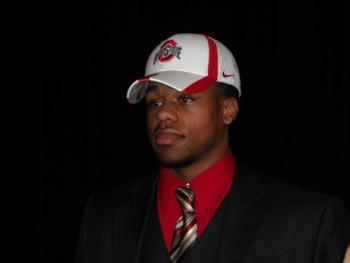 Meyer's first commit for the 2013 class came from a state championship team, reeling in Trotwood Madison corner Cameron Burrows.
Burrows is a very physical corner who has drawn comparisons to Nnamdi Asomugha with his size and speed. He has good ball skills as well due to his time playing as a receiver.
Later on in the spring, top corner Eli Woodard jumped on board as well. Woodard also had an offer from Alabama and is a little similar in build to Burrows.
Underrated safety Jayme Thompson came to OSU after decommitting from West Virginia, and Darron Lee from New Albany shined brightly in prospect camps, earning an offer he desperately wanted.
Lee performed neck-and-neck with blue-chip safety Vonn Bell from Georgia, who Ohio State is high on as well.
Quarterback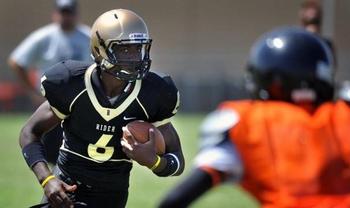 Ohio State needs to groom a quarterback adequate of replacing Braxton Miller even though he will only be a junior in 2013.
They found their next signal-caller by reaching into Texas and getting J.T. Barrett, who is almost a clone of Braxton Miller.
Barrett is an Elite 11 QB prospect who is just as dangerous throwing the football as he is running it, showcasing the dual-threat abilities Meyer and offensive coordinator Tom Herman want in their QB.
He will likely redshirt his freshman year to get a little stronger, but Barrett seems to have the ability to be as good as Miller. Barrett can throw the ball accurately to many parts of the field, but will, like most young QBs, learn to make throws at all levels of the field.
What Needs to Be Filled?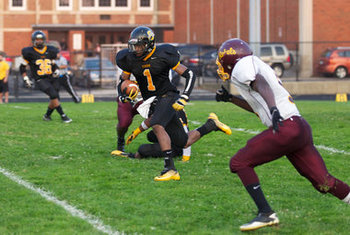 Cleveland Heights (OH) WR Shelton Gibson
With only a handful of spots left in this class, Ohio State still has a few needs left to fill.
Even though they recruited several linebackers in the 2012 class, including Camren Williams and David Perkins, Meyer should still be looking for at least one more LB in this class.
They are in on a few LBs even though they lost Jaylon Smith to Notre Dame. The amount of LBs taken in last year's class may be a little disenchanting to other prospects, and even though Darron Lee could potentially convert from safety to linebacker, one more can only help.
The WR position is also a huge question mark. Shelton Gibson is the most likely to commit to Ohio State, but he will need to improve his grades before coming to Columbus (h/t elevenwarriors.com). The Buckeyes are still in heavily for James Quick, Devon Allen and working to climb back into the Robert Foster race (h/t ESPN.com).
OSU may have five to six spots left to fill, but they have lots of time in a fluid recruiting world to put the finishing touches on what is already a great class.
Follow me on Twitter @bielik_tim for the latest college football news and updates.
Keep Reading

Ohio State Football: Like this team?