NBA Rumors: Ranking Steve Nash's Best Potential Destinations
July 2, 2012
Christian Petersen/Getty Images
It's not every year that a basketball legend decides to switch teams, but it's beginning to look like Steve Nash will do just that this offseason.
The 38-year-old point guard recently told ESPN's Marc Stein that leaving the Phoenix Suns is a real possibility, and Stein's sources listed the Toronto Raptors, Dallas Mavericks, Brooklyn Nets and New York Knicks as the most likely candidates to lure him away from the desert.
The Raptors have already reportedly offered him a three-year, $36 million deal, according to Stein, which is likely the most lucrative offer he will receive this summer. However, while returning to his native Canada would be nice (and more money is always desirable), the Raptors certainly wouldn't be the best situation for Nash basketball-wise.
If Nash wants to have as much success as possible on the court, he will choose one of the following destinations.
1. New York Knicks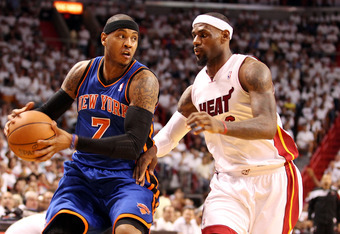 Marc Serota/Getty Images
If Nash signs in New York, the Knicks will immediately join the Miami Heat and Chicago Bulls atop the Eastern Conference.
The Knicks almost have every piece that a true title contender needs. They have an elite interior defender (Tyson Chandler), an elite perimeter defender (Iman Shumpert), a knockdown three-point shooter (Steve Novak) and two of the best scorers in the game (Carmelo Anthony and Amar'e Stoudemire).
All they need now is another outside shooter and a guy who isn't allergic to passing. Nash, who has shot 42.8 percent on threes for his career and is fifth all-time with 9,916 assists, would solve both problems.
He also lives in New York during the offseason, which may give the Knicks an edge.
2. Dallas Mavericks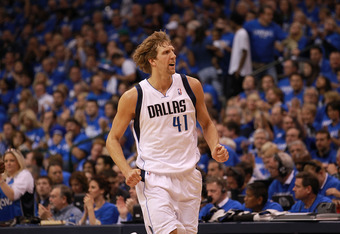 Ronald Martinez/Getty Images
It's no secret that the Mavericks are pursuing Deron Williams, but if they whiff on this year's top free agent, Nash would be one hell of a consolation prize.
Nash has already had one successful stint in Dallas, and with Dirk Nowitzki still playing like one of the most dominant scorers in the game, the Mavs would have a strong shot of coming out of the Western Conference next season.
Nash and Nowitzki would form one of the most dynamic offensive duos in the league, and although they'd get murdered on defense, they would unquestionably be one of the most fun teams in the league. 
As a neutral observer, I hope Nash lands in Dallas. That way, we can be treated to pick-and-pop clinics on a nightly basis.
3. Brooklyn Nets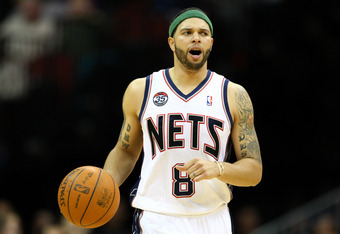 Chris Chambers/Getty Images
Another intriguing option, the Nets have several assets that should be enticing to Nash.
Their new arena is absolutely gorgeous, they have some solid young players in MarShon Brooks and Brook Lopez and they just agreed to a deal with Gerald Wallace. Furthermore, they have a crazy Russian billionaire owner who will pay any price to build a successful team.
Add in the fact that Dwight Howard recently requested a trade to Brooklyn, and the Nets look like a promising option.
If Deron Williams leaves, Nash would be the perfect replacement. If Williams stays, the two are talented enough to play off one another. Either way, Nash and the Nets would be a great fit.