NBA Draft Results: The Cleveland Cavaliers Set Themselves Back with Bad Picks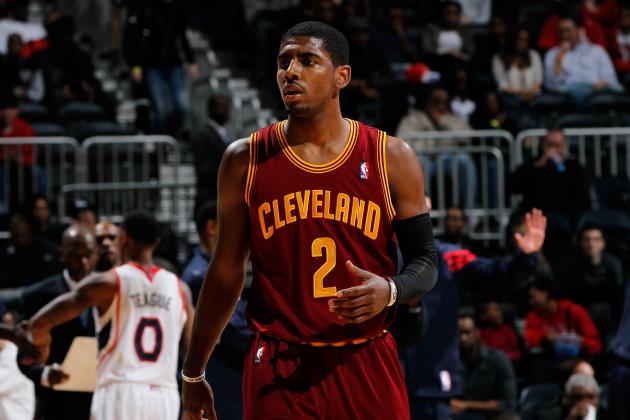 Kevin C. Cox/Getty Images
Kyrie Irving
The Cleveland Cavaliers were bold and aggressive at the 2012 NBA draft, but their disappointing results will cost the team for years to come.
Going into draft night, the Cavs and GM Chris Grant had a roster with plenty of holes to fill. Grant had the future of the franchise in Kyrie Irving at point guard. Anderson Varejao is under contract for at least two more seasons. Yet outside of an unproven Tristan Thompson, the Cavaliers have little to be excited about.
With openings at both wing positions and at center, Cleveland filled multiple spots by selecting Dion Waiters and Tyler Zeller. However, these picks placed present need over future upside. For a team deep in the throes of rebuilding, this is an incredibly detrimental draft strategy.
Let's take a look at where the Cavaliers went wrong at the draft and how it will affect the team down the line.
Begin Slideshow

»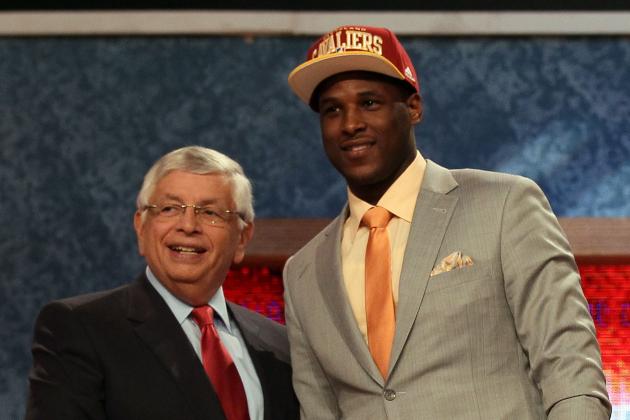 Elsa/Getty Images

The Cavaliers wanted to pair Irving with a scorer at shooting guard, but Dion Waiters was not worth the fourth pick overall.
At 6'4", 221 pounds, Waiters' bulk will cause matchup problems in the NBA. Playing the James Harden role off the bench for Syracuse, Waiters drove to the paint at will, using his strength and control to bounce off defenders. While his size also makes him a plus-defender, it inhibits his quickness, making it difficult for him to create his own shot.
Unfortunately for Waiters and the Cavs, the holes in his game will be difficult to fix. In order to complement Irving, a great slasher in his own right, Waiters will have to develop some quickness. Otherwise, opposing defenses will be able to key on Irving, knowing Cleveland's shooting guard can only drive or spot up.
But if Waiters dropped weight to increase his foot speed, it could impact his defense and especially his driving ability. With his current skill set, he has a high talent floor but a low ceiling, a combination that will not lift the Cavaliers out of the NBA cellar.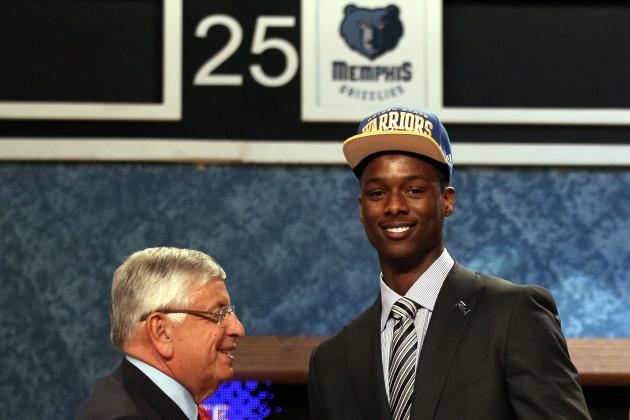 Elsa/Getty Images
Harrison Barnes
If Grant wanted to add a dynamic scorer to the roster, Harrison Barnes was right there for the taking.
The small forward out of UNC excels in Waiters' main area of weakness: creating his own shot. Even with a 6'8" frame, Barnes had the best three-quarter court sprint and standing vertical at the NBA combine, according to the News & Record. Using his strong ball-handling skills in tandem with his superior athleticism, Barnes has scoring ability unparalleled in the 2012 draft class.
Looking at the Cavaliers roster, the only thing that stood between Grant and Barnes was Tristan Thompson. Cleveland selected Thompson with the fourth pick of the 2011 draft with the hope he would develop into a post-scoring option at small forward.
However, Thompson did not inspire confidence in his first season in Cleveland. Not only is Barnes a better player than Thompson in the short and long term, but the two could even play together if Thompson moved to power forward.
In picking Waiters over Barnes, Grant chose the best shooting guard on the board, but he passed up the best player for the team.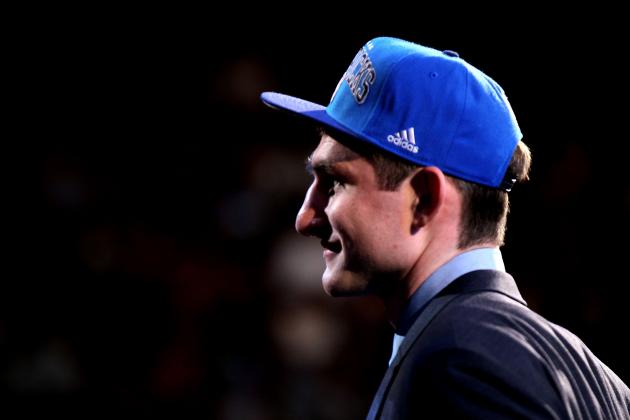 Elsa/Getty Images

When the Cavaliers traded for the rights to Tyler Zeller, they picked up a capable center with extremely limited upside.
After four years at North Carolina, Zeller has developed a well-rounded game at center. The true seven-footer has soft touch around the basket and can extend the defense with a solid mid-range jumper. On defense, Zeller makes up for his lack of bulk with solid instincts, and he is unmatched in his ability to run the court in transition.
If the rap on Waiters is that he has a low ceiling, Zeller has likely already reached his. He does not have the athleticism to make a defensive impact in the NBA, and he will likely be overwhelmed by stronger centers on the offensive end.
At his best, perhaps Zeller could get by as an NBA center. More likely, however, he will find a place in the NBA coming off the bench.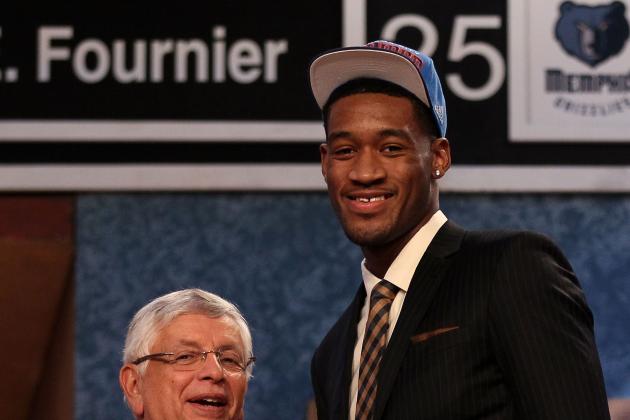 Elsa/Getty Images
Perry Jones III
To acquire Zeller, Cleveland gave up the 24th, 33rd, and 34th picks, a confounding decision for a team in need of multiple pieces.
If Grant was looking to strengthen his team's postplay, there would have been plenty of options available with the 24th pick. He could have picked Festus Ezeli, a sturdy center out of Vanderbilt who would have fared better than Zeller on the defensive end. The difference between Zeller and Ezeli could not have been worth three draft picks.
Another option would have been Perry Jones III. On draft night, his injury history overshadowed his potential as a versatile power forward at the next level. As the 24th pick, the Baylor product would have provided more reward than risk for the Cavaliers, who needed talent regardless of position.
There were still opportunities to find talent in the second round of this deep draft. Quincy Miller and Orlando Johnson were high-upside options available at the 33rd pick, as were safe but talented prospects in Draymond Green and Bernard James.
Even if Zeller pans out as a pro, the skill available in this draft did not justify giving up three draft picks to get him.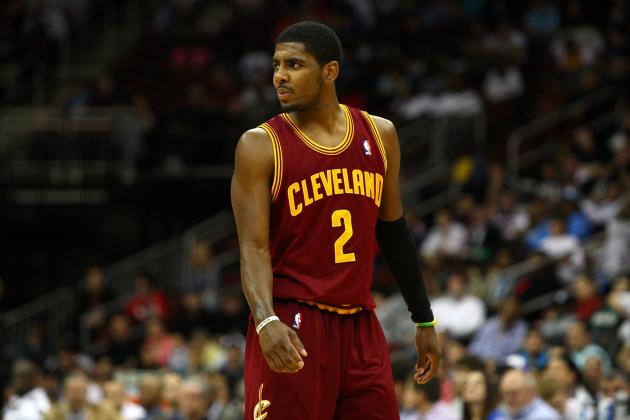 Chris Chambers/Getty Images

Waiters and Zeller fill two holes for Cleveland in the upcoming season, but they will not do very much to help the Cavaliers in the long run.
According to HoopsHype, the only Cavs under contract after next season are Irving, Varejao, Thompson, Waiters, and Zeller. Irving should develop into one of the better point guards in the league by the 2013-2014 season. However, the four starters around him should be no better than role players on a playoff contender.
Even if Grant had selected Barnes and held onto the Cavs' other picks, there would still be work to do to put the Cavaliers back in the playoff picture. Cleveland had a chance to take a strong step forward in the 2012 draft. Instead, the Cavaliers sacrificed their future for the present, a decision they will surely regret for years to come.