Florida Football: 3 Top Recruits Dealing with Academic Issues
July 1, 2012

The date for all incoming freshmen has passed, and Florida has 20 players on campus. 
The problem with that is Florida signed 23 players to the class of 2012. 
Jonathan Bullard, Dante Fowler Jr. and Dante Phillips have yet to report to campus as I write this on Sunday, July 1.
Bullard was rated as the top DE in the country by Rivals and was expected to contend for playing time right away. Fowler was a candidate to fill in for injured BUCK linebacker Ronald Powell and Phillips could have worked his way into the rotation and received significant playing time as a freshman. 
Will Muschamp created headlines last season when he called his team out for being "soft"—specifically the offensive and defensive lines. The coaching staff went to great lengths to toughen up both lines and to add numbers to what had become depleted units due to injury. Of the Gators' 23 recruits, eight were defensive linemen. Of those eight, none were more prized than Bullard and Fowler. 
While there is not much information out about what is keeping Phillips from reporting to school, we do know what the hold up is for Bullard and Fowler. 
Jonathan Bullard
Bullard did not report on June 26 with the rest of the class of '12, apparently due to some late paperwork. The Gainesville Sun cites a "source close to the situation" saying that Bullard has completed everything on his end but that the paperwork was turned in late and is waiting for the green light from the NCAA Clearinghouse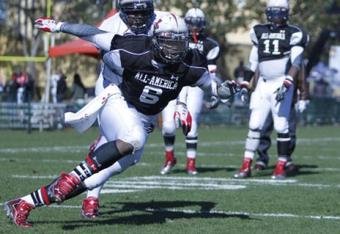 All signs point to Bullard reporting Monday, July, 2 barring any further set backs. 
Dante Fowler Jr. 
Like Bullard, Fowler is claiming that it was an error committed by a teacher that caused his late arrival. The Sun reported that Fowler needed to complete an online summer course with an "A" grade in order to gain eligibility. According to Fowler, he met the required grade but due to an omission from his teacher the grade was never turned in. 
Fowler's father took to Rivals message board and said his son would be on campus in Gainesville on Monday. 
Dante Phillips
Phillips is the wild card out of the three. Phillips could not be reached for comment by The Sun, and the university has declined to comment on any of the players until Monday at the earliest. 
Both Bullard and Fowler seem to be suffering from clerical errors out of their control. Both situations should be sorted out by the end of the week, at the latest. 
I'll keep posting updates to the article as more information breaks on the status of all three players throughout the day and week.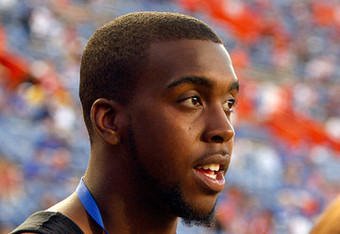 *Update* 7/2/12 11:27 AM
Robbie Andreu, the Gainesville Sun beat reporter for college football, sent out a series of tweets detailing a conversation he had with Dante Phillip's father. 
Apparently Phillips has been cleared by the NCAA Clearinghouse but denied admission by the University of Florida. Phillips father told Andreu that his son is appealing the decision but that he feels it is a "long shot" the university will let his son enroll. 
*Update* 7/2/12 1:30 PM
As reported before, DT signee Dante Phillips has been denied admission to the University of Florida.
Apparently the bridge has been burnt and Phillips will not pursue a career at Florida. Phillips showed interest in the University of Miami late in the recruiting cycle and he told Rivals.com writer Bryan Holt that both Miami and Ole Miss said they can get him into school. 
Derek Tyson of ESPN reported that news could come as soon as today about the academic standing of Bullard and Fowler. Both are expected to be cleared and should begin class and workouts this week. 
*Update* 
Dante Fowler has been accepted by the university and will be allowed to begin classes and workouts this week. 
There is still no news about Bullard but the deadline to register for Summer B is 11:59 tonight so we should know his status by tomorrow.