7 WWE Feuds That Would Be Better Than Sheamus vs. Alberto Del Rio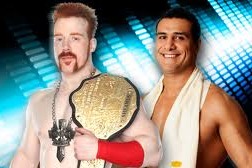 Via: wwehunks.com
Months ago when he returned to the WWE, Alberto Del Rio won a match over Sheamus that granted him a one-on-one World Heavyweight Championship match in the future.
Although Del Rio has received two World Title shots since that time (a Fatal 4 Way at Over the Limit and a Triple Threat Match on SmackDown last night), he has yet to get his one on one match with Sheamus for the belt.
Del Rio was booked into that match at No Way Out, but he had to be pulled just a week before the PPV because of an injury, and was replaced by Dolph Ziggler.
However with ADR back to full health and Dolph Ziggler taking the pin last night, it seems as though it is finally set up for Sheamus to defend the World Heavyweight Championship against Alberto Del Rio at Money in the Bank.
So two former WWE Championships feuding over the second most prestigious belt in the company? Sounds like a pretty solid main event for the blue brand on paper.
However these two have shown almost zero chemistry in their mini feuds over the past three months.
Del Rio's character is running thin and has almost no heat with the fans, and Sheamus needs to keep up his quality feuds with top-notch opponents to remain one of the company's brightest young stars.
Although this feud seems inevitable at this point, here are seven feuds that would be better for both men going into Money in the Bank and the rest of the summer.
Begin Slideshow

»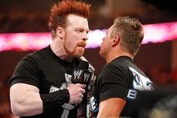 Via: catchfan.com
With The Miz finished up with filming The Marine 3, many suspect he may return to be entered into the WWE Championship Money in the Bank match since he is one of few men on the roster who qualifies, being a former champion.
However, Miz's career would get an even bigger boost if instead he returned to feud with Sheamus for the World Title.
Miz desperately needs a change of scenery, and inserting him to a feud with Sheamus could have a lot of poetential. I could see the two of them having some great promos with each other leading up to the match at MITB.
Eventually, I believe Miz will turn face, and it could be then when he finally returns to the top of the company. However, he still has enough leverage in his heel character to get a very good one- or two-month feud with Sheamus on SmackDown.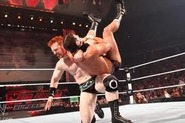 Just a few months ago, it seemed like only a matter of time before Cody Rhodes entered into the main event and feuded for the World Heavyweight Championship.
Since that time however, Rhodes lost his Intercontinental Championship to Christian after a much less memorable second reign, and since then, has lost much of his momentum.
Rhodes even missed out on a spot in the Money in the Bank match when he lost a tag match on SmackDown last night; however, it seems likely he will eventually find his way into the match.
Many believe if he does secure a spot, Rhodes will eventually go on to become the SmackDown Money in the Bank winner, but why not skip the middle man and enter Rhodes into a feud with Sheamus right now?
Cody Rhodes is obviously ready for the main event. He is an excellent in ring performer, and is great on the mic.
Instead of making the fans suffer through Sheamus vs. Alberto Del Rio, a Sheamus vs. Rhodes World Title feud would be exactly what the fans want to see.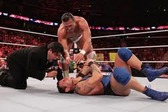 Via: WWE.com
This article isn't all about Sheamus.
Although I don't believe Alberto Del Rio should be feuding for the World Title, a spot in the midcard against the United States Champion Santino Marella would be a great place for him.
Del Rio would be a very serviceable United States Champion, certainly a better one than Santino has been, so having them feud over the belt at Money in the Bank or beyond would make perfect sense.
Marella has had a fair reign as champion and it's absolutely time for him to lose the title. His momentum for the Elimination Chamber is gone and once again he is being seen for what he is, a total comedic character.
This feud already has legs to it, as Marella was feuding with Del Rio's personal ring announcer Ricardo Rodriguez when Del Rio was injured.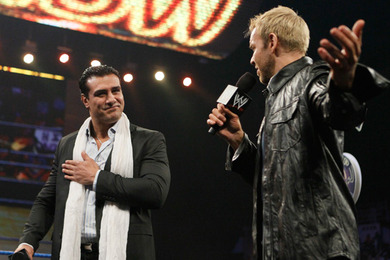 Via: elwrestlingexterno.net
Similar to Del Rio feuding with Santino Marella for the United States Championship, he could also enter into a rivalry with Christian for the Intercontinental title.
I actually predict this feud will eventually happen after Sheamus and ADR are done, since Christian has few serious contenders for his championship, and Del Rio will need somewhere to go after he is unsuccessful in defeating Sheamus.
These two have a history as well. In early 2011, they feuded over the World Heavyweight Championship after Edge retired. While some may not want to see them feud again since it already happened, I think with the new prize of the Intercontinental Championship on the line, enough time has passed where the two could still have an entertaining feud.
Christian can make just about anybody look good in the ring, and Del Rio is also a great in-ring wrestler, so these two would without a doubt put on some fantastic one on one contests.
Plus, having two former World Champions feuding over the IC title would help continue to bring back the prestige of the belt, after it has faded over the last several years.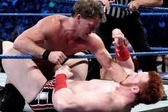 Via: WWE.com
Before the rules of the WWE Championship Money in the Bank match were announced, many people believed (including myself) that upon his return from suspension, Chris Jericho would feud with Sheamus on SmackDown for the World Heavyweight Championship.
While it's obvious that this will not happen now that Jericho is one of the former champions in the Raw MITB match, this feud would have been fantastic.
Jericho has been unsuccessfully chasing the WWE and World titles since he returned to the company in January, but I believe one way or another he will get a reign as either WWE or World Champion before he leaves once again.
One way to get him that reign could be by having him win the MITB match, but he also could enter into a feud with Sheamus, which would be sure to blow away anything that the Great White and Del Rio will pull off.
Jericho's accomplishments are unmatched and his brilliant promo work would mesh well with Sheamus' character.
Plus, these two showed great in ring chemistry back in the Royal Rumble when they were the final two participants.
If Jericho doesn't win the MITB match, I hope this feud happens for the World Title at SummerSlam.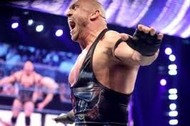 The WWE has serious potential with Ryback, but if they don't have him stop squashing jobbers soon, they are going to absolutely kill his momentum.
Ryback needs to enter into a feud with a real WWE superstar, and what better way to show him as a serious threat than by having him feud with former WWE Champion Alberto Del Rio?
No one knows for sure how great Ryback can be in the ring, but based on what he has shown against jobbers and his time as Skip Sheffield, he has a pretty great move-set for a man his size.
I can easily see Del Rio attacking one of his opponents post match when Ryback makes the save and begins a feud between the two.
Del Rio would play the role of arrogant but cowardly heel that he has played since coming to the company, and Ryback would prove that there is no one on the roster who can stop him, thus beginning his inevitable push to the top of the blue brand.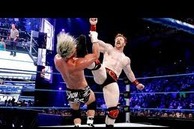 Via: videomotion-tv.net
There is so much potential in this feud.
Dolph Ziggler and Sheamus put on an awesome match at No Way Out for the World Heavyweight Championship and another great one on Raw this week.
Although it was obvious Sheamus would retain the title at NWO since the feud had so little time to set up, I was optimistic that it would continue.
To an extent it has, but it has hardly seemed like an even fight.
Sheamus beat Ziggler on Raw this week and pinned him in the Triple Threat match on SmackDown, making it clear that Ziggler would not be continuing his pursuit of the World Heavyweight Championship, at least not right now.
Ziggler could very well move on to the MITB match and win it, but it is clear that his time to rise to the top is now, and it's a shame the WWE is moving him back down the ladder.
Hopefully in the near future, Ziggler will have an opportunity to show over a longer period of time that he can build up a feud with Sheamus and eventually take the World Championship.