Nebraska Football: 5 Changes on Offense You'll See in 2012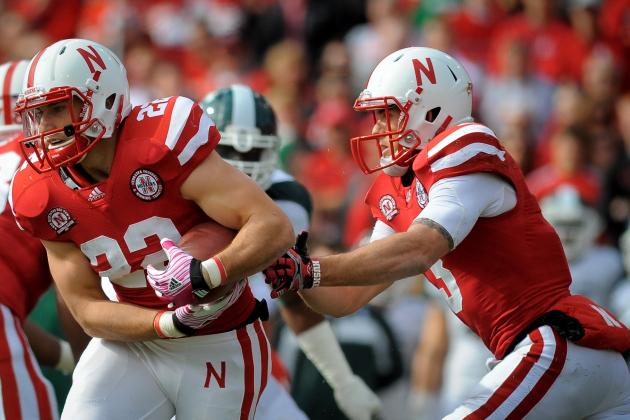 Eric Francis/Getty Images

Remember the days when Nebraska's offense was predictable? Boring, stodgy and overpowering, under Tom Osborne, you knew what you were going to get from NU on offense.
Well, it's been a while since we've seen those days in Lincoln. But as Nebraska goes through its ongoing identity crisis on offense, second-year coordinator Tim Beck will have an entire offseason to help Nebraska decide what it's going to be.
Here are a few things to look for in 2012 as that evolution continues.
Begin Slideshow

»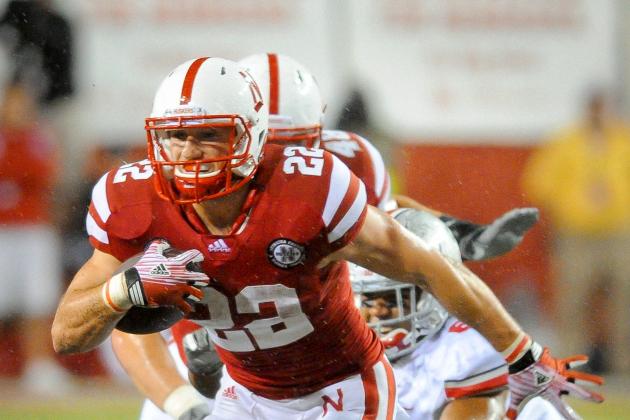 Eric Francis/Getty Images

In 2011, Rex Burkhead had 283 carries, for an average of over 21 carries per game.
While he held up admirably, that amount of work for any running back is playing with fire. Nebraska offensive coordinator Tim Beck recognizes the problem and has vowed to lessen Burkhead's load for 2012.
Don't be mistaken, Burkhead will be the focal point for Nebraska's offense next year. But there's a difference between being the focal point of the offense and being the offense.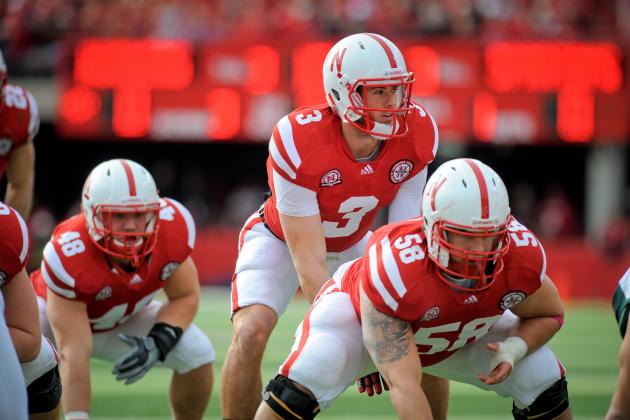 Eric Francis/Getty Images

The I-Formation had been a staple of Nebraska's offense for decades under Tom Osborne. With the coming of Bill Callahan and the West Coast offense, the I-Formation fell into disuse.
However, the I started to make a return under Tim Beck in his first year as offensive coordinator, particularly with Rex Burkhead at the fullback position and Ameer Abdullah or Aaron Green at I-back.
Next year, with big backs Mike Marrow and Imani Cross, the I-Formation should be more effective to get Nebraska's best collection of offensive talent on the field.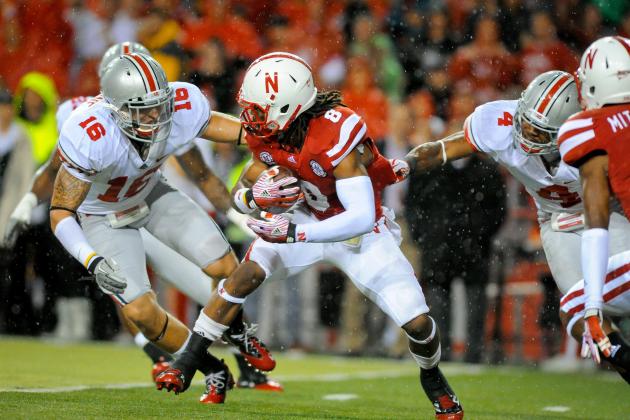 Eric Francis/Getty Images

The pistol was introduced to Nebraska's offense last year as a means to give Taylor Martinez a head start as opposed to being under center but allowing a tailback to set up behind the quarterback and avoid giving away the direction of the play.
While effective, perhaps, the best use of the pistol was in a diamond formation with another running back to the left and right of the quarterback in addition to the tailback.
In describing his offense, Tim Beck has said that his goal is to use his playmakers. Well, the diamond formation is a great option to put more playmakers on the field and threaten the defense.
Look for more of it in 2012.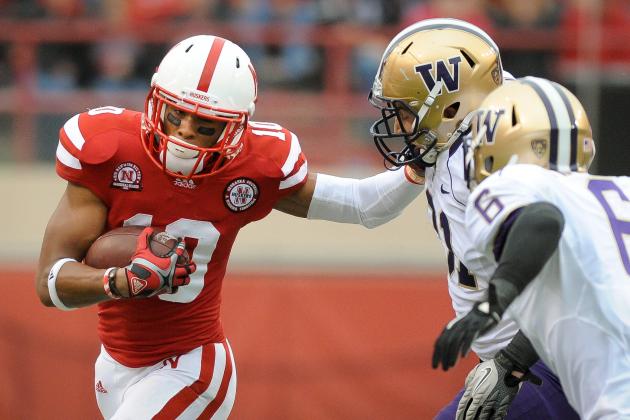 Eric Francis/Getty Images

Of Nebraska's top eight receivers from 2011, only one (Brandon Kinnie) will not return for NU. And Nebraska will be adding at least two serious receiving threats next year in redshirt freshman Taariq Allen and true freshman Jordan Westerkamp.
So look for Taylor Martinez to have a lot more options for passing targets—and for defenses to have a lot more targets to defend—in the coming season.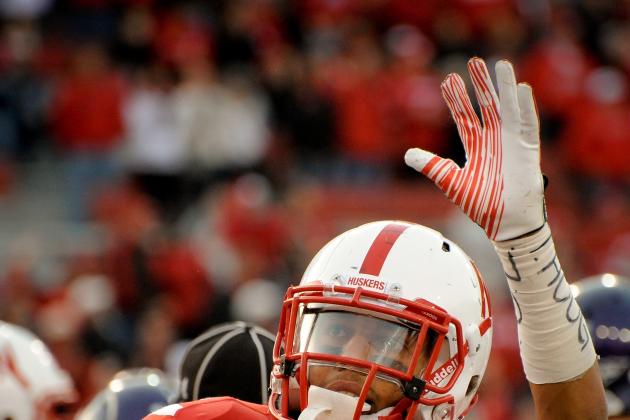 Eric Francis/Getty Images

Quiz time...
Who holds Nebraska's record for longest touchdown run as a freshman? Eric Crouch? Ahman Green? Mike Rozier?
Nope. Kenny Bell. Wide receiver Kenny Bell.
And that's part of Tim Beck's plan for Nebraska's offense. Find ways to get playmakers the ball.
Whether that's Rex Burkhead as a fullback, a double-option from Taylor Martinez to Burkhead to Ameer Abdullah or using speedy wideouts like Bell and Jamal Turner in the running game, Beck intends to get the ball to his playmakers and make things happen.
If you would like to contact Patrick directly to schedule an interview, ask a question or to get his recipe for a killer peach cobbler, send an email to patrickrunge@gmail.com. (DISCLAIMER: Peach cobbler recipe might not be all that killer.)
Or, you could always...Follow @patrickrunge