2012 MLB All-Star Roster: Biggest Snubs Among Starters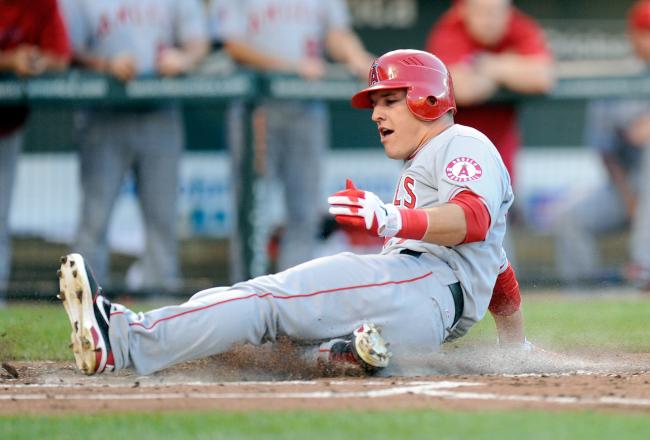 Greg Fiume/Getty Images
Once again, the fans got it wrong.
As long as Major League Baseball continues to let the fans vote for All-Star starters, there are going to be snubs. There's just no way around it.
Some fans vote for the biggest names, regardless of stats. Some fans vote for all home-town guys. Some fans vote for the cutest boys. No matter how the votes are cast, they aren't going to be 100 percent correct.
It's going to happen every year, and 2012 is no different. Let's take a look at the most questionable decisions among the newly-announced starters.
For a look at the complete MLB All Star rosters, check out MLB.com
Note: All following stats come from fangraphs.com
David Wright, 3B, New York Mets
Wait, what?
In just 44 games, All-Star starter Pablo Sandoval is hitting .307 with six home runs and 25 RBI. He has a .366 OBP and .482. Certainly numbers worthy of an All-Star seal—wait, WHAT?!
David Wright has not only played in 30 more games, he has a higher batting average by 48 points, three more home runs and twice as many RBI. His on-base and slugging percentages are also far above Sandoval's.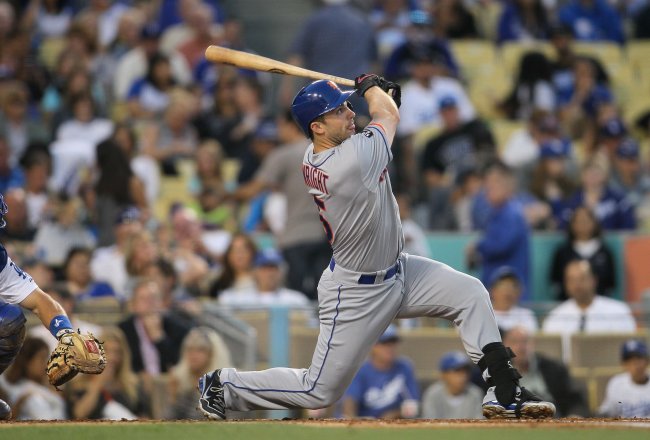 Victor Decolongon/Getty Images
Are new-age numbers more your thing?
OK, Wright has a 171 wRC+, compared to Sandoval's 131. Wright's defense, as evidenced by his 4.1 UZR/150, is much better than Sandoval's (-9.6 UZR/150). Finally, Wright has a WAR of 4.5 and Sandoval has a WAR of 1.1.
Props to San Francisco fans for stepping up the voting, but ugh.
Carlos Ruiz, C, Philadelphia Phillies
I swear I'm not singling out the Giants, but Buster Posey should also be a reserve.
Who most deserves to start at catcher in the NL?
Posey has had a solid season, hitting .296 with 10 home runs and 40 RBI. He's slugging .472 and has a WAR of 2.0.
But what a season Carlos Ruiz is having. In 71 games for the disappointing Phillies, the 33-year-old catcher is hitting .358 with 11 home runs and 43 RBI. His on-base percentage is 60 points higher than Posey's, his slugging percentage is a ridiculous .585 and he has a WAR of 4.0.
Throw in the fact that Ruiz, who is a full-time catcher as opposed to Posey who has to start at first every once in a while, throws out a larger percentage of base-stealers, and this is a no-brainer.
Yadier Molina also deserved consideration here.
Mike Trout, CF, Los Angeles Angels of Anaheim
If Sandoval can get a starting spot with just 44 games played, Trout, who has been one of the best players in the league, should certainly be able to get one with 56.
Especially over Curtis Granderson.
The Grandy Man has been a huge power threat for the Yankees with an amazing 23 home runs in 77 games. That's fine. Make him a reserve and put him in the home-run contest.
His .245 average, career-high strikeout rate and poor fielding (-31.1 UZR/150), however, just aren't quite doing it for me.
Trout, on the other hand, has been nothing short of amazing.
On top of his .336 average, the talented youngster has a better OBP and SLG (!) than Granderson. He's also stolen 22 bases.
Throw in his ridiculous ability to cover ground in center field (22.7 UZR/150), and it's not surprising Trout, who has been a large part in turning around the Angels' season, already has a WAR of 4.0.
This article is
What is the duplicate article?
Why is this article offensive?
Where is this article plagiarized from?
Why is this article poorly edited?