Odds of Every 2012 MLB All-Star Starter Winning the Mid-Summer Classic's MVP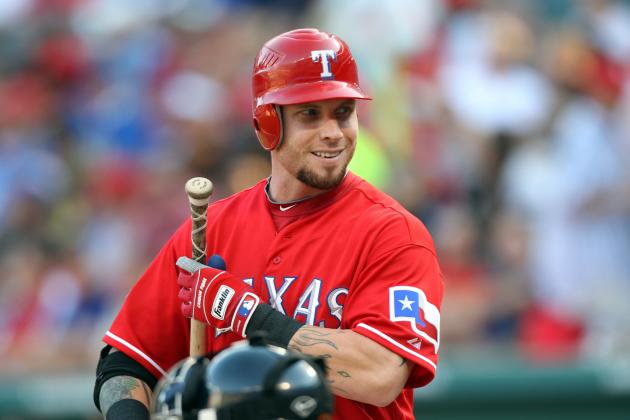 Layne Murdoch/Getty Images

With the All-Star rosters set and exactly one week until the showdown in Kansas City, the thought of who will be this summer's All-Star game MVP is starting to creep into everyone's mind.
With so much talent on the field at once, your guess is as good as mine.
But I took a stab at it anyway.
What I've done is projected the percentage that I believe each player has of winning the MVP for their respective team.
I've split it up between AL and NL because this is the All-Star game—these squads are evenly matched heading into the game, and I feel that each guy has a chance to take home the hardware by the end of the night.
Yes, the award is usually given to the winning squad, and while I think (and hope) that the American League will win, I don't want that to cloud the judgement of my projections.
Let's take a look at what I came up with:
All statistics compiled before the start of games on July 2.
Begin Slideshow

»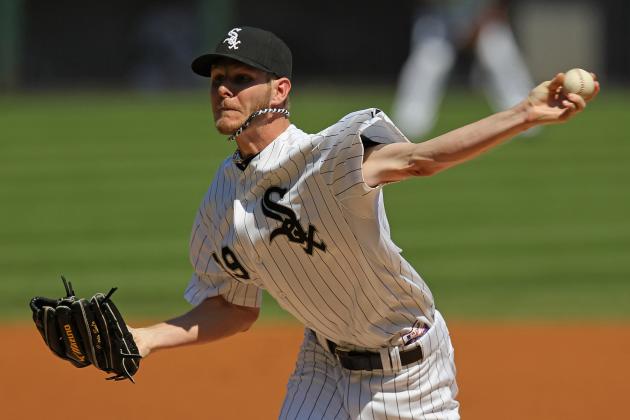 Jonathan Daniel/Getty Images

It's my prediction that Chicago White Sox starter Chris Sale and his ridiculously outstanding numbers—9-2 record, 2.27 ERA, 0.97 WHIP and 94 K's—will be good enough to be named the AL starting pitcher.
With that being said, I think there's a slim chance of Sale taking home MVP honors.
Pitchers rarely win the award—only Pedro Martinez has won it in the past 20 seasons—and the AL has too many other good hurlers who will probably be pitching at more crucial points in the game.
Chance of winning the MVP: 5%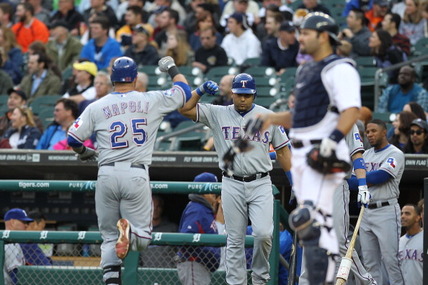 Leon Halip/Getty Images

Sorry, fans of the Texas Rangers, but Mike Napoli doesn't deserve to be starting the All-Star game.
No, that accomplishment should have gone to A.J. Pierzynski, who has better numbers across the board, both offensively and defensively.
Three catchers have won the July MVP award in the past 20 years, but those were names like Mike Piazza, Sandy Alomar Jr. and Brian McCann.
With both Joe Mauer and Matt Wieters expecting playing time behind Napoli, I can't see him winning the MVP award.
Chance of winning the MVP: 6%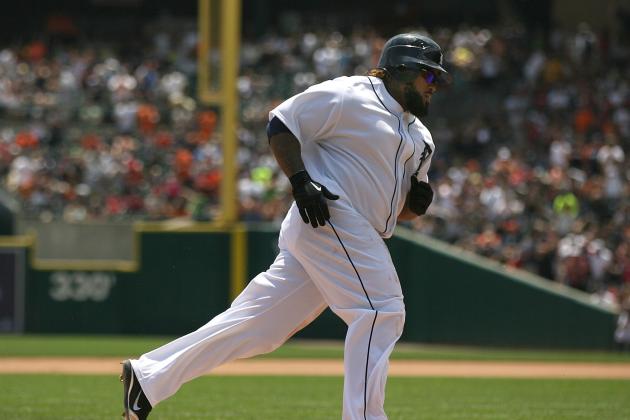 Dave Reginek/Getty Images

Despite hitting 30 fewer points than Paul Konerko, Prince Fielder was voted to start first base at the popularity contest—whoops, I mean All-Star game.
Fielder won the MVP award for the 2011 NL All-Stars because of his three-run homer off of C.J. Wilson in the fourth inning.
Now playing in the AL, Fielder definitely has an edge because he's faced most of these NL pitchers when he was a member of the Brewers.
Given the power that Prince usually displays, I think he has a solid chance of winning the award by the end of the game.
Chance of winning the MVP: 11%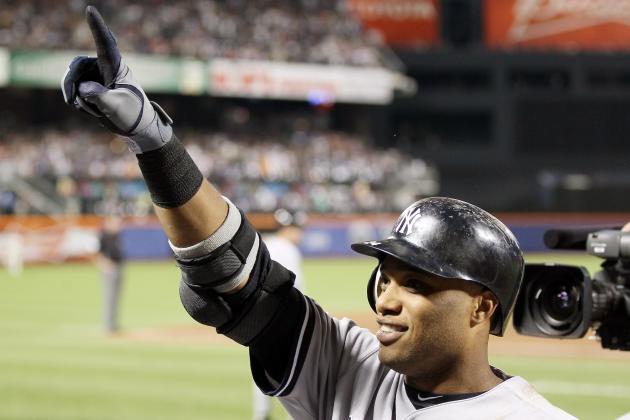 Elsa/Getty Images

I think Robinson Cano has a great chance to win the MVP—not only because of his bat, but also because of his stellar defense in the field.
Cano has been scorching of late, as he's hitting .313 with 20 homers and 47 RBI this season.
He'll have his home run stroke ready for the following night. Though he went 0-2 in last year's All-Star game a night after winning the Home Run Derby, you have to like Cano's chances with the way he's been hitting lately.
I know I do.
Chance of winning the MVP: 13%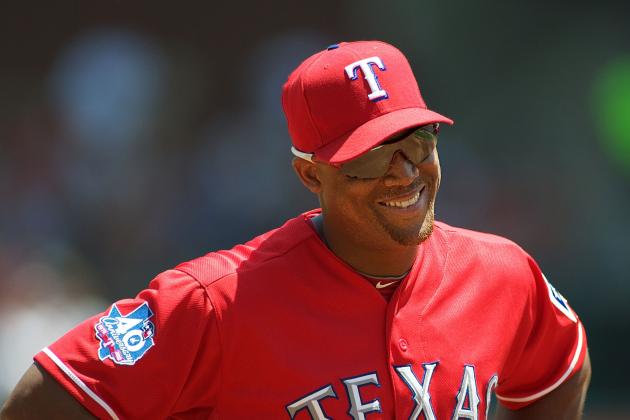 Cooper Neill/Getty Images

Appearing in his third consecutive All-Star game, Adrian Beltre has been one of the most consistent hitters so far this season.
His .323 batting average is good for No. 9 in the MLB, and his 52 RBI aren't too shabby either.
Beltre should see a decent amount of playing time as Miguel Cabrera is the only other third baseman on the AL roster—not that it really matters.
Beltre was 1-2 in 2011's All-Star game, and I think he has a decent chance of winning the award.
Chance of winning the MVP: 9%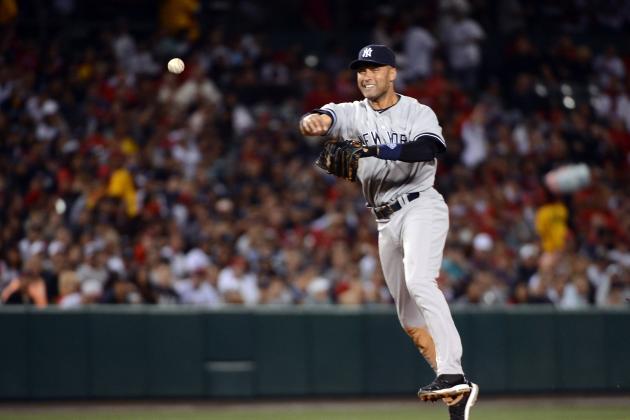 Harry How/Getty Images

He's done it before, and I see no reason why he can't do it again.
Derek Jeter was the MVP of the 2000 All-Star game and is showing that at the age of 38, he's still got it.
His average has sunk from what he was doing in the beginning of the season, but he's still hitting right around .300 and has already hit more home runs this season (seven) than he did all of last year (six).
Since 2000, four shortstops have won the ASG MVP award, with Jeter, Cal Ripken, Miguel Tejada and Michael Young accomplishing the feat.
The 13-time All-Star has a flare for the dramatic and has always been a clutch player. He's used to playing under the bright lights and has a great chance of taking home an MVP award in what could be his last All-Star game.
Chance of winning the MVP: 12%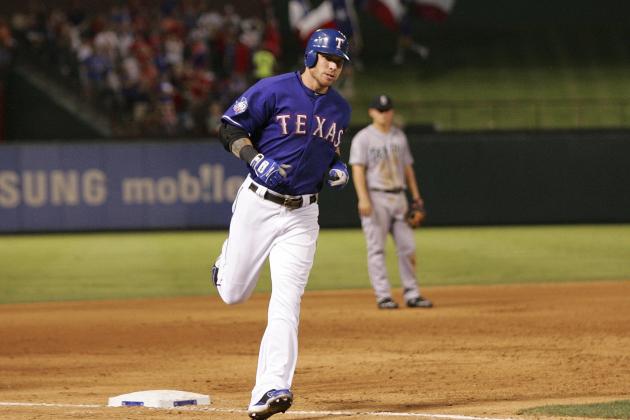 Rick Yeatts/Getty Images

Unless you've been living under a rock for the past two and a half months, you know that Josh Hamilton has been an MVP candidate since the season practically began.
He's sporting a .314 average with 25 home runs and an MLB-leading 73 RBI while holding down center field for the Texas Rangers.
If Hamilton continues playing this way through the second half of the season, he'll be the clear-cut MVP, but his health is always an issue.
We saw Hamilton perform well on the big stage during the 2008 Home Run Derby and watched him collect a hit in last year's ASG.
He'll probably only get two ABs, but I expect Hamilton to make the most of them.
Chance of winning the MVP: 17%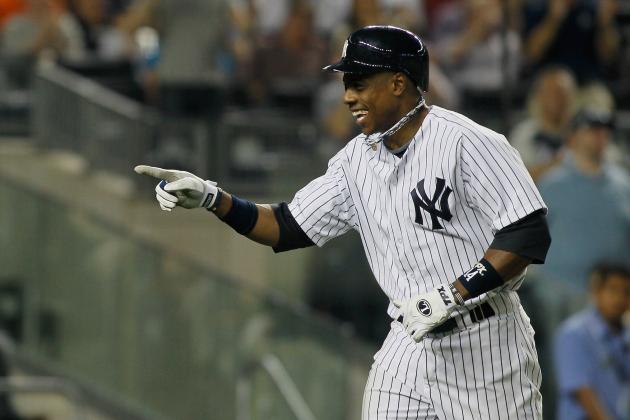 Mike Stobe/Getty Images

The Grandy man, Curtis Granderson picked up where he left off last season in the home run department, as he leads the Bronx Bombers with 23 HR.
His .246 average is unfavorable, but if you've watched any games or have seen him patrolling center field for the New York Yankees, you immediately know why he was voted an All-Star.
Of course, his attitude and demeanor have a lot to do with the fans voting him in, but I think his play speaks for itself.
Granderson went 0-2 last season as the leadoff man for the AL in the ASG, and with the amount of reserve outfielders who will be seeking time, I think it'll be tough for Granderson to win the award, compared to some other guys on the team.
Chance of winning the MVP: 9%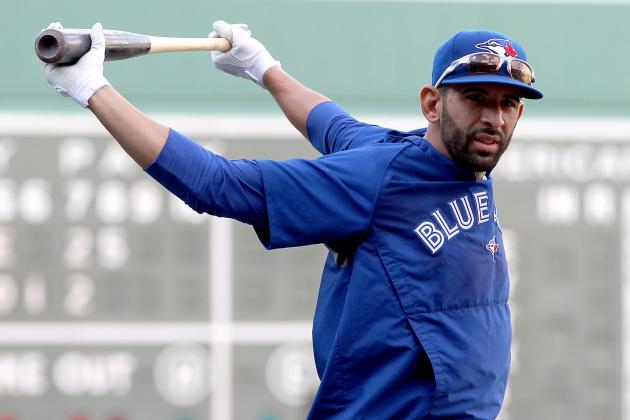 Jim Rogash/Getty Images

Now a three-time All-Star, Jose Bautista started off the season extremely slow.
At the end of April, Bautista had a mere three homers, 10 RBI and a dismal .181 average.
Currently, Bautista leads the MLB in HR with 27 and has driven in 64 RBI while pulling his average up to .241.
Since 2000, five outfielders have won the MVP award in the July classic.
Bautista never really been a guy who hits for average, but he definitely has a legit shot at winning the MVP. In his case, it'll probably require a home run with a few men on.
Chance of winning the MVP: 10%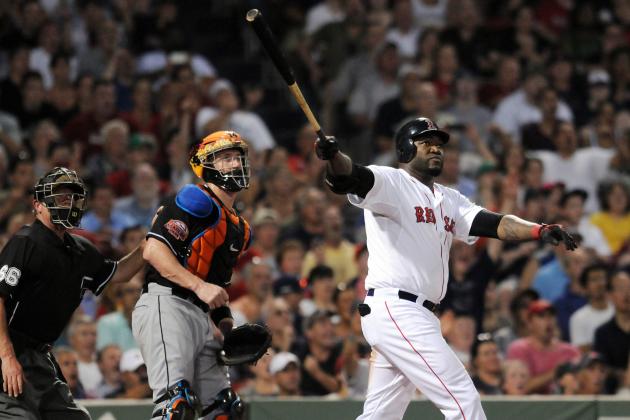 Darren McCollester/Getty Images

A DH has never won the MVP award at the ASG, so will we see it happen in 2012?
If anyone can do it, it's David Ortiz.
The slimmer Big Papi—an eight-time All-Star—is on pace for another great season, hitting .302 with 21 HR and 54 RBI.
Obviously, Ortiz's chances of winning the MVP in the ASG hinges solely on what he does at the plate, which in my mind, lowers his chances just a bit.
Chance of winning the MVP: 8%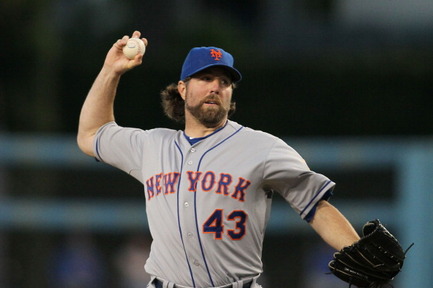 Victor Decolongon/Getty Images

As I stated earlier, it's rare to see a pitcher win the MVP award at the All-Star game.
Then again, it's rare to see back-to-back one-hitters too.
Knuckleballer R.A. Dickey has been sensational for the New York Mets this season, compiling a 12-1 record with a 2.15 ERA and 116 Ks.
I'm predicting Dickey to be the starter for the NL, but with so many other great arms on the staff, I don't think Dickey will be in the game long enough to win the MVP award.
Chance of winning the MVP: 5%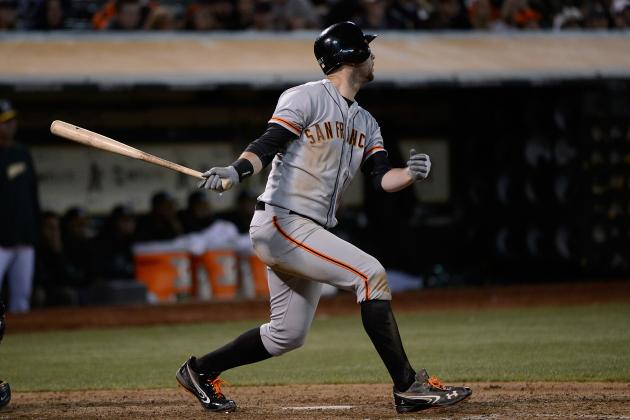 Thearon W. Henderson/Getty Images

In my mind, there are more undeserving starters on the NL squad, and Buster Posey is one of them.
He ranks third to Carlos Ruiz and Yadier Molina in practically every offensive and defensive category, yet the fans still voted him a starter.
Don't get it twisted—Posey is a good catcher—but I really feel that Ruiz deserves the starting spot with Molina coming next, and then Posey gets his chance.
I think Molina has the best chance of the three to be the MVP out of the catchers, so I'm not giving Posey much of a chance.
Chance of winning the MVP: 6%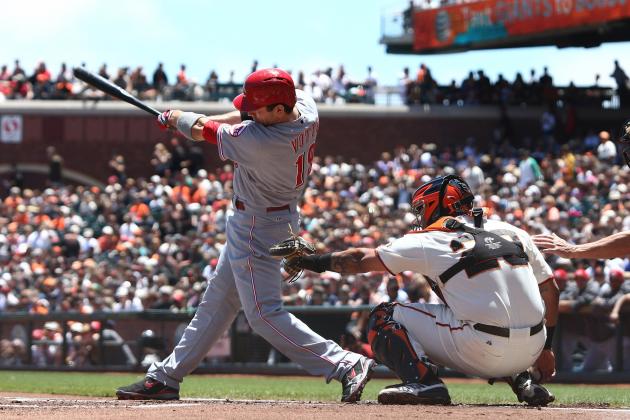 Tony Medina/Getty Images

You've got to like Joey Votto's chances of winning the MVP for the NL in this year's All-Star game.
He's hitting .350 with 14 HR and 47 RBI and is a quality fielder at first.
He's already got an MVP award on his mantle, so it's not a stretch to think Votto could add another.
This marks the third consecutive season that Votto is an All-Star. Despite going 0-2 in last summer's game, I like Votto's chances of collecting a trophy in the ASG.
Chance of winning the MVP: 15%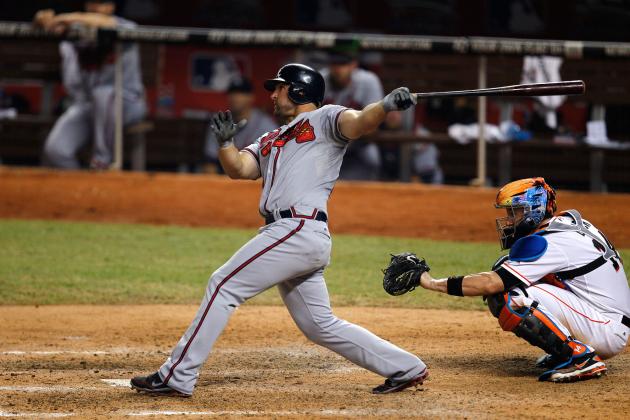 Sarah Glenn/Getty Images

Really, voters?
Dan Uggla as the starting second baseman in the NL?
Among NL second baseman, he may rank second in RBI (43) and HRs (11), but he ranks No. 9 in average (.234), and has already committed eight errors in the field.
Where's the love for Aaron Hill or Brandon Phillips?
I think you see where I'm going with this—Uggla is not winning the MVP award for the NL in this game.
Chance of winning the MVP: 5%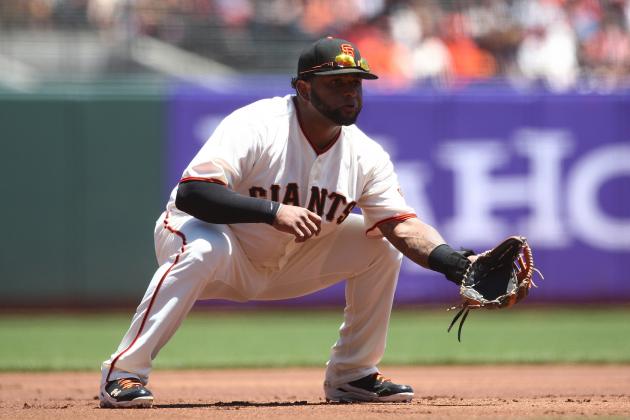 Tony Medina/Getty Images

Another enormous snub on the NL side: David Wright.
Wright is having an MVP-like season for the New York Mets, hitting .354 with nine homers and 50 RBI.
Sandoval has only played in 45 games for the San Francisco Giants, hitting .300 with six HR and 25 RBI and already has seven errors, as opposed to Wright, who has eight errors, but has played in 31 more games.
It's just plain disrespectful for Sandoval to start over Wright, and I definitely like Wright's chances of winning the MVP over Sandoval.
Chance of winning the MVP: 7%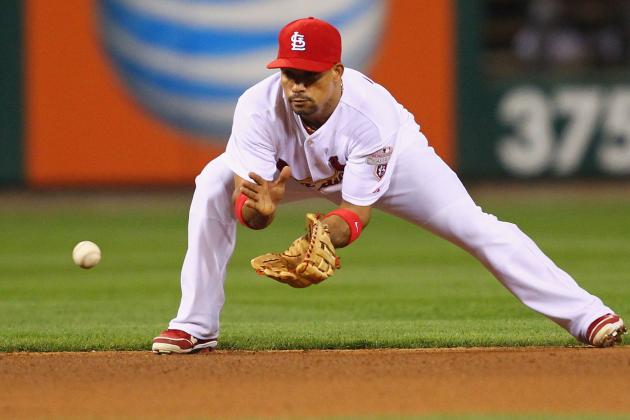 Dilip Vishwanat/Getty Images

Here's yet another questionable starter for the National League.
In my opinion, Ian Desmond, Jed Lowrie or Starlin Castro could have easily been the starter over Rafael Furcal.
No disrespect to Furcal, but there were better first-half performances at shortstop in the NL than the St. Louis Cardinals' SS.
The three-time All-Star's numbers are decent—.278 average, five homers and 31 RBI—but given the fact that there's two other deserving shortstops behind him, I don't think Furcal will have the time or skills necessary to win the MVP award.
Chance of winning the MVP: 6%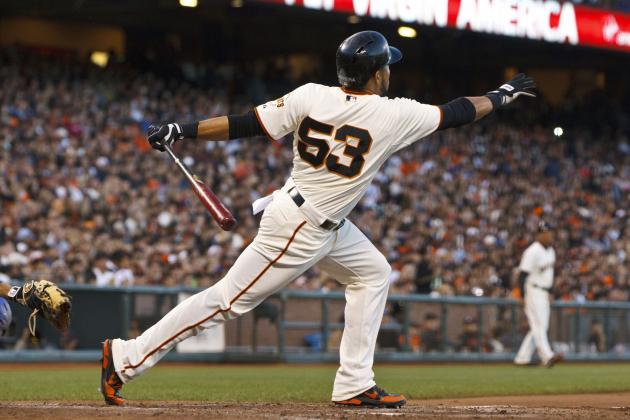 Jason O. Watson/Getty Images

This is Melky Cabrera's first All-Star appearance, and it's definitely deserved.
He's hitting .352 with 39 RBI and 53 runs scored for the first place Giants and has been a great fielder, as usual.
Cabrera is the type of player who can instantly energize a club, and I can definitely see him providing a spark for the NL in the ASG.
With so many other outfielders with far more experience, Cabrera has his hands full, but I do think he has a great shot of winning the award.
Chance of winning the MVP: 10%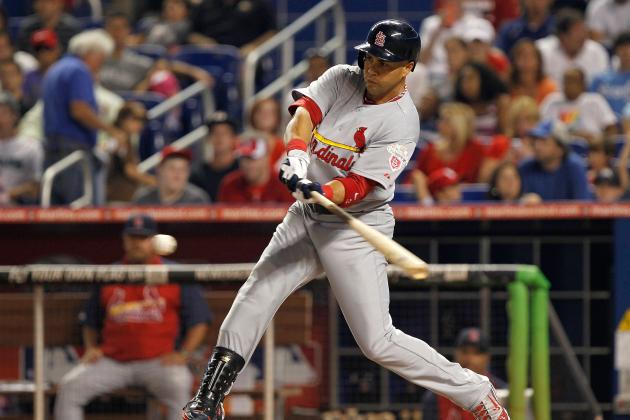 Mike Ehrmann/Getty Images

At the age of 35, Carlos Beltran looks rejuvenated in the city of St. Louis.
Beltran's name could easily be included in regular season MVP talks, which is why I think he has a great shot at being the NL's MVP next week.
Now a seven-time All-Star, Beltran has provided the Cards with offense all season long, posting a .310 average with 20 bombs and 62 RBI.
He's still a solid outfielder and will provide the NL with some great defense next Tuesday.
I like Beltran's chances in this one.
Chance of winning the MVP: 15%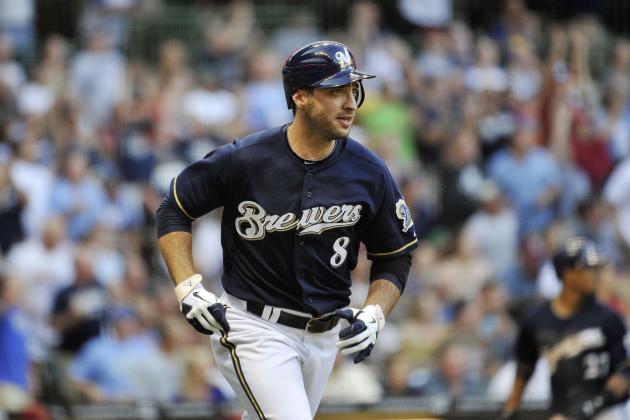 Brian Kersey/Getty Images

According to MLB.com, it looks like Ryan Braun may replace Matt Kemp in the National League's starting outfield.
Braun seems like the obvious candidate, given his .308 average, 22 HR and 55 RBI.
After everything that Braun has been through, I think he's going to dominate the All-Star game for the NL.
Regardless of what you think he did, Braun has an NL regular season MVP award and I really like his chances of adding an All-Star game MVP to his resume.
Chance of winning the MVP: 18%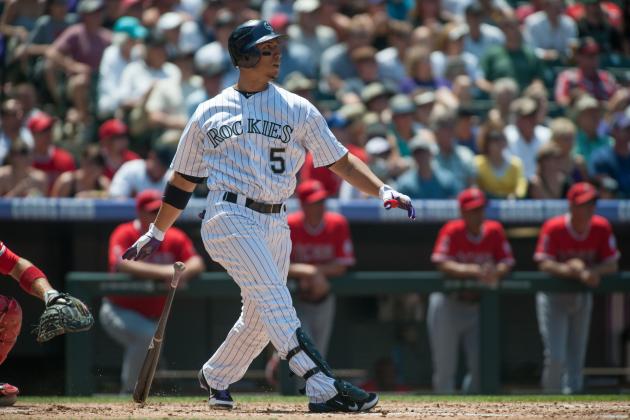 Dustin Bradford/Getty Images

It's my pure speculation and belief that Carlos Gonzalez deserves to start the All-Star game, so I have him as the NL's DH.
Gonzalez has been exciting to watch for the Colorado Rockies this season, sporting a .337 batting average with 17 long balls and 58 RBI.
He's got a good combination of power and speed, as he has 10 stolen bases and 59 runs scored on the season.
The NL does have a lot of depth in the outfield, but I think Gonzalez has a legit shot to make some noise in Kansas City.
Chance of winning the MVP: 13%
Want to talk baseball or sports? Follow me on Twitter @Pete_Schauer