MLB All-Star Game Roster: 6 Reserves Who Should Be Starting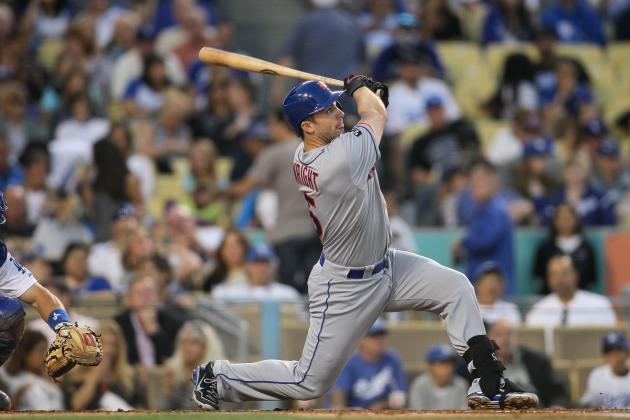 Victor Decolongon/Getty Images

Despite a slight improvement, the fans still got the 2012 MLB All-Star Game voting wrong.
Fans elected a total of nine Yankees, Rangers and Giants players, even though a majority of them do not deserve the honor of starting.
Many players who have performed like MVP candidates were left out of the starting lineup, for reasons varying from a small fanbase to a lack of national recognition.
Here are the six American and National League players who deserve to start in this year's Midsummer Classic.
Begin Slideshow

»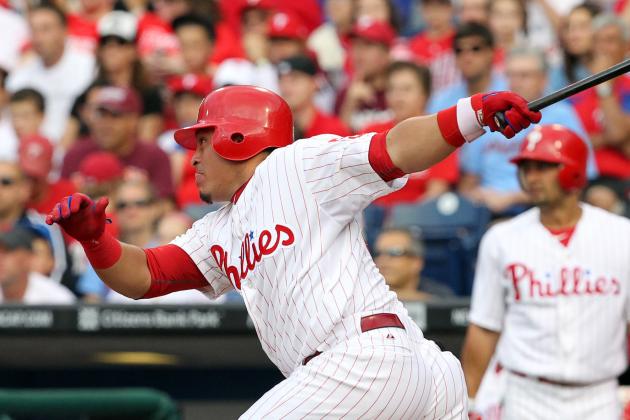 Hunter Martin/Getty Images

Buster Posey may have had a resurgent return from a brutal leg injury last season, but there is no doubt that Carlos Ruiz has been the best catcher in the National League for the first three months of the year.
Ruiz leads the National League with a .358 batting average and he is also second among NL catchers in both home runs (11) and RBI (43).
The Phillies catcher leads Posey in every major statistical category, including home runs, RBI, runs, doubles, batting average, slugging percentage and even stolen bases.
Ruiz' WAR is 3.8, while Posey sports just a 1.8 WAR.
Ruiz is the reason the Phillies have managed to keep their heads above water and to stay in contention. His significance to Philadelphia's lineup is unparalleled.
It is a travesty that the 33-year-old is not starting the Midsummer Classic.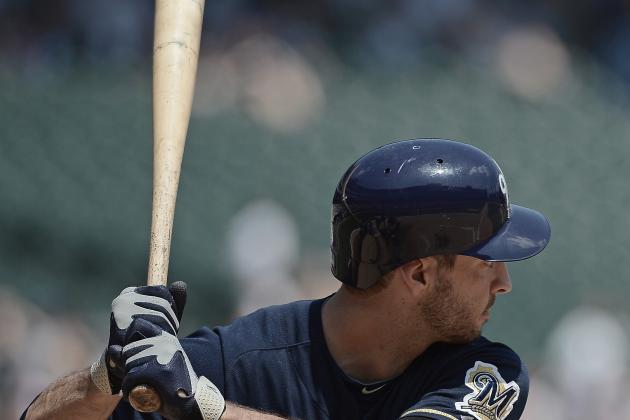 Jonathan Daniel/Getty Images

Ryan Braun was embroiled in a PED controversy this offseason, and many fans still hold grudges against the superstar because of it.
That is probably the main reason Matt Kemp received hundreds of thousands of more votes than Braun did, despite having missed the majority of the season due to injury.
Kemp has played in just 36 of the Dodgers' 79 games.
Braun has played in 72 games.
Braun is outperforming his 2011 season, in which he claimed the NL MVP.
The Brewers slugger is eighth in the NL in batting average (.313), first in home runs (22), third in RBI (55), 10th in runs (49) and 16th in stolen bases (13).
Without Braun anchoring the lineup, Milwaukee could be sitting in the basement of the NL Central.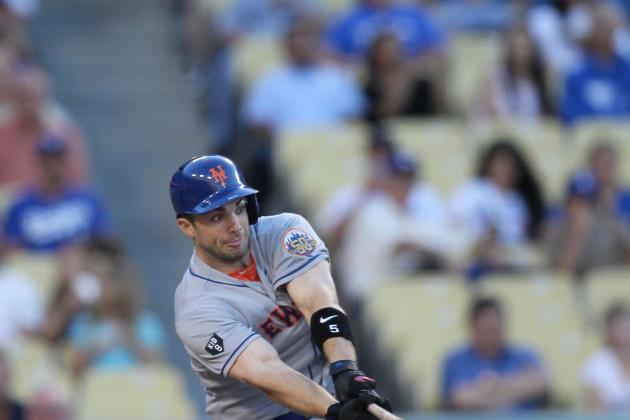 Victor Decolongon/Getty Images

Pablo Sandoval starting over David Wright is perhaps the biggest travesty of all.
Sandoval has played in just 44 games, while Wright has played in 75.
Wright is currently second in the National League in batting average (.355), second in on-base percentage (.449), and seventh in slugging percentage (.564).
Only Joey Votto has a higher OPS than Wright's 1.013.
The Mets third baseman is also second in the league in doubles (26), seventh in RBI (50) and third in walks (48). He has has struck out only 41 times in 325 plate appearances.
Wright also leads the National League with a ridiculous 4.3 WAR. Sandoval's WAR is just 0.6.
However, Wright's edge goes beyond statistics. He had led the Mets, a team that most people left for dead on Opening Day, to a 43-36 record and first place in the NL Wild Card race.
If the season ended today, Wright would be the NL MVP.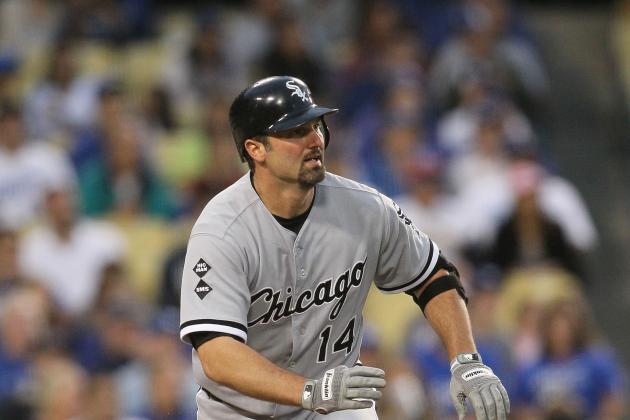 Victor Decolongon/Getty Images

Paul Konerko has been better than Prince Fielder in every aspect of the game this season.
He currently leads the American League in batting average (.336), is second in on-base percentage (.413) and is sixth in slugging percentage (.556).
Konerko leads Fielder in all the above categories, home runs and WAR.
The veteran first baseman has also helped lead the White Sox into first place in the AL Central.
Fielder's Tigers have battled mediocrity all season. They currently sit third in the AL Central with a 38-40 record.
Konerko's impact on his team has been much greater than Fielder's for the first three months of the season.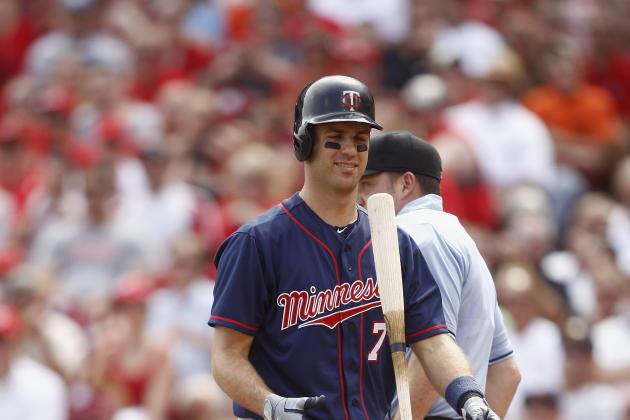 John Grieshop/Getty Images

Despite injuries and no lineup protection, Joe Mauer has managed to shine again in 2012.
The former AL MVP currently ranks fifth in the league with a .325 batting average and first in on-base percentage (.416).
Mauer also leads all American League catchers in runs (37), hits (82), doubles (17) and stolen bases (3).
Mauer's WAR is 1.9, compared to Napoli's 0.4.
In another weak year for catchers, Napoli deserves to be on the All-Star roster, but he definitely should not be starting over Joe Mauer.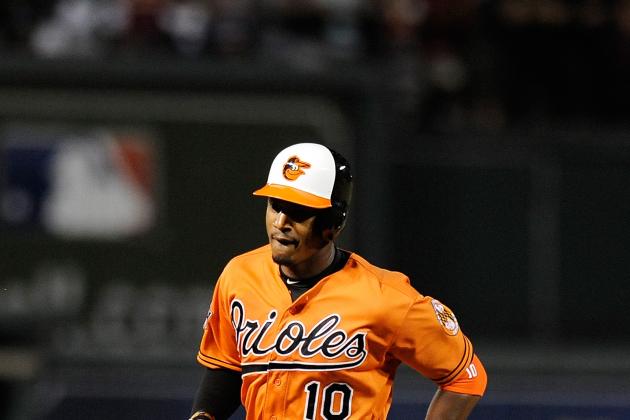 Patrick McDermott/Getty Images

Curtis Granderson is a terrific player having a superb year, but he doesn't deserve to be starting over Adam Jones.
Granderson has really struggled with runners in scoring position this season, and outside of home runs, he doesn't have much to offer.
Jones, on the other hand, is a complete player. He currently ranks fifth among American League outfielders in batting average (.300), sixth in OPS (.897), fourth in home runs (19), eighth in doubles (17), eighth in RBI (41), third in runs (51) and 13th in steals (10).
The 26-year-old boasts a 2.4 WAR, compared to Granderson's 1.3.
Jones is the main reason that the Orioles have shocked the baseball world and marched out to a 42-35 record.
The former first-round pick should undoubtedly be starting in this year's Midsummer Classic.