Olympics: Assessing the Vulnerability of National Squads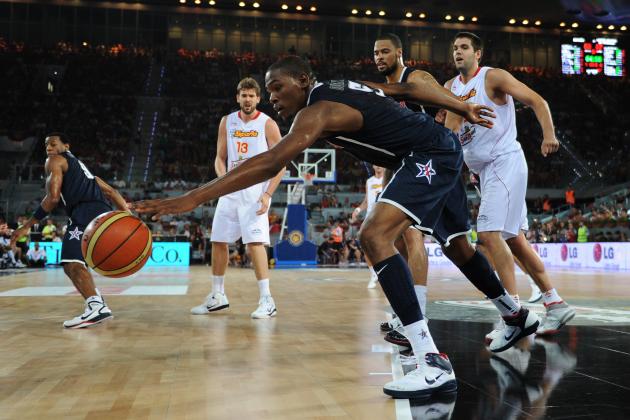 Jasper Juinen/Getty Images

Following Dwayne Wade and Chris Bosh's decisions to not play for the U.S. national basketball team later this month, many have been predicting gloom-and-doom scenarios for the U.S. team.
However, each other squad is at least, or even more, vulnerable than the United States. This slideshow examines the vulnerabilities of five qualified squads, and one likely qualifier.
Begin Slideshow

»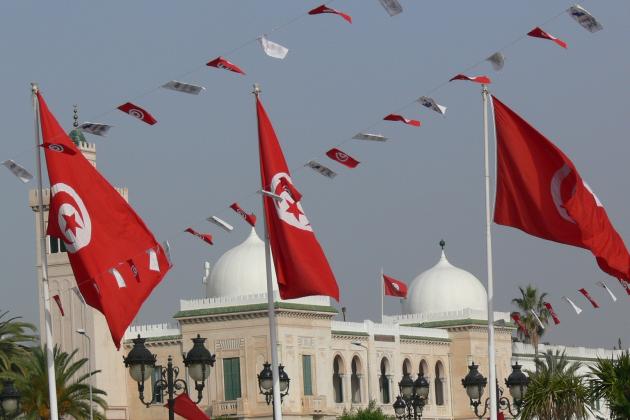 The Dream Teams have a history of beating up on hapless African teams, and this year doesn't look like an exception. The Tunisian team that drew the United States has no NBA talent, and only a single Euroleague player.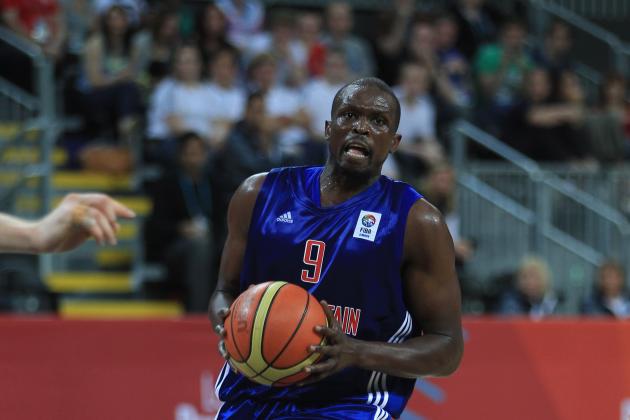 Tom Shaw/Getty Images

A common criticism levied against the British by us Yanks was that they were "nasty, mean, brutish and short". Though the British team does not have as much talent as we do, I can see a scenario where they finish fourth in their group and play the U.S. in the first round of the knockouts.
Not sure about the nasty, mean and brutish part, but the team the Brits will put on the floor doesn't have a seven footer on it, nor does it have much high-caliber talent apart from Luol Deng.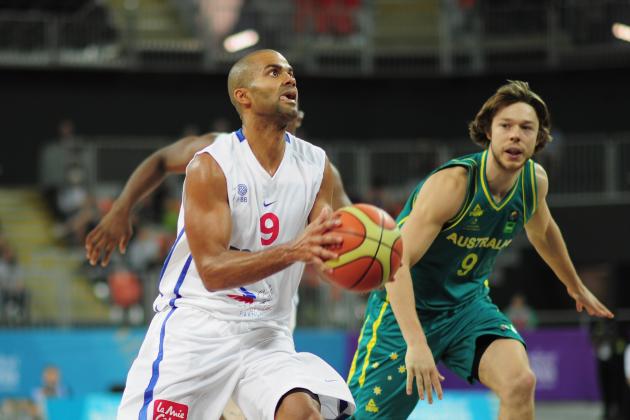 Shaun Botterill/Getty Images

If this whole glass-in-the-eye thing resolves itself, Tony Parker may play for the French national team. If not, the French team is made up of so-so NBA players like Joakim Noah, Nicolas Batum and Boris Diaw, and Euroleague players like Andrew Albicy.
It goes without say that the French team isn't particularly deep.
Another team that faces this criticism is the Dominican Republic, who has a chance to snag a spot via the qualifying later this week. Aside of NBA star Al Horford, the Dominican Republic team has a couple NBA bench players, and the rest is mid-level college talent, the Euroleague or the Dominican League.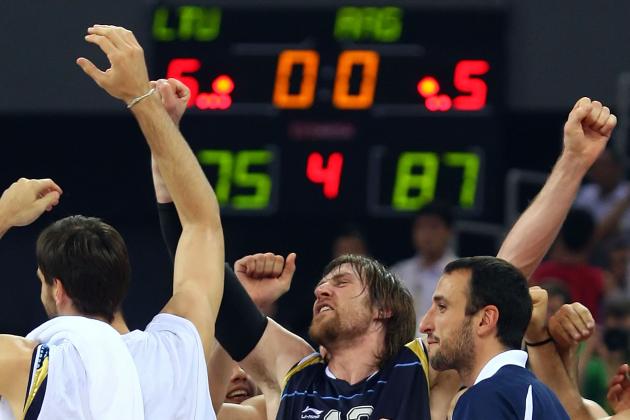 Phil Walter/Getty Images

Whenever Argentina is mentioned, it's also brought up that they have Manu Ginobili. The balding Argentinean is now past his prime, not that he was one of the world's 10 best players in it.
Argentina is returning several other players—Luis Scola, Andres Nocioni, Carlos Delfino—from it's 2004 gold medal-winning squad. Of those, only Delfino is under 32.
Rather than get some new, good, young talent, Argentina has essentially just trotted out the same team year after year. This will be the tournament that catches up to them.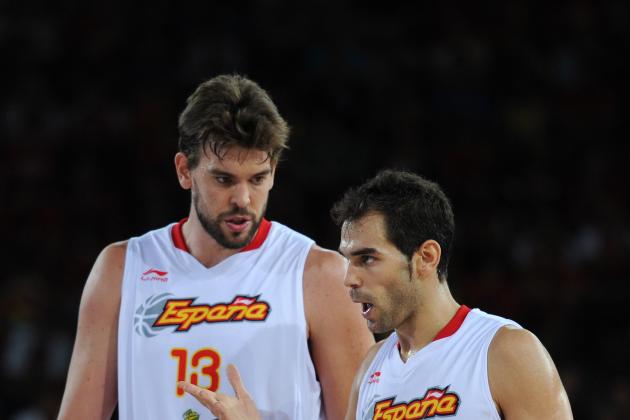 Jasper Juinen/Getty Images

The aforementioned gloom-and-doom scenarios usually revolve around Spanish bigs like the Gasol Brothers and Serge Ibaka running roughshod over a U.S. team lacking in Bosh, Aldridge or Howard.

The fact is that the U.S. power forwards, Kevin Love and Blake Griffin, are as good or better at both scoring and rebounding as the Spanish bigs (Love in particular is well-suited to an international big man role).

And another fact is that though Ibaka and Marc Gasol are tall, only Pau is a legitimate threat to consistently score 20 points. And Pau is the only said threat. Jose Calderon may be a wonderful distributor, but he can't be relied on to score a lot of points. Nor can Rudy Fernandez. The U.S. has many 20 point threats, from Anthony to Williams.

A second vulnerability is the soft underbelly I like to call the Spanish bench. Though the Spanish have solid NBA talent in their starting five, it's mostly Euroleague in the second unit. I see it unlikely that the Spanish second unit will be able to keep up with the American one, meaning that the U.S. will beat Spain even if their starters hold our starters to a draw.