Euro 2012: 8 Young Players Who Will Get Better from Huge Experience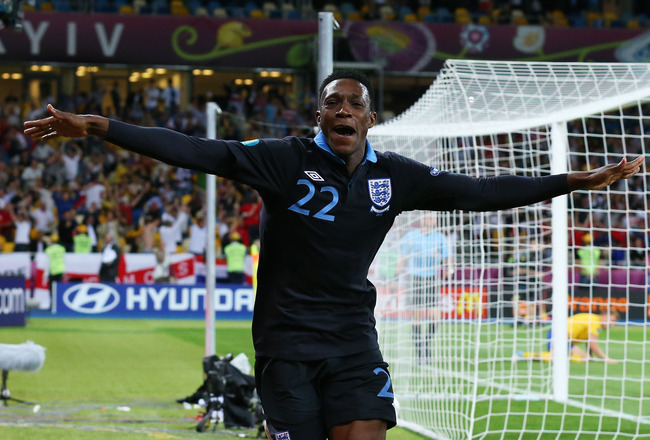 Alex Livesey/Getty Images
After nearly a month on non-stop action, Euro 2012 came to an anti-climactic close on Sunday, with the Spanish eviscerating 10-man Italy by a four-goal margin.
At a time like this, the natural inclination is to live in the present, patting the Spaniards on the back for their historic accomplishment.
However, by keeping an eye on the future, we can see the tournament from a different perspective.
Here are eight young prospects who will improve drastically from the major experience they received this summer.
Jordi Alba, Spain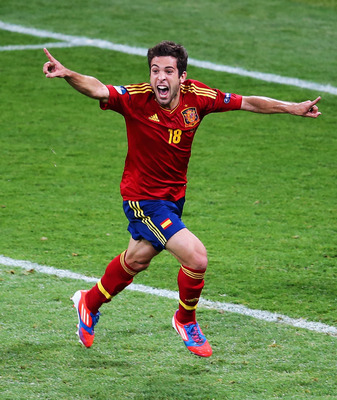 Martin Rose/Getty Images
Age: 23
Club: Valencia (ESP)
Alba scored the goal of the match in Sunday's final. He streaked out of the back line, found the Italian defense sleeping and buried a dagger after a perfect ball from Xavi.
Just 23 years old, Alba is one of the few young guns on a veteran-laden Spanish roster, but he played with poise beyond his age throughout the entire tournament.
Following a recent move back to boyhood club Barcelona, the international exposure he received this summer will prove pivotal in the coming year.
Mario Balotelli, Italy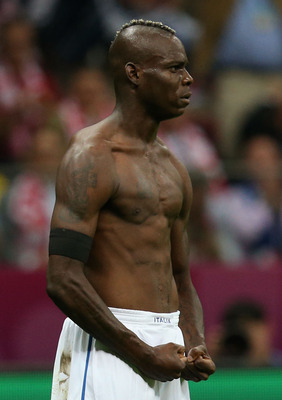 Joern Pollex/Getty Images
Age: 21
Club: Manchester City (ENG)
The tournament may not have ended well for Italy and their polarizing striker, but Balotelli's semifinal performance against Germany will live in international soccer lore for a long time.
It's hard to figure Balotelli out. Nobody is sure whether or not they should root for him, or whether or not they can count on him. However, with the entire world watching this summer, Balotelli put in one of his best performances.
He is used to pressure from his experience at Manchester City, but his performance in Euro 2012 will greatly improve his confidence and self-assurance heading into next season.
Alan Dzagoev, Russia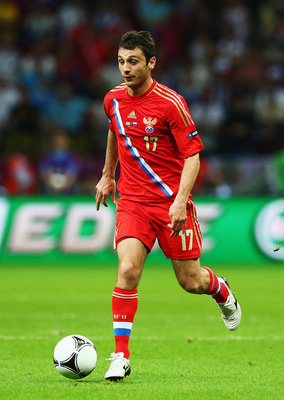 Shaun Botterill/Getty Images
Age: 21
Club: CSKA Moscow (RUS)
Dzagoev's tournament got off to a quick start. He netted two goals in an opening-round rout of the Czech Republic. While Russia were eliminated far earlier than they anticipated, they have to be happy that they've found their star of the future.
Only 21 years old, Dzagoev displayed a deft finishing touch and a dangerous sense of intuition.
He's only going to keep getting better, and should keep the Russians relevant even when Andrey Arshavin decides to hang up his cleats.
Mats Hummels, Germany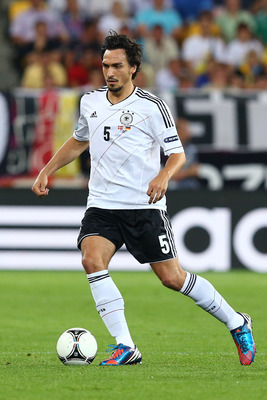 Martin Rose/Getty Images
Age: 23
Club: Borussia Dortmund (GER)
Hummels was truly one of the breakout stars of Euro 2012, impressing at the center of Germany's defense (a spot that was supposed to be their weakness).
He didn't play his best game in the semifinal loss to Italy, but until then, Hummels had the world buzzing with his inspired play. At just 23 years old, this dominance could vault him into the top tier of defenders down the road.
The rumor mill is swirling with reports of him going to Manchester United, but wherever he plays next year, a lot is sure to be expected of him.
Yann M'Vila, France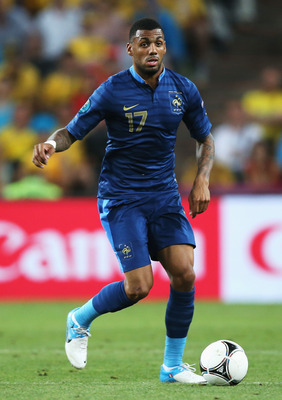 Ian Walton/Getty Images
Age: 21
Club: Rennes (FRA)
M'Villa is a precocious holding midfielder, who played a vital role in France's side this summer.
At the tender age of 21, M'Villa was thrust into a veteran squad with high expectations, and didn't fail to perform.
The rumor mill has him going from Rennes to Arsenal next year, and this tournament would surely help ease him into the high-pressure attitude of the Barclays Premier League.
Rui Patrício, Portugal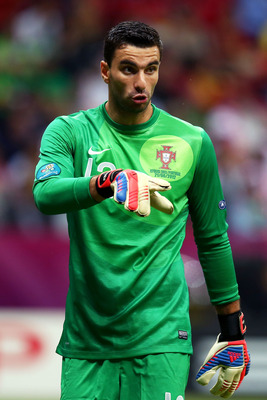 Alex Grimm/Getty Images
Age: 24
Club: Sporting CP (Portugal)
The oldest member of this list at 24 years old, Patricio was another one of the tournament's breakout stars.
Spain's 4-0 annihilation of Italy made it easy to forget, but before that, the Portuguese took them to penalties in a scoreless draw. Portugal's field players didn't necessarily play poorly, but it was Patricio—who spent most of the game standing on his head—who got them that far.
Defense and goalkeeper have always been positions of relative weakness for the attack-minded Portuguese, so Patricio's improvement could usher them into a period of international prosperity.
Danny Welbeck, England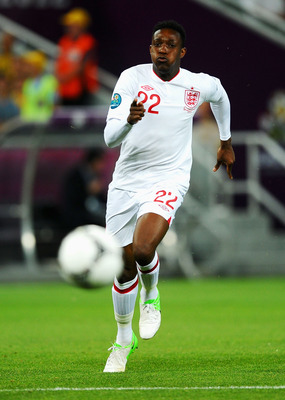 Laurence Griffiths/Getty Images
Age: 21
Club: Manchester United (ENG)
Welbeck got a chance to be England's undisputed top striker for two games, and handled the situation with surprising aplomb.
Before Manchester United running mate Wayne Rooney returned to the lineup, Welbeck kept the Brits alive with his acrobatic wondergoal against Sweden.
His confidence improving every match, Welbeck looks to be the centerpiece of Manchester United and England's future.
If you had to start a team from scratch, it would be hard not to pick Welbeck over Balotelli as your striker.
Jetro Willems, Netherlands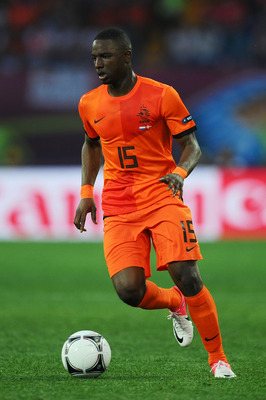 Lars Baron/Getty Images
Age: 18
Club: PSV Eindhoven (NED)
Netherlands fell victim to the Group of Death, failing to build upon their second-place finish in the 2010 World Cup.
However, while their elimination was an unmitigated disappointment, the experience they gave to teenager Jetro Willems will help them down the road. We knew he had skills beyond his years, but he proved to have the requisite poise and composure to complement that skill as well.
Also rumored to be drawing interest from Manchester United, Willems could be a centerpiece of the Dutch International side for the next decade or so.
Keep Reading