NBA: The Top Undrafted Players at Each Position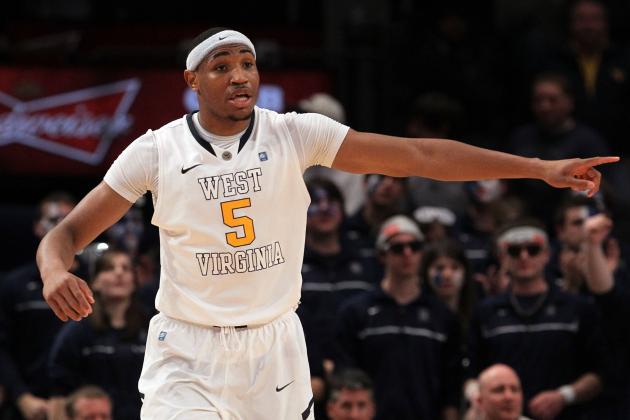 Jim McIsaac/Getty Images

In each and every NBA Draft, there are players that deserve to be drafted that aren't. It can be for many reasons, whether it be injury worries, off-court problems, lack of experience or strength or just that there are only so many players that can be taken in two rounds.
This year's draft was one of the deepest in recent memory, and it has resulted in one of the deepest undrafted classes. Players who would have been drafted in past drafts got passed up simply because there were a lot of good players.
Teams still need players to fill their camp and Summer League rosters, and these players will get a chance to show what they can do at the NBA level. Here are the top undrafted players at each position that will be signed to Summer League rosters.
Begin Slideshow

»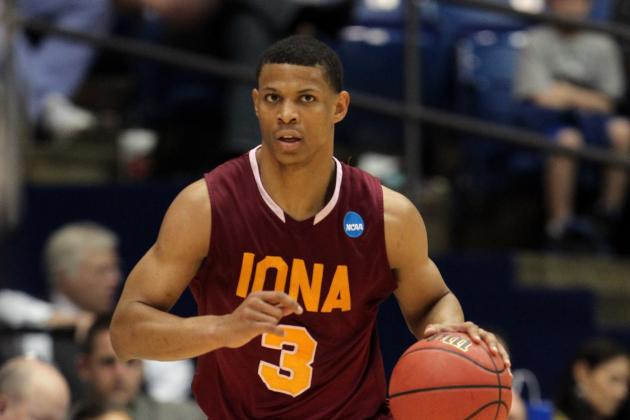 Gregory Shamus/Getty Images

Scott Machado is a quick and sharp point guard who averaged 13.5 points, 5 rebounds, and 9.9 assists in his senior season at Iona. He has good leadership skills, and stands 6' 2" and weighs 206 pounds.
The issue—Machado played at Iona.
He wasn't put to the same test as other point guards in major conferences. Iona played at a extremely fast tempo, which was good for his speed, but really didn't show how he handled half-court sets.
Machado is good going to his left, but that is because he is a lefty. He has had issues at times going right.
With all that being said, Machado is still the best available point guard left. His speed will really help him, especially if he signs with a team that likes to push the pace. He has a good shot, and can make quick decisions. Look for someone to scoop him up pretty quickly.
Honorable Mentions: Tu Holloway from Xavier, Jordan Taylor from Wisconsin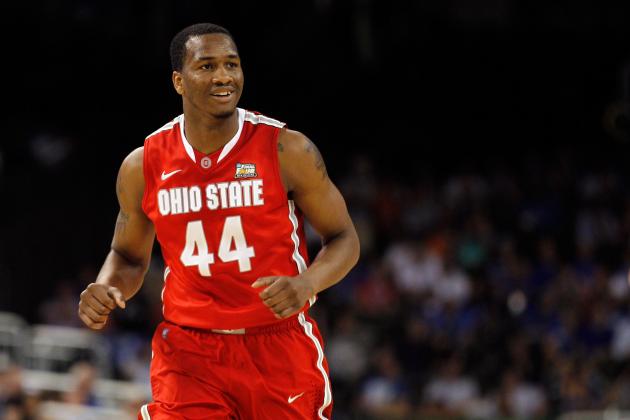 Chris Graythen/Getty Images

William Buford is a 6' 5", 215 pound senior. He averaged 14.7 points per game last year, along with 4.9 rebounds and 2.9 assists.
What hurt Buford was his struggles during his senior year, in which he was asked to pass more than he had before. His percentage from three-point range dropped from 44.2 to 35.8 this season. If he had come after his junior year, he might have been as high as a late first-round pick.
Knowing that, his talent is still there. He still has a very good shot, and can light it up from long range if given the opportunity. There will definitely be teams out there that are looking for perimeter shooting that will be looking to acquire his services.
Look for him to get signed very soon, and if he can get his shot back to what it was his junior year, he'll be on an NBA roster come the start of the regular season.
Honorable Mentions: Terrell Stoglin from Maryland, Alex Young from IUPUI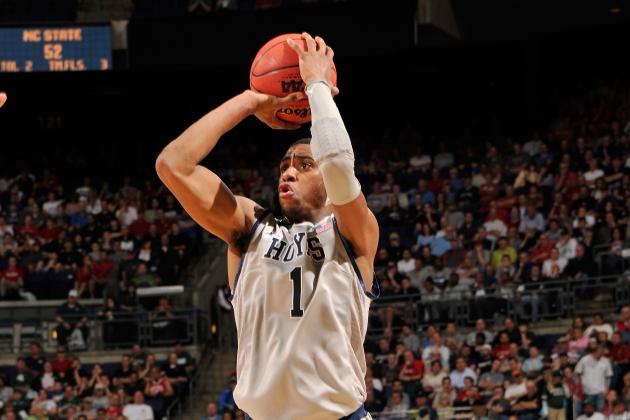 Jamie Sabau/Getty Images

Hollis Thompson was looking like he was going to be a second-round draft pick for sure, but then he struggled a little down the stretch. The 6' 8", 206 pound junior finished the year averaging 12.8 points, 5.5 rebounds and 1.5 assists per game.
Thompson has good range, and can really play both forward positions if he needs to. He has good ball handling skills, but they could still use a little work, which would allow him to develop his game more.
Georgetown coach John Thompson III (no relation) has to be a little disappointed. If Hollis Thompson had known he wouldn't have been drafted, he probably would have returned for his senior season.
Still, Thompson has the size and the raw skill to make it in the NBA. If he can continue to grow and improve his game, he will be a valuable asset to an NBA team.
Honorable Mentions: Tony Mitchell from Alabama, John Shurna from Northwestern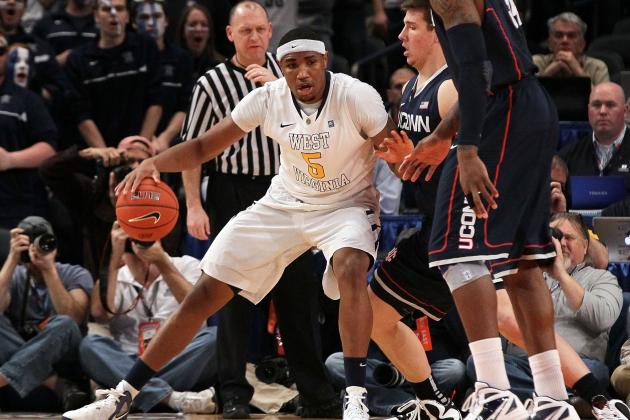 Jim McIsaac/Getty Images

Kevin Jones has been signed to camp by the Cleveland Cavaliers, but that doesn't mean that that is the team he will necessarily stay with come the start of the season. With his skill though, he is sure to be on somebody's roster.
Jones is a 6' 8", 251 pound power forward who is good on offense from mid-range and in.
He averaged 20.1 points, 11.1 rebounds, and 1.3 assists per game during his senior year at West Virginia. He has good hands, and handles himself well down on the block. He is also a solid defender down low.
His weaknesses are his outside shot and his lack of speed. He isn't much of a shot blocker, and if offenses can pull him out away from the basket, they can get a step on him.
Still, there is definitely a place for a guy who averaged a double double. He has good potential, and with a little work he can get a little more range on offense. Whether it be with Cleveland or someone else, Jones will definitely be in the league this season.
Honorable Mentions: Drew Gordon from New Mexico, Ricardo Ratliffe from Missouri, Yancy Gates from Cincinnati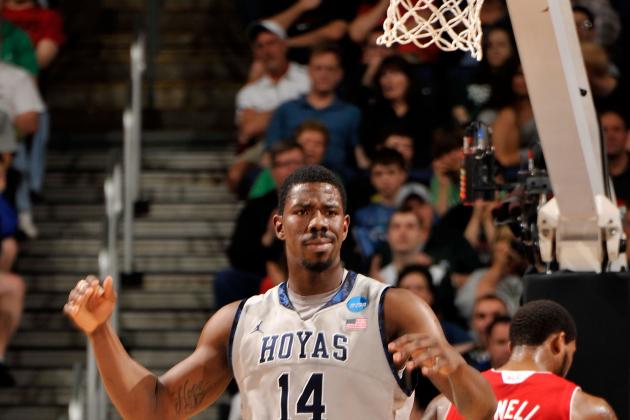 Jamie Sabau/Getty Images

It was a tough choice between Henry Sims of Georgetown and Yancy Gates of Cincinnati for the best available center. Sims won out for several reasons.
One of those reasons is his size.
Sims is 7' 0", 241 pounds, and he moves it pretty quickly for a big man. Another is where he is coming from. Georgetown has a long history of producing good big men. Patrick Ewing and Alonzo Morning are two of the older guys, and Roy Hibbert and Greg Monroe are currently in the league.
Sims got the same coaching they all did. He averaged 11.6 points, 6.0 rebounds, and 3.5 assists his senior year. He does a very good job passing the ball for a big man, and has a knack for finding the right guy at the right time.
Sims is a good player mentally, but he is not the best athlete. He is still rough around the edges. Still, teams can use him and develop him as a good defender, shot blocker and rebounder at the defensive end. He has the size, he just needs time to develop. Someone will definitely pick him up.
Honorable Mentions: Yancy Gates from Cincinnati, Xavier Gibson from Florida State