US Olympic Gymnastics Trials 2012: Best Bets to Make Women's Team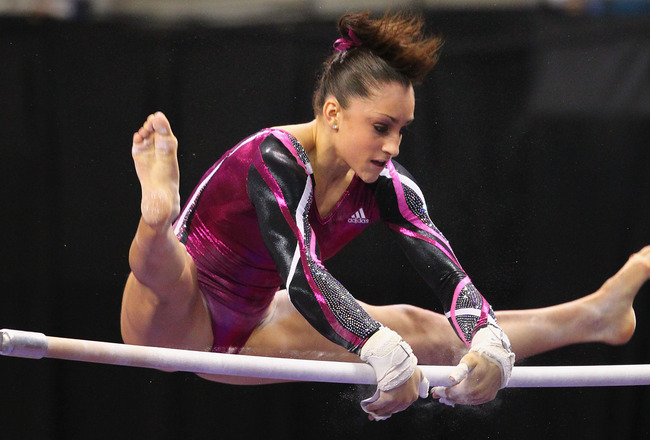 Dilip Vishwanat/Getty Images
One day remains in the U.S. Olympic Gymnastics Trials, after which the team will be announced. After the first day of competition, 10 women still have a chance to be named to one of five available roster spots.
Check out a running scoreboard here, and also see Bleacher Report's constant updates here. When Day 2 starts, both of those links will keep you in touch with what happens, as it happens.
In the meantime, click to the next slide to see five women who have the best chance of competing in London as of right now.
Jordyn Wieber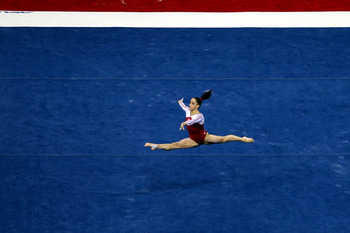 Ezra Shaw/Getty Images
Let's just get this one out of the way. It's pretty obvious that Jordyn Wieber will be on the team.
After Day 1, she leads everybody with a 61.7 all-around score. She's also in the top three on every event.
Only the top scorer at the Trials gets an automatic spot on the roster, but she's aiming much higher than that. Olympic gold medal, meet Jordyn Wieber.
Gabrielle Douglas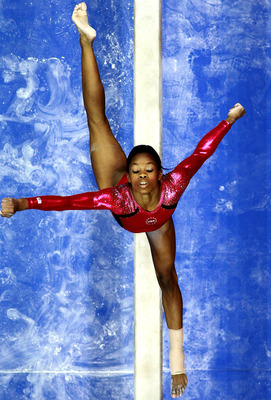 Ronald Martinez/Getty Images
Gabrielle Douglas has been just one step behind Jordyn Wieber in the Olympic Trials. After the first day, she is just three-tenths of a point behind Wieber all-around.
She had a slip on the bars, dropping her down to fifth in that event, but the rest of her routines were great. Her overall score over the trial period has also been good, particularly on the floor.
Alexandra Raisman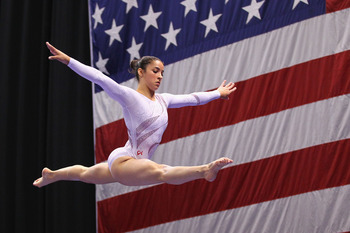 Dilip Vishwanat/Getty Images
Speaking of the floor exercise, that's where Alexandra Raisman has excelled. She is in first place right now, scoring 15.6 despite a one-tenth neutral deduction.
For a gymnast to make the team for her expertise on one event, she has to be extremely good, and 2011 World Championship bronze medalist Raisman is just that. As long as she hits on the second day of Trials, she will make the team.
Kyla Ross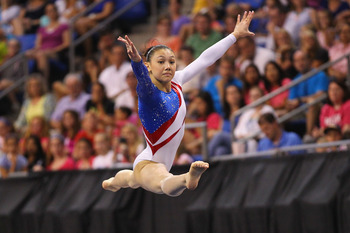 Dilip Vishwanat/Getty Images
If the U.S. women's team has a weakness, it's on the uneven bars, which makes Kyla Ross a necessary part of the Olympic squad.
She's also pretty good on beam, having won the 2012 Pacific Rim Championship in that event.
McKayla Maroney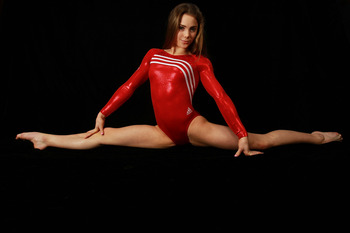 Ronald Martinez/Getty Images
The American team will be deep on the vault, which makes McKayla Maroney's dominance that much more impressive. She scored a 16.1 on Day 1 of the Olympic Trials, which was two-tenths of a point better than second-best Jordyn Wieber.
The floor exercise is Maroney's second-best event, while the other two are nowhere near top-quality. Two strong events should be enough to get Maroney to London, though.
Keep Reading