US Olympic Gymnastics Trials 2012: Where the Top Men Stand After Saturday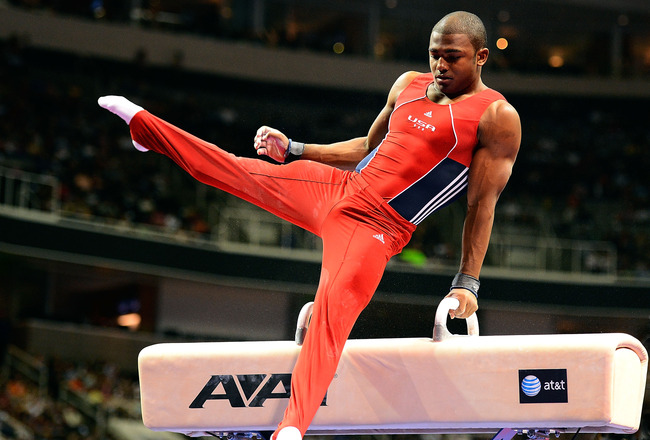 Ronald Martinez/Getty Images
The men's U.S. Olympic Gymnastics Trials ended Saturday afternoon with Danell Leyva holding off John Orzco for the individual all-around title.
By Sunday we should know which five men are headed to London as members of the U.S. team.
And tonight—well, tonight there will be some nerves.
As America's top gymnasts wait on their Olympic fate, we'll give you an idea of where each stands in respect to the bold, red cut line.
Danell Leyva and John Orozco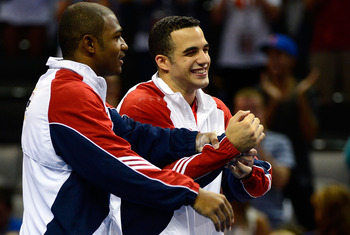 Ronald Martinez/Getty Images
Danell Leyva and John Orozco can ease up on the antacids—they're already through to London.
Leyva and Orozco finished first and second respectively at U.S. Trials and, based on their combined scores between Nationals and Trials, automatically qualify for the Olympic team.
In London, they should be Team USA's strongest two competitors. Leyva has proven a bit more consistent and offers more as an individual apparatus performer, but Orozco can be the better all-arounder at times.
Orozco appeared to hurt himself on the final rotation at Trials. From the television visuals it didn't seem serious, but it's a situation worth monitoring.
Status: In
Jonathan Horton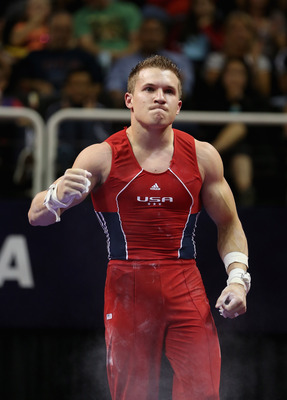 Ezra Shaw/Getty Images
Fan favorite and 2008 veteran Jonathan Horton probably did enough in San Jose to earn a second Olympic bid.
It wasn't an overwhelming performance from the former Sooner, but his third-place finish should be enough to override any concerns about his weakness on pommel horse. That's particularly true now that Sam Mikulak, the third-best qualifier entering Saturday, is nursing an injured ankle and risks not making the U.S. Team (more on that later).
With Mikulak on the mend, Team USA brass won't risk leaving a healthy all-around threat at home.
On rings and parallel bars, Horton should be an asset in London. His big-meet experience also registers as a huge plus.
Status: Virtual lock
Sam Mikulak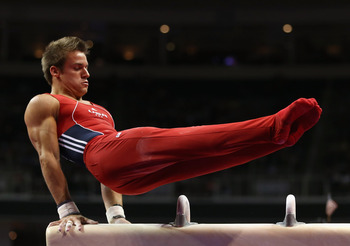 Ezra Shaw/Getty Images
No gymnast was higher or lower than 19-year-old Michigan freshman Sam Mikulak this weekend.
Start with the highs.
Mikulak dazzled on Day 1 of Trials, posting a total score higher than presumed favorites Danell Leyva and John Orozco. After missing 2011 Worlds with an injury, his long-awaited spot on Team USA seemed assured.
While the press feted him, few realized Mikulak had twisted his ankle on the vault—his final exercise of the competition.
Bad turned to worse when news emerged Saturday morning that Mikulak might not participate in the second day of competition. Mikulak ended up gutting through a mediocre pommel horse routine, but could do no more.
When healthy, he's without question one of the team's five top gymnasts. On occasion, he can be its best.
But health is a big "if," and USA Gymnastics must now decide if Mikulak's fragile frame is worth the risk.
Status: 50-50
Chris Brooks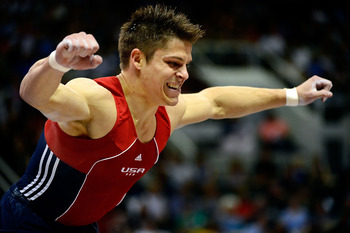 Ronald Martinez/Getty Images
After a wretched first day, Houston native Chris Brooks showed big-time guts in a stunning Day 2 comeback.
On the strength of a brilliant vault sequence and a stellar parallel bars routine, Brooks made up 1.90 points on Jake Dalton—his chief competition—to finish in a tie with Dalton for fourth place.
It was a stirring final impression and a great testament to Brooks' character, but was it enough?
As noted by the AP, Brooks is a solid all-arounder, but lacks the individual skills Dalton can flash on floor and vault.
That means he's probably the last man out, unless Sam Mikulak's petition for inclusion falls short.
Status: Leaning out
Jake Dalton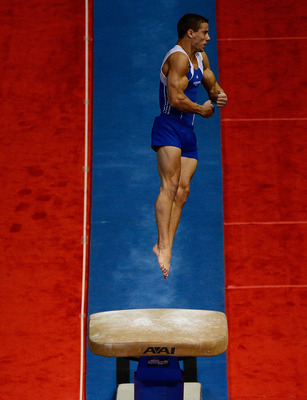 Ronald Martinez/Getty Images
Jake Dalton doesn't head into Selection Sunday with much momentum, but I still like his chances to make this team.
On Saturday, Dalton was his typical brilliant self on vault and floor exercise. Troubles arose on pommel horse and, to a lesser extent, high bar and rings. The total effect deflated his overall score and allowed Chris Brooks to catch him for fourth place overall.
In the end, though, his high-scoring potential in vault and floor exercise will be too seductive for Team USA brass to pass up.
I expect they'll take the hit on pommel horse—both with Dalton and Jonathan Horton—and look to blitz the field on vault, parallel bars and high bar.
Status: Leaning in
The Other Contenders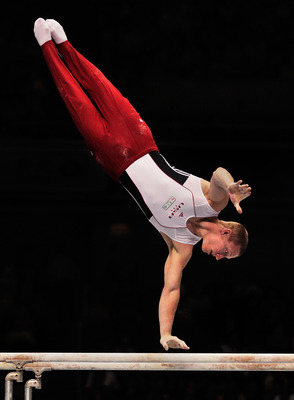 Adam Pretty/Getty Images
Steven Legendre can put up big numbers on floor exercise and vault, but Dalton is better at both. Legendre probably needed a better all-around performance to make this team
Alexander Naddour has one thing almost everyone else in the talent pool seems to lack: above-average skills on pommel horse. I doubt that alone, however, is enough to make up for his 11th-place finish in the all-around. With Olympic teams now restricted to five, it's tough to justify including such a true-blue specialist type.
Conclusion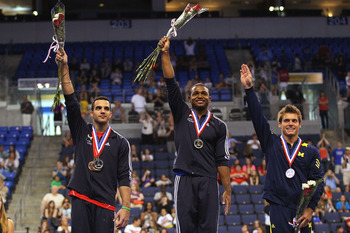 Dilip Vishwanat/Getty Images
Sam Mikulak is the big domino to fall.
If Team USA decision makers decide to roll the dice on Mikulak, either Brooks or Dalton miss out.
If Mikulak misses the cut, both former Sooners make the final five.
That's all...for now.
Keep Reading