Predicting the Celtics' Offseason Moves in Wake of Kevin Garnett's Return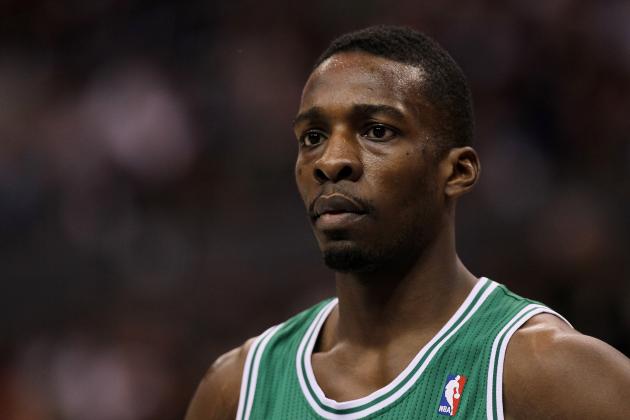 Stephen Dunn/Getty Images

The city of Boston can now release a collective deep sigh. The anchor of the Celtics' defense is back at a discount.
But with the roster still more than half-empty, general manager Danny Ainge has some big questions ahead of him.
For one, Garnett's return means that he won't have to scrap his team entirely. It signifies that he can reload around the core of Rondo, Pierce, and Garnett for more potential title runs.
What will he do next?
Begin Slideshow

»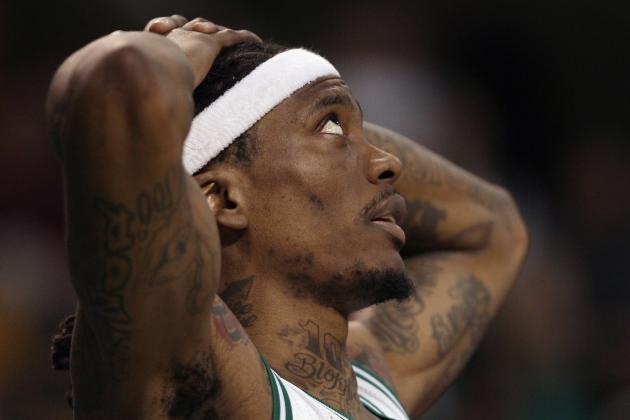 Elsa/Getty Images

The Celtics currently have these following players as their free agents:
Ray Allen
Jeff Green
Brandon Bass
Mickael Pietrus
Marquis Daniels
Keyon Dooling
Ryan Hollins
Greg Stiemsma
With the exception of Stiemsma, who has received a qualifying offer from Ainge, these players are currently in a state of unknown.
With these players, Ainge has the option to either A) sign them, B) renounce them, C) engage them in a sign-and-trade deal, or D) let them walk. Before these players are renounced, they are technically taking up the Celtics' cap room. Their Bird rights are also the property of Ainge before he renounces them.
The players that are expected to be renounced, officially parting ways with the team, are Keyon Dooling, Ryan Hollins and Marquis Daniels. Although they helped to man the "filler" minutes in their respective positions, they were ultimately trivial in the team play.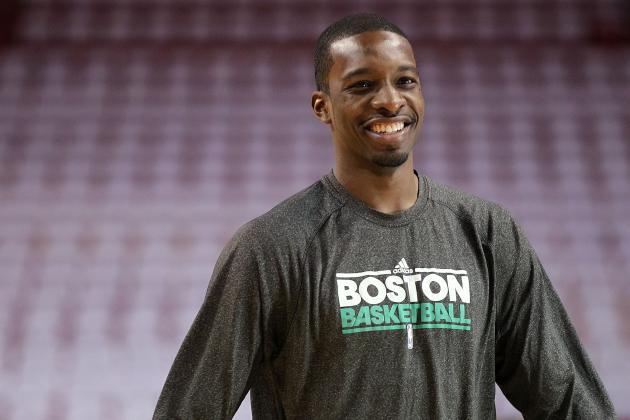 Mike Ehrmann/Getty Images

Ainge did not make the Perkins trade to solely add a guy named Fab Melo to his team. The centerpiece around that trade was Jeff Green, whom Ainge will aim to re-sign. He's deemed fully healthy and is reported to be very interested in returning.
Needing a future starting forward after Pierce's exit from the league, Ainge should quickly lock up Green.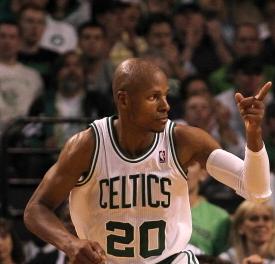 Jim Rogash/Getty Images

Ray Allen is an unrestricted free agent that can sign with whichever team of his choosing.
Although it's plausible that Ray returns for another run, he seems more entertained with the idea of joining forces with the Heat. He is not going to pledge the same loyalty that Garnett pledged after being demoted to the bench and reportedly having fissures with Celtics point guard Rajon Rondo.
Look for him to either be sign-and-traded to the Clippers or to join the Heat.
Avery Bradley, despite showing promising development last season, needs a scorer to compliment his defensive-oriented game. In order to address his immediate issue, look for Ainge to sign a potent scorer, most likely from the following list:
O.J. Mayo (UFA)
Jamal Crawford (UFA)
Lou Williams (UFA)
Nick Young (Via S&T with Clippers/UFA)
Jason Terry (UFA)
Alonzo Gee (UFA)
*In doing this, also expect Brandon Bass to be shipped out in some form of a sign-and-trade. Bass demands too much money in a position that the Celtics now find themselves full with talent.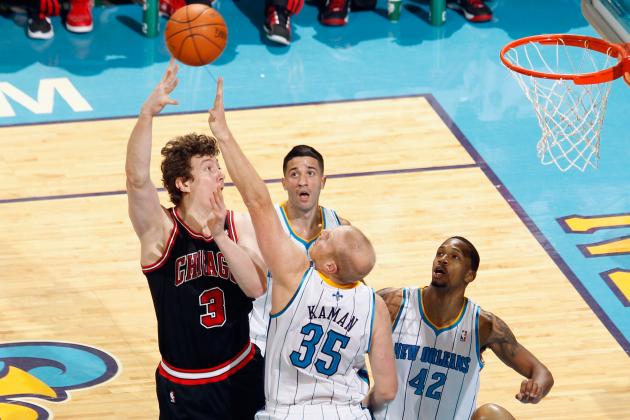 Chris Graythen/Getty Images

Kevin Garnett has spoken about his dislike for playing the center position on more than one occasion. But aside from Garnett's aversion, Ainge should not let Garnett play the physically taxing center position for the entire season.
Garnett isn't getting any younger, and this team does not currently have serviceable centers than can give the team quality minutes.
The big man most closely linked to Ainge has been Kaman, whom Ainge was in hot pursuit of at the last trading deadline. Expect him to continue this chase, as Kaman is a more-than-capable starting center that can shift Garnett back to his natural position and take away minutes from shaky players like Greg Stiemsma.
In the scenario that Ainge fails to bring Kaman to New England, expect him to go after these following centers:
Omer Asik (UFA)
Marcus Camby (UFA)
Spencer Hawes (UFA)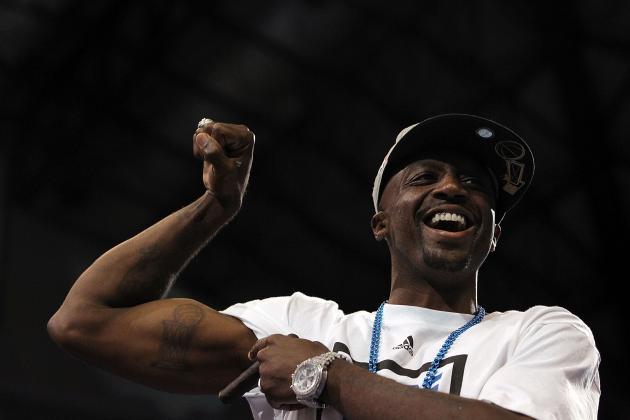 Ronald Martinez/Getty Images

Ainge will try to use his mid-level exception to acquire a seasoned veteran willing to take less money for a chance to contend, much like Shane Battier and his MLE with the Heat.
Jason Terry, depending on how the Deron Williams situation plays out in Dallas, may find himself being jettisoned by the Mavericks. Look for Danny to sign a scorer willing to take a pay cut to join a contender with the mid-level exception.
However, who Danny chases with the MLE is primarily contingent on what moves he makes prior to exercising his MLE option.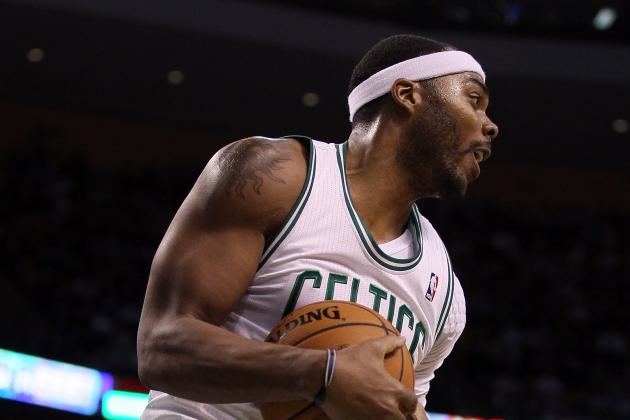 Elsa/Getty Images

By this point, Danny will have some roster slots left, but look for him to fill these with veterans and players looking for opportunities willing to accept the league's veteran minimum contracts.
Look for Danny to look to re-sign Chris Wilcox, Mickael Pietrus and other serviceable players to fill out the remaining roster.