WWE: 10 Superstars Who Just Need the Right Opportunity
Photo courtesy of WWE.com

Pro wrestling is all about opportunities.
Some wrestlers will get plenty of them, some will get only one or two and many will spend most of their careers on the independent scene without getting that one big chance that they probably deserve.
Things are no different when it comes to the WWE.
A superstar who isn't overly talented may find himself in high-profile angles, while an extremely talented one may never be more than a jobber.
But were the right opportunity to come around for some WWE guys and gals who haven't gotten one recently, I have no doubt that they'd seize it.
Here are 10 superstars who just need the right opportunity to make some noise in the WWE.
10. Ted DiBiase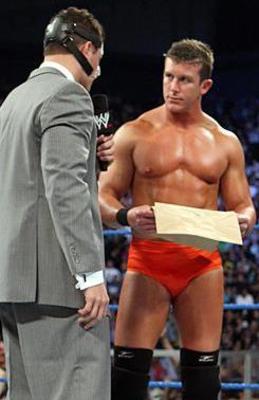 Photo courtesy of WWE.com
From late 2008 to early 2010, Ted DiBiase had a major role on WWE TV as one-third of Randy Orton's Legacy faction.
It was during that time that many thought that he—not Cody Rhodes—would develop into the true breakout star once that trio disbanded.
As we know, that hasn't happened, and it's pretty safe to say that Rhodes has had a better post-Legacy career than DiBiase so far and has a brighter future, too.
I do think Rhodes is more talented than DiBiase, but I wouldn't exactly call DiBiase a joke, either.
In fact, I think DiBiase is one of the most underrated in-ring workers in the WWE, one who also happens to have a fan-friendly gimmick thanks to his "DiBiase Posse" parties.
While I can agree that DiBiase comes across as a bit too generic at times, he's got the name value and the wrestling ability to be a longtime mid-card worker.
He's currently on the comeback trail after undergoing shoulder surgery earlier this year, and it'll be interesting to see if he gets his first major chance to shine since Legacy feuded in early 2010 upon his return.
9. Antonio Cesaro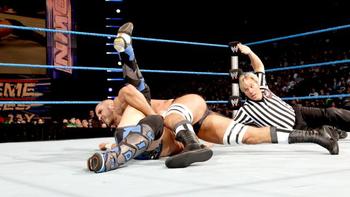 Photo courtesy of WWE.com
It's been roughly three months since Antonio Cesaro debuted, and many expected him to make a huge impact on the WWE roster right away.
Clearly, that hasn't happened, though.
The creative team obviously didn't have a long-term plan in place for Cesaro, as his "push" has already stopped and started about five times, and he's even gone several weeks in a row without appearing on TV at times.
That's a shame, because Cesaro is incredibly talented and is someone who could add some depth to the WWE roster at a time when it's desperately needed.
Most of us know about Cesaro's past success as Claudio Castagnoli, and many are hoping that he makes as big a name for himself in the WWE as he did in Ring of Honor.
That's going to take an opportunity, though, and so far in his short WWE career, the creative team has failed to give Cesaro that opportunity.
Should it come, however, Cesaro could be a star.
8. Natalya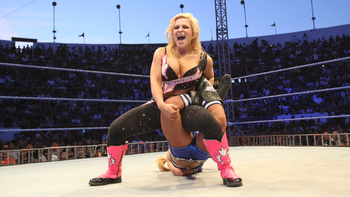 Photo courtesy of WWE.com
I feel like I'm wasting my breath whenever I talk about Natalya.
Anyone with good vision can see that Natalya is one of the best female workers in the WWE and that she's about 100 times better than many of the Divas who've been pushed to the top of the division recently.
Still, the WWE doesn't seem to have any interest in listening to those who, like me, continue to praise her work.
Natalya still finds herself largely absent from WWE TV, and on the few occasions that she does appear on Raw or SmackDown, it's to fart or look like an idiot in some other way.
The booking of Natalya can be infuriating at times because—even after all the Divas crap we've put up with over the last several years—there's still a call for quality women's wrestling in the WWE.
You don't have to look far to find it, WWE.
All it takes is one match from Natalya to see that she should be pushed as one of the—if not the—top stars in the Divas division.
7. Justin Gabriel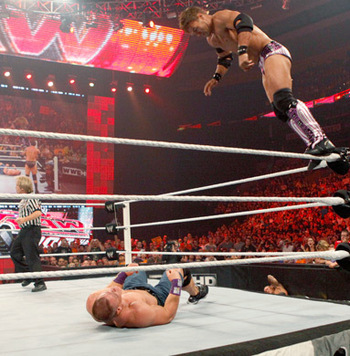 Photo courtesy of WWE.com
Justin Gabriel is one of the biggest wastes of talent in the WWE.
While I get that he's below average on the microphone, he's one of those guys who doesn't need to talk. He just needs to wrestle.
Gabriel is a natural babyface, and both his look and his fast-paced offense make the fans cheer him, even though he's done next to nothing over the last year or so.
He reminds me of someone like Kofi Kingston, who doesn't get much mic time but is majorly over anyway, mostly because of his skills in the ring.
I think the WWE is indeed dropping the ball by not using Gabriel in a similar role.
There aren't a boatload of full-time babyfaces that the WWE fans get excited about, but Gabriel is someone who could develop into a very popular mid-carder in the US and Intercontinental title scenes.
He just needs to stop being used as a jobber for Tensai and start being used as the exciting, high-flying superstar that he is.
6. Jack Swagger
Photo courtesy of WWE.com
Two years ago, Jack Swagger was the World Heavyweight Champion.
Now, he loses United States Championship matches against Santino Marella.
I don't want to act like it's been all bad for Swagger. After all, he's been in a much better position on the card at times over the last two years than a big chunk of the WWE roster.
But that doesn't mean he's been used properly.
Swagger has one of the best combinations of size and in-ring abilities in all of pro wrestling, and yet he's been relegated to comedy matches and jobber status for much of the last two years.
That has to change. Soon.
Whether it's a face turn or a renewed push as a heel, Swagger is more than deserving of some much better booking than what he's gotten recently.
He consistently puts on good matches and makes the most out of what he's been given since 2010.
But what he should be given next is another opportunity to become, at the very least, an upper mid-carder.
5. Cody Rhodes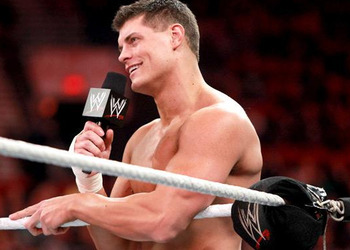 Photo courtesy of WWE.com
Cody Rhodes hasn't been booked like some bum off the streets recently, but I do question how he's been portrayed at times.
He's lost matches that he's had no business losing, including a number of TV bouts during his feud with Big Show (against guys like R-Truth and The Great Khali, no less), that WrestleMania 28 match against Big Show and even a match against Booker T during their rivalry.
It's not like Rhodes is being buried way down the card, but he's been passed up by a number of other up-and-comers recently.
Guys like Dolph Ziggler and Daniel Bryan have leapfrogged Rhodes on the WWE pecking order, while Rhodes has largely sat back and wallowed away in less-than-stellar mid-card rivalries.
I have no doubt that Rhodes' time at the top is coming, but the opportunity to get there needs to come sooner rather than later.
Rhodes is far too talented to be booked in mediocre feuds while unexciting veterans like The Big Show and Tensai participate in bigger storylines.
I want Rhodes to be a main eventer, and I want that to happen ASAP.
4. Tyson Kidd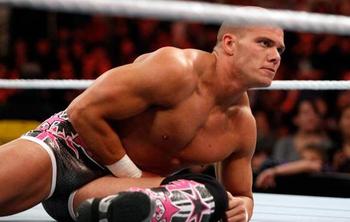 Photo courtesy of WWE.com
I have been a huge supporter of Tyson Kidd for years now.
While you wouldn't know it by his lack of appearances on WWE TV, Kidd is arguably a top-five in-ring worker in the company, and I truly mean that.
He can wrestle circles around the majority of the WWE roster. Yet, he's spent most of his WWE career either jobbing or off of TV altogether.
Thankfully, though, that appears to be changing right at this very moment.
The WWE shocked the heck out of me when Kidd qualified for the Money in the Bank match last week, and they showed yet another sign of faith in him when he beat Tensai on this week's Raw.
After a period of relative inactivity, Kidd appears to finally be getting a chance to prove that he's one of the best workers in the WWE.
Let's hope that this opportunity continues and that Kidd's excellent in-ring work results in more upper mid-card and main event level opportunities down the road.
3. Drew McIntyre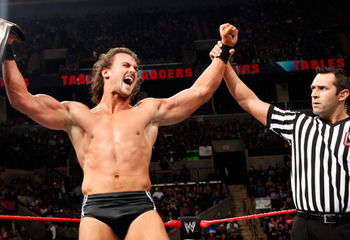 Photo courtesy of WWE.com
If anyone on this list has been given a great opportunity in the past, it's Drew McIntyre.
When McIntyre made his real debut (I don't count his first stint on TV in 2006) in 2009, he was quickly given a gimmick as Vince McMahon's "Chosen One," handpicked by the WWE Chairman as a future World Champion.
There were times when it appeared that that would indeed happen, but a number of problems outside of the ring ended McIntyre's push, and by early 2011, his career prospects weren't looking great.
McIntyre went from "Chosen One" to forgotten one, and in 2011, he only appeared on TV a handful of times.
Another push appeared to be on the horizon earlier this year, when McIntyre renewed his long-running rivalry with Teddy Long, but nothing substantial came of it.
McIntyre has disappeared from TV again, and the WWE has gotten no use whatsoever out of the very talented 6'5", 250-pounder.
I don't get it, either.
McIntyre has it all: The look, the wrestling ability, the mic skills, etc.
He's someone who could be a major player in the WWE for the next decade. I'm just not sure he'll ever actually get the opportunity to do that.
2. Zack Ryder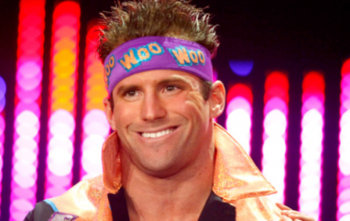 Photo courtesy of WWE.com
What the hell is going on with Zack Ryder?
His incredible plummet from the top of the WWE to appearing on Superstars is one of the WWE's greatest mysteries, as we've received virtually no explanation as to exactly why it's happened.
Ryder spent most of 2011 getting ridiculously over with the fans through his YouTube show, earning more TV time because of it, winning the United States Championship and working his way into main event angles on Raw.
Then, poof. As quickly as Ryder rose to the top, he fell off the face of the earth.
Ryder has spent much of 2012 as a jobber, and ever since crossing paths with Kane, his career just hasn't been the same.
Yet, through it all, Ryder is still over big-time with the fans.
I legitimately think that all it would take is the right storyline for Ryder to be accepted by the masses again and to make some noise as one of the biggest babyfaces in the WWE.
But will he ever get that? I have no idea.
The WWE appears to absolutely despise Ryder at the moment, even though his popularity far outweighs his position on the card.
1. Kofi Kingston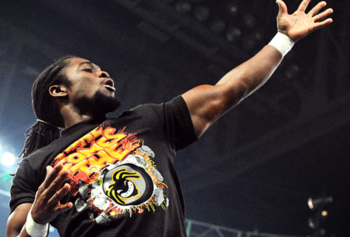 Photo courtesy of WWE.com
Over the last four-plus years, Kofi Kingston has quietly developed into the WWE's biggest workhorse.
He's the baby face that the company goes to in times of need.
Whether it's for a spot in the Royal Rumble or Elimination Chamber or for a Raw match to make a heel look good, Kingston is there.
Along the way, he's developed into one of the WWE's best all-around in-ring performers, and he's as over as any mid-carder in the company.
Yet, amazingly enough, Kingston's main event level opportunities have been pretty rare.
Aside from his feud with Randy Orton in late 2009, Kingston has spent the majority of his WWE career as a mid-carder who's just a notch below the main event and World title pictures.
Well, that's in the eyes of the WWE, because in my view, he's ready and more than deserving of a main event run.
There are virtually no WWE stars that aren't main eventers who have performed consistently great for such a long period as Kingston.
The fans love him, they appreciate all of his hard work, and they recognize that he's one of the best workers in the WWE.
Now, it's time for the WWE to recognize it as well by doing the right thing and giving Kingston a chance to become a World champion.
Drake Oz is a WWE Featured Columnist for Bleacher Report. You can follow him on Twitter and ask him any wrestling-related questions on Formspring.
Keep Reading