WWE Raw and SmackDown: Ranking the Recent Interim GMs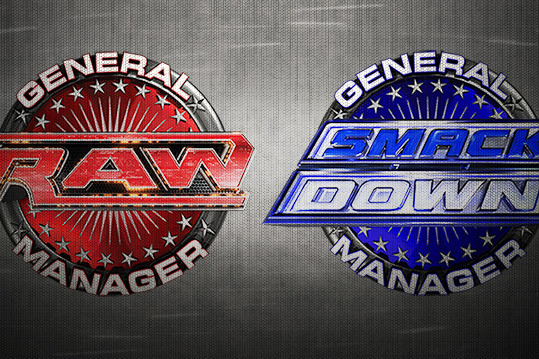 Photo Credit: wwepredictor.wordpress.com
Between John Laurinaitis' firing and the 1000th episode of Raw, the WWE Board of Directors tasked five individuals with keeping things in order on an interim basis.
Most were average to bad, but one nailed it.
In chronological order Mick Foley, Vickie Guerrero, Teddy Long, Zack Ryder and Hornswoggle each had a chance to book matches and run the weekly programming.
Though they don't actually put together the card, they're still being judged on matches. It is after all, a part of the job.
Also considered was this question: Did they truly show a desire to earn the GM position long-term?
Here's how each interim ranks.
Begin Slideshow

»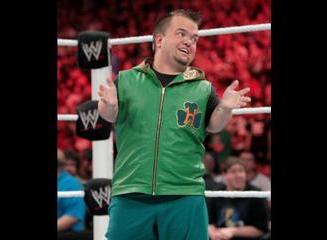 Photo Credit" WWE.com
Matches: D+
Charisma/Mic Skills: F
How many fans saw Hornswoggle crawl out from beneath the ring to unveil himself as the anonymous GM and think, "Are you serious bro?"
I guess that angle is dead.
The July 9 episode of Raw was ridiculous, and I don't mean the haha kind.
There were too many non-wrestling segments. The matches were boring and short. It's just not a good night when Sin Cara, Bob Backlund and Hornswoggle are the most exciting aspects.
Summary: Hornswoggle didn't speak. By virtue of the anonymous e-mails, he gave a few on-air orders, but in the end, he still gave fans Michael Cole versus Jerry Lawler. Terrible.
Overall Grade: F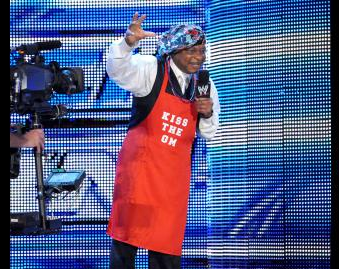 Photo Credit: WWE.com
Matches: C+
Charisma/Mic Skills: C+
With Teddy Long scheduled to run Raw, the showcase was immediately filled with promise.
Too bad it fell flat.
An eight-man tag team match saw three of the four heel competitors walk out. Alberto Del Rio crushed Sin Cara before the match even began. Then Paul Heyman spent five minutes explaining that Brock Lesnar will appear on July 23 to announce his decision regarding fighting Triple H at SummerSlam.
The night picked up—thank goodness—with a Doink the Clown and DDP return, followed by a decent No Disqualification match between Kane and The Big Show.
But Long hardly appeared.
His most screen time came on the July 3 Great American Bash special (side note: seven of the first eight competitors weren't even American).
Rather than take advantage of the time and put together a package of quality matches to earn a permanent position, he spent more time hosting the bathroom break segment—er, the barbecue.
Summary: Teddy Long lacked a relevant contribution. He seemed all to eager to hand it over to Zack Ryder. This playa just didn't get it done.
Overall Grade: C+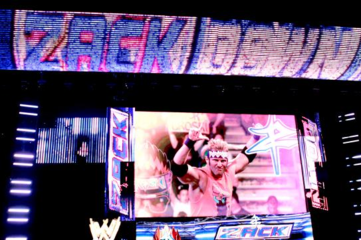 Photo Credit: WWE.com
Matches: C+
Charisma/Mic Skills: B+
I have to be honest, I expected so much more from "ZackDown."
First and foremost, as GM, Ryder should have put himself in the Money in the Bank competition or at the very least a qualifier.
He did have some fun, though.
The Ryder-led SmackDown started with a Broski fist bump before the interim GM scheduled a few matches.
Though the matches were meant to be punishment for heels and exciting for fans, both matches Ryder had direct impact on were fillers.
First, Alberto Del Rio defeated Sin Cara.
Then the Big Show annihilated The Great Khali. On paper, two behemoths looks fantastic. But fans who know Khali's talents knew this one would be anything but fabulous.
Ryder got it right, though, when he forced Chris Jericho into a match against Sheamus.
The "Long Island Iced Z" had good intentions with each bout.
Summary: While I mentioned Ryder wasn't as outgoing and vocal as I expected, he appeared the bare minimum and took advantage of the time he had. He put his foot down on those who talked trash—it's just that the opponents he chose (Sin Cara, Khali) were weak. I applaud the effort, however.
Overall Grade: B-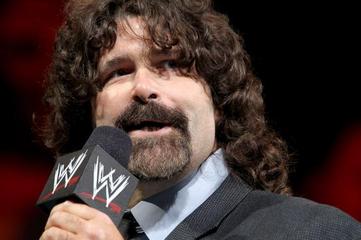 Photo Credit: WWE.com
Matches: B
Charisma/Mic Skills: B
Mick Foley was the first to handle the general managing duties post-John Laurinaitis.
Foley arrived on Raw to quality, well-deserved pop.
He then immediately dazzled with a tag team match between World Heavyweight champion Sheamus and WWE champion CM Punk versus Kane and Daniel Bryan.
Unfortunately, as the night furthered, the intrigue dwindled.
Later in the week, SmackDown was the same 'ol SmackDown—stocked with fewer matches and culminating with a World Heavyweight title defense.
If Foley even appeared, it was forgettable.
Summary: Foley appeared to be exactly what was announced—interim. He was there because it was convenient (he resides in Long Island where Raw took place) and didn't really add much to the intrigue of the future GM storyline. It didn't really seem like Foley was interested in the job full-time.
Overall Grade: B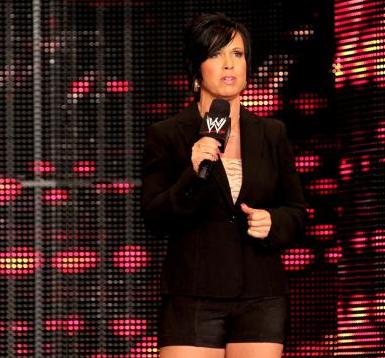 Photo Credit: WWE.com
Matches: A-
Charisma/Mic Skills: A
Vickie Guerrero took the reins in week two and produced a phenomenal Raw.
The Raw show included a three-way elimination match between CM Punk, Daniel Bryan and Kane to kick things off.
Dolph Ziggler and Alberto Del Rio had their moment to shine, and Sycho Sid returned to dominate Heath Slater. Though it underwhelmed, even a Divas Summertime Beach Battle Royal took place.
The WWE Universe was treated to the return of Chris Jericho, as well as the announcement that he and John Cena are entering the WWE Championship Money in the Bank match and that only former champions can participate.
Guerrero opened SmackDown by stating the night would be full of qualifying matches for the World Heavyweight Championship Money in the Bank match.
Outside of Ryback's weekly squash, the entire night was filled with above-average matches.
Summary: Vickie Guerrero nailed it. She appeared at the right times, she cut the boos off with pinpoint precision and she delivered all the appropriate announcements with thunder and vigor. She owned the role and showed she both wants the job and can handle it.
Overall Grade: A