Wimbledon 2012 Schedule: Must-See 4th-Round Matches of Women's Draw
June 30, 2012

Clive Brunskill/Getty Images
Serena Williams had a rough time with Jie Zheng in the third round, and she must improve to move past Yaroslava Shvedova, her fourth-round opponent.
Williams rode her powerful serve to victory, nailing a sick 23 aces, but she played an otherwise sloppy match against Zheng. She struggled to return serves and made too many unforced errors.
History tells us we shouldn't have been surprised by the toughness of this match. 
The last two matches these two women played have been three-set battles. Williams has won all of them, but Zheng has made a habit of pushing her to the limit.
That said, Williams' vulnerability in this match makes her fourth-round match even more must-see than it already was.
Can she rebound and regain the form she had shown through her first two matches?
I think so, but the time for easy wins is over. This is the final 16, and the cream is rising to the top.
There are two other matches that should pique your interest on the women's side:
No. 1 Maria Sharapova vs. No. 15 Sabine Lisicki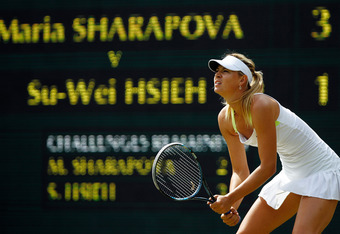 Paul Gilham/Getty Images
Sharapova hasn't been threatened up to this point, but Lisicki is talented and should pose the biggest threat yet. They have met three times in the past, as recently as March.
Sharapova has taken each of those meetings, but Lisicki did push her to three sets in their last clash.
I expect Sharapova to keep rolling—she is playing better than anyone else in the world right now, male or female.
No. 2 Victoria Azarenka vs. Ana Ivanovic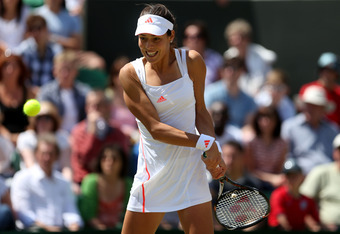 Julian Finney/Getty Images
Azarenka seems to be back on track, but Ivanovic is playing well, too. The two women have split their all-time series at 2-2; Azarenka won the most recent match in straight sets in Madrid this year.
I have the feeling we are in for another big upset here. I'm not a believer in Azarenka's ability to stay focused and to persevere through tough, hard-fought matches. When Ivanovic challenges her, Azarenka's nerves will again get the best of her, and I think she'll fall.
Follow Brian Mazique and Franchiseplay.net for reactions, analysis and news from the world of sports and sports video games.
Follow Brian Mazique on Twitter.