NBA Draft 2012: Teams That Landed Perfect Fits in the First Round
July 1, 2012
Jamie Squire/Getty Images
The Portland Trail Blazers landed a perfect in the first round of the 2012 NBA draft earlier this week when they selected Weber State point guard Damian Lillard with the No. 6 overall pick.
Lillard is a scoring point guard who averaged 24.5 points and four assists per game last season while shooting nearly 47 percent from the field and 41 percent from beyond the arc. Based on Raymond Felton's struggles for Portland last season, Lillard was and is the perfect fit at No. 6.
Lillard's offensive ability will help the Trail Blazers improve at point guard and contend in the Western Conference next season. 
With that being said, the Trail Blazers weren't the only team that landed a perfect fit in the first round in 2012. Here are some others. 
Phoenix Suns, Kendall Marshall - No. 13 Overall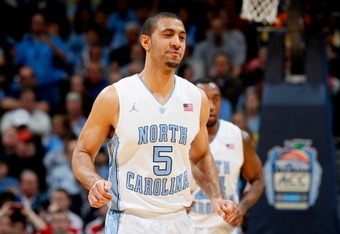 Kevin C. Cox/Getty Images
Phoenix made the right move on draft night, opting to take North Carolina floor general Kendall Marshall No. 13 overall in preparation of Steve Nash's likely departure from the desert this summer. The 20-year-old Marshall is a gifted passer who averaged 9.8 assists per game last season with the Tar Heels.
Marshall will excel with the Suns considering that he is constantly looking to set up others. Although Phoenix's roster lacks elite scoring weapons, Marshall will keep the offensive rhythm alive and promote ball movement early on under head coach Alvin Gentry. 
There is no denying that Marshall's pass-first mentality is similar to Nash's, and one that will find a perfect fit with the Suns next season. 
Indiana Pacers, Miles Plumlee - No. 26 Overall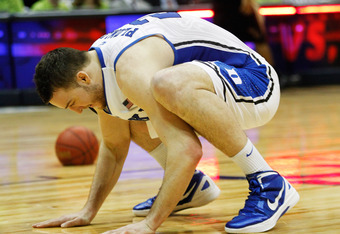 Streeter Lecka/Getty Images
The Indiana Pacers added an athletic seven-footer on draft night, selecting Duke's Miles Plumlee with their late-first round pick, 26th overall. Plumlee is a blue collar player, who will bring a non-stop motor to Indiana and instantly make an impact on the boards for the Pacers coming off the bench. 
Plumlee averaged 7.1 rebounds per game during his senior season with the Blue Devils despite only playing 20 minutes per game. Although Plumlee can score in the post and on the break as a solid finisher around the rim, the Pacers won't be calling upon his offense any time soon, and that's just fine.
Plumlee's physicality and energy on defense fits perfectly with what the Pacers like to do. Indiana has built an incredible roster of role players and hard-working talent, so it's only right that they drafted Miles Plumlee in the first round in 2012.
Oklahoma City Thunder, Perry Jones III - No. 28 Overall
This was an absolute steal for the Western Conference champions. Oklahoma City lucked out on draft night when 6'11" power forward Perry Jones III fell to them at No. 28, three picks shy of the second round. Jones had been projected as a lottery pick just a few weeks ago, and was seen by many as a potential Top 5-10 pick after his freshman season with Baylor in 2011. 
Jones is an excellent fit for the Thunder, as he can provide rebounding and another scoring threat in transition as a long and athletic forward. Jones shot better than 52 percent from the field and averaged 13.7 points per game in his two seasons with the Bears. The 20-year-old had some head-scratching performances at times, but still boasts tons of potential as an all-around prospect.
Jones can develop in Oklahoma City and perhaps one day take over the role that Serge Ibaka currently plays for the Thunder. Jones will have plenty of time to develop a low post game and add some strength as a role player off the bench for OKC. The Thunder lucked out on draft night in 2012 and landed a perfect fit in the first round. 
Follow Bleacher Report Featured Columnist Patrick Clarke on Twitter for more reaction to the 2012 NBA draft.