Which NFL Veterans Are Legitimate Trading Chips for 2012 Season?
Grant Halverson/Getty Images

Nothing gets fans more excited than NFL trade rumors. Except when the chatter revolves around their favorite player being dealt to another squad.
Trades happen for a few reasons.
Sometimes, it's for the player's benefit because his current opportunities are scarce.
Other times, a cold-blooded decision regarding an aging star on a rebuilding roster is in the best interest of the franchise.
Regardless, click through for the probabilities of these ten veterans changing uniforms.
Begin Slideshow

»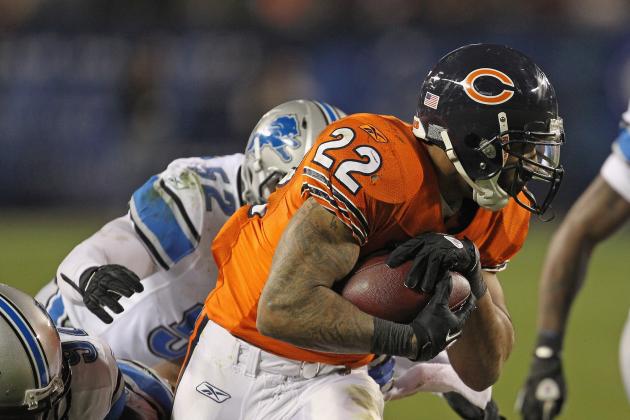 Jonathan Daniel/Getty Images

The Chicago Bears don't cater to players' demands.
Linebacker Lance Briggs knows the story well. After repeated requests for a salary commiserate with his play, Briggs finally continued his demand for a trade last year.
Matt Forte's situation is different.
The stud running back has completed his contract and is easily one of the most complete backs in the league.
He has made it clear that he will report to training camp. However, could he push for a trade if not given a long-term deal?
It's possible.
The Bears won't have the same reliance on Forte that they have had in the past. Chicago added a few new offensive weapons in Michael Bush, Brandon Marshall and Alshon Jeffery.
Be careful what you wish for, Matt.
Trade Probability: 40 percent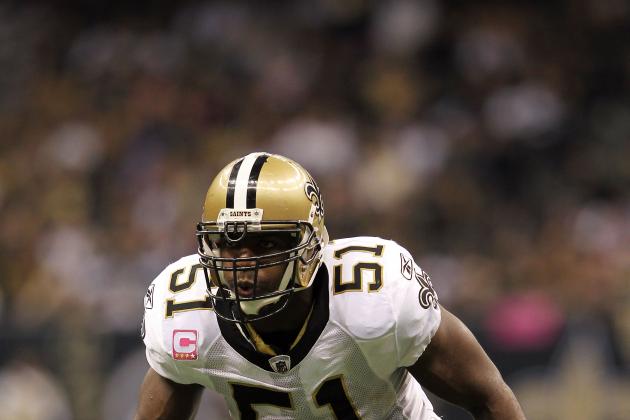 Jamie Squire/Getty Images

Bountygate refuses to take a backseat to the upcoming 2012 NFL season.
Jonathan Vilma has renewed interest by filing a second lawsuit asking a federal court to issue an injunction allowing him to play immediately.
If the injunction is granted (not likely, but possible), then the New Orleans Saints will be in an interesting position.
The linebacker position was bolstered by the offseason signings of Curtis Lofton and David Hawthorne. In addition, Chris Chamberlain showed some promise while starting 13 games last season.
Vilma's quick return would decimate any chance the Saints have of keeping the media focus on their on-the-field performance.
Talk about a motivating factor for a trade.
Trade Probability: 70 percent (if the injunction is granted)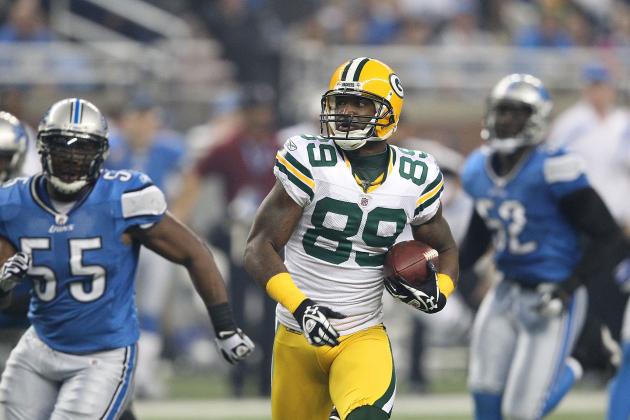 Leon Halip/Getty Images

The Green Bay Packers aren't lacking for receiving threats.
Established veterans Greg Jennings and Donald Driver have steady hands. Jordy Nelson broke out last year by racking up 15 touchdowns.
Then there is second-year speedster Randall Cobb, who the coaching staff will surely find a way to more heavily integrate into the offense.
And those are just the wide receivers. Jermichael Finley is a top-five tight end that creates mismatches against any opponent.
James Jones won't get the opportunities he desires. He has begun grumbling about a lack of respect and doesn't appear too shook up about the possibility of being traded.
Nobody would blame the Packers for grabbing an extra draft pick or some offensive line depth for what appears to be a fifth or sixth option.
Trade Probability: 80 percent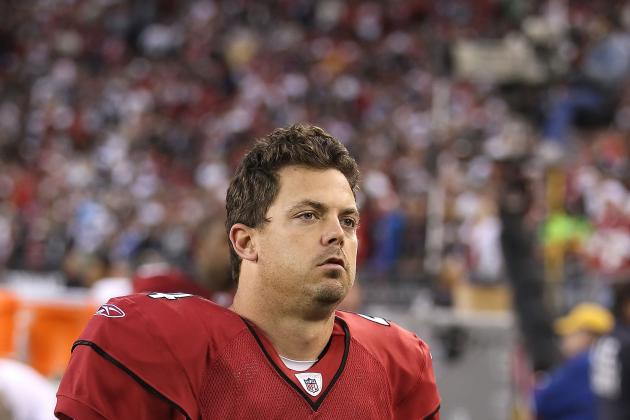 Christian Petersen/Getty Images

There is a bona fide quarterback competition brewing in the desert.
The Arizona Cardinals appear to have two quarterbacks. Or possibly none.
Kevin Kolb of the $63-million dollar contract is not a lock to start this season. The cheaper John Skelton has a real chance of wresting the spot from his more ballyhooed counterpart.
Should Skelton pull of the probable, the Cardinals should look to move Kolb. He isn't going to be happy being a backup, and no team can afford such a financial albatross.
The best move would be to trade him for pennies on the dollar. However, Kolb will have to take a pay cut to make it happen.
Considering the lack of playing time in Arizona, he should jump at the chance.
Trade Probability: 65 percent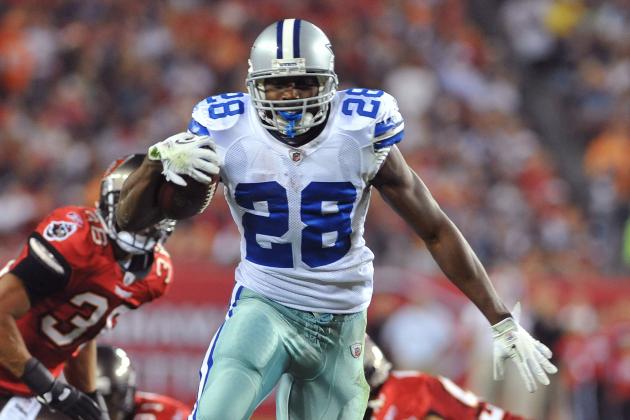 Al Messerschmidt/Getty Images

The descent from potential feature back to second banana is a difficult transition.
Yet, that's exactly where Felix Jones finds himself.
The emergence of DeMarco Murray has clearly relegated Jones to a support role. Professional players cannot reach their potential without possessing an ego, but Jones has seemingly taken the demotion in stride.
There haven't been any big media explosions or even a leaked story regarding a trade demand.
Despite his impending free agency, the Cowboys would be smart to hold onto Jones. Neither he nor Murray has had great luck when it comes to health.
Trade Probability: 20 percent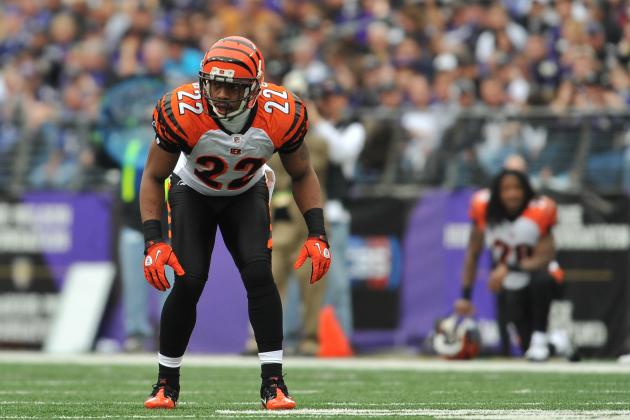 Larry French/Getty Images

Times really have changed for the Cincinnati Bengals.
No longer an afterthought in the AFC North, the don't-call-us-The-Bungles could unload a former Pro Bowler to bolster weaker positions on the roster.
Cincy welcomes back the ever-improving Leon Hall, and they also drafted Alabama's Dre Kirkpatrick. Both are capable of handling a starting role on a top-10 defense.
However, the NFL has been transitioning to a pass-happy league for the last decade. So long as the third cornerback can handle his role, having three guys this talented would be a huge advantage.
Trade Probability: 10 percent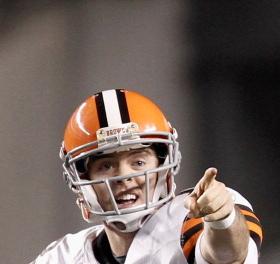 Jared Wickerham/Getty Images

There just isn't any reason for Colt McCoy to stay with the Cleveland Browns.
As has been discussed ad nauseum, Brandon Weeden is going to start. Teams don't draft older quarterbacks in the first round to ride the pine.
So what's the holdup?
Mike Holmgren cannot be holding out for more value. Nobody is going to offer much for the former Longhorn.
Keeping McCoy on the roster is a no-win proposition.
If he comes in and excels, it might kill Weeden's confidence and split the locker room. If McCoy performs terribly, whatever Holmgren hoped to receive in return will vanish.
Trade Probability: 65 percent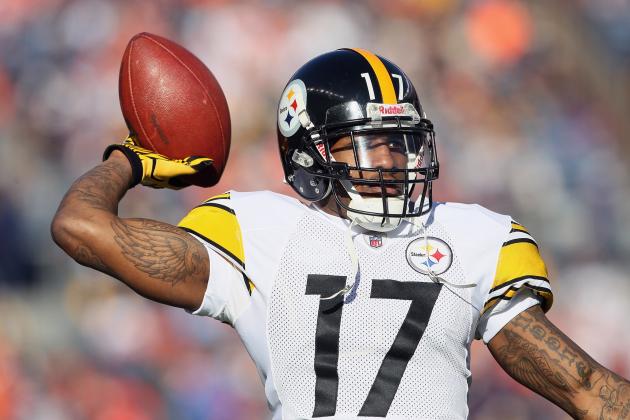 Jeff Gross/Getty Images

Could the most explosive receiver in Pittsburgh Steelers history be traded?
It's unlikely.
But not impossible.
Mike Wallace wants to be paid like an All-Pro wideout. He is reportedly asking for Calving Johnson-type money.
The Steelers are dealing with serious cap issues. Tough decisions will eventually have to be made.
However, proper management demands that James Harrison takes a walk long before Wallace does.
Trade Probability: 15 percent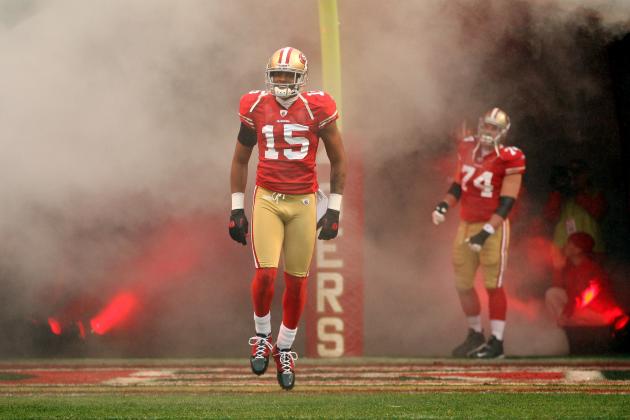 Ezra Shaw/Getty Images

The San Francisco 49ers would have been in the Super Bowl with better wide receiver play.
Former first-rounder Michael Crabtree had been a disappointment until catching 72 passes during the 2011 regular season. He only had four touchdowns, but there were signs of improvement.
The Niners didn't see great carryover to the playoffs, though. Thus, they added Randy Moss and Mario Manningham to bolster the passing attack.
San Francisco now has an embarrassment of riches at the position. If San Francisco feels it has a gaping hole at a different spot in need of a quick fix, Crabtree would be enticing trade bait for another team.
Trade probability: 40 percent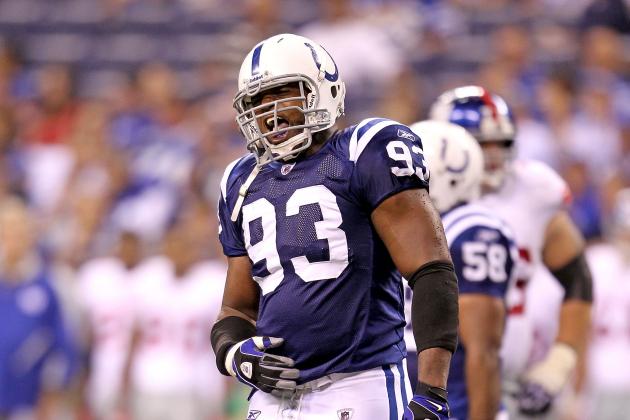 Andy Lyons/Getty Images

Dwight Freeney is in the last year of his contract. Obviously, this means that he could walk away from the rebuilding Indianapolis Colts regardless of the team's wishes.
Now is the time for the franchise to strike.
Pass-rushers will always be at a premium. Freeney would bring decent value from a contending team looking for that push over the tipping point.
Sure, they would likely get a compensatory pick if he left via free agency. However, the team has control over the situation as of now and should exercise it.
Trade Probability: 50 percent