Who Would Your Favorite Team Select in MLB's All-Time Player Draft?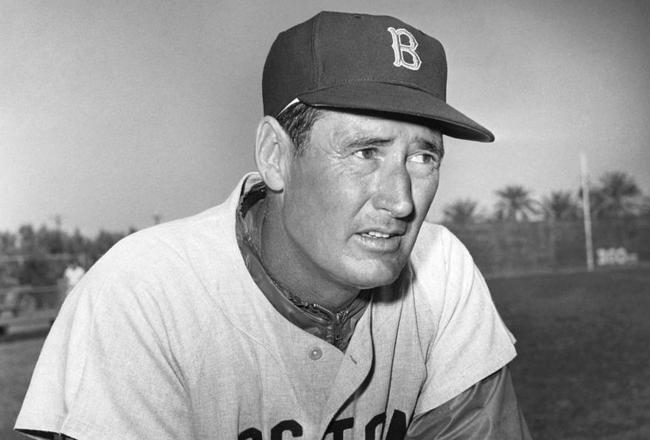 Granger

Imagine Major League Baseball starting from scratch and depleting all 30 of its rosters. Suspend your disbelief further and accept that history's best players—past and present—are available and in their primes.
These were the conditions of my hypothetical all-time draft.
The results were easier to predict once I took agents out of the equation. So, unlike the amateur draft, there was no element of "signability."
The picking order was determined by franchise winning percentage. It kicked off with the Tampa Bay Rays (.450) and wrapped up with the New York Yankees (.568).
Again, I remind you that the players on the draft board were fully developed (not prospects). Those selected were deemed most capable of making an immediate impact.
Who did each team decide to build around?
You're about to find out.
*Alleged and admitted PED users were not draft-eligible.
Tampa Bay Rays: Babe Ruth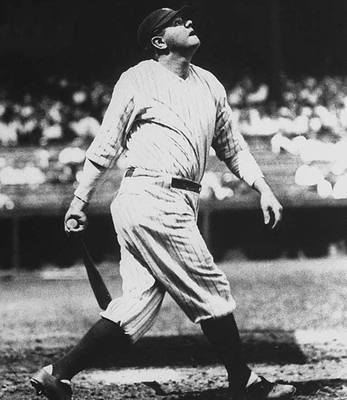 The Associated Press
There's no doubt that Babe Ruth would go No. 1 overall in an all-time player draft.
Extraordinary as a starting pitcher in his early twenties, the Great Bambino further distinguished himself as the most dominant slugger baseball has ever seen.
I bet his talents and personality would draw some respectable crowds to Tropicana Field.
San Diego Padres: Willie Mays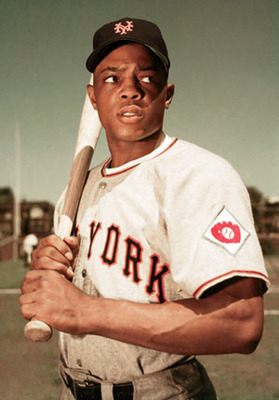 GQ
Willie Mays is custom-made for PETCO Park and the San Diego Padres.
The five-tool phenom was particularly valued for his range in center field and powerful bat.
His impact on the franchise would be immeasurable.
Seattle Mariners: Walter Johnson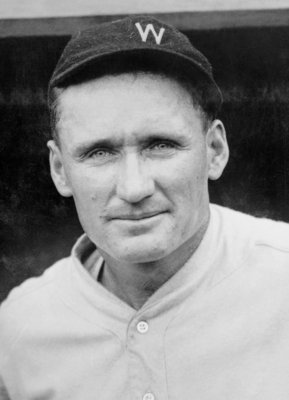 National Photo Company
If there's a consensus about anything in the baseball community, it's that Walter Johnson was the greatest pitcher in history.
Johnson annually devoured 300-plus innings while leading a four-man rotation. Every few times out, he could be expected to hurl a complete-game shutout.
Additionally, the Big Train was an offensive threat. He finished with triple-slash lines of .261/.293/.433 and .283/.308/.389 during his MVP campaigns.
Philadelphia Phillies: Randy Johnson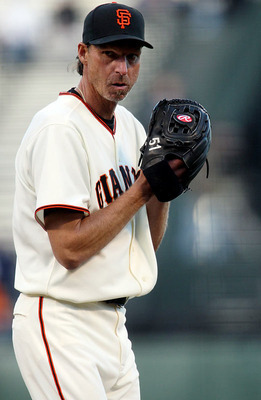 Brad Mangin/SI
Hard-throwing left-handers don't exactly grow on trees, and neither do 6'10" individuals.
Randy Johnson was a unique specimen.
His career numbers are skewed by his early-career command issues. However, he was the ultimate late bloomer.
The Philadelphia Phillies would be elated if Johnson—the game's finest strikeout artist—was still on the board.
Colorado Rockies: Sandy Koufax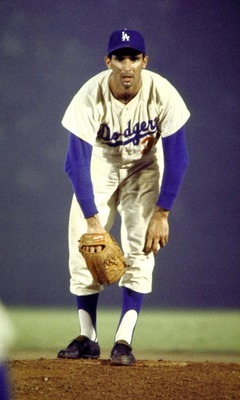 John G. Zimmerman/SI
Sandy Koufax possessed a filthy curveball that even today's technology wouldn't prepare batters for.
If there was any starting pitcher that could succeed in high altitude and on three days' rest, it was him.
Baltimore Orioles: Chirsty Mathewson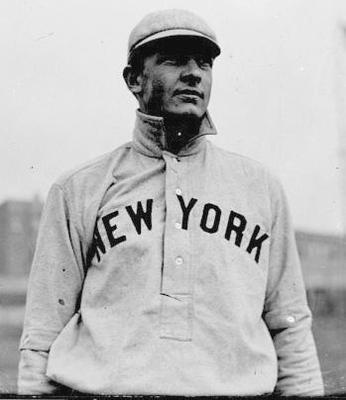 Christy Mathewson
As the sixth pick, Christy Mathewson shares a similarity with the previous two selections—he struggled with pitch location as a young player.
The Baltimore Orioles wouldn't have to take that into consideration because he eventually developed into a workhorse who never missed his spots. That's the beauty of this draft!
Texas Rangers: Ted Williams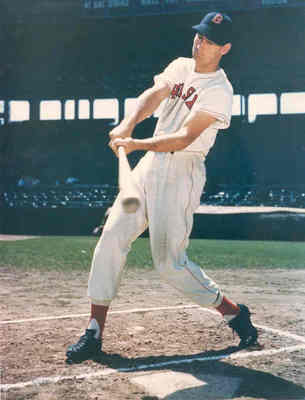 Chicago Sun-Times
To concoct the perfect hitter, simply combine bat speed with trajectory and contact ability with plate discipline.
Those—more or less—were the ingredients that comprised Ted Williams.
This guru believed hitting was a science and put his theories into a book. The resulting publication (unveiled in 1986) remains the No. 1 tool in baseball coaching, according to Amazon.com.
Washington Nationals: Pedro Martinez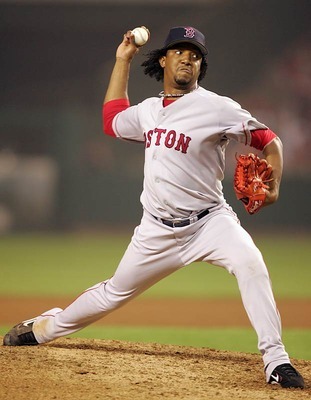 Robert Beck/SI
To fully appreciate Pedro Martinez's peak years, you must adjust for the fact that he was opposing juiced sluggers in the heart of the Steroid Era.
Martinez was proof of the saying, "looks can be deceiving," as he hid world-class talent within his small frame.
He would be the best available arm for the Texas Rangers.
Milwaukee Brewers: Greg Maddux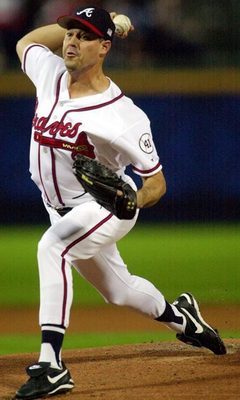 John Bazemore/AP
Though National League teams weren't thrilled to miss baseball games during the 1994-95 strike, there was a silver lining—the work stoppage coincided with the prime of Greg Maddux's career and robbed him of at least a dozen starts.
Maddux was on a level all by himself, immune to home runs during a stretch when no one else was.
Miami Marlins: Cy Young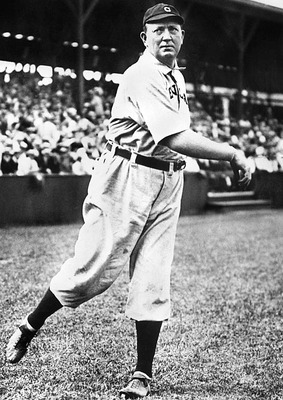 National Baseball Hall of Fame Library
Cy Young was the top pitcher of the 19th century...and that was before his career actually took off.
His golden strikeout-to-walk ratio as a veteran suggests that he would still be competitive against modern-day batters.
New York Mets: Pete Alexander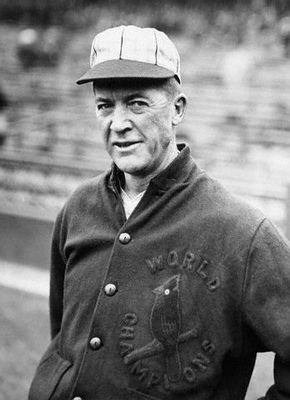 FanGraphs
Grover Cleveland "Old Pete" Alexander was another expert pitch locator.
He didn't spend any of his 20 MLB campaigns in the New York market, but I imagine he would have thrived in the limelight.
Kansas City Royals: Lou Gehrig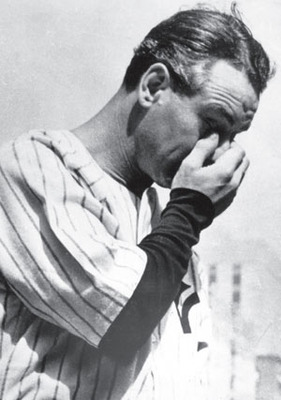 United Press International
Lou Gehrig was an extra-base hit machine. You just don't see players averaging an RBI per game in this day and age, a feat that was commonplace for the Iron Horse.
Minnesota Twins: Ty Cobb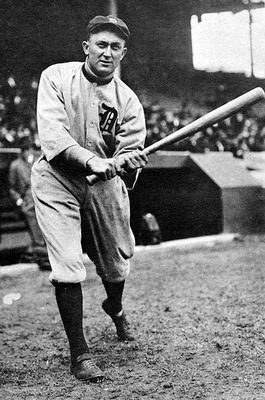 Getty Images
Drafting philosophy recommends you select the best talent available...expect when that talent comes with significant baggage. Ty Cobb's mean-spirited personality and blatant racism drops him out of the top five and into the teens.
In quiet Minneapolis, perhaps he would make more headlines with his superb offensive skills than his fierce temper.
Wishful thinking, I guess.
Oakland Athletics: Lefty Grove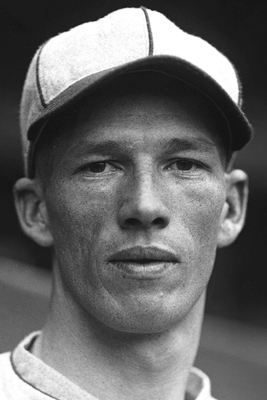 TNFOTO Baseball Pictures
Southpaw Left Grove notched 31 victories during the summer of 1931, when wins used to be indicative of a pitcher's ability.
He handled work as a starter and reliever and was terrific in both capacities.
Houston Astros: Honus Wagner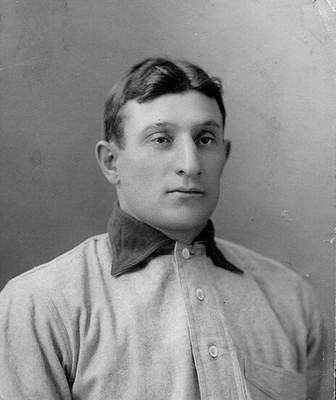 Vintage Sports Memorabilia
This player selection process has thus far been a parade of hurlers and outfielders. Leave it to the champion-less Houston Astros to buck that trend.
In terms of Wins Above Replacement, shortstop Honus Wagner was the most valuable individual of his generation.
Toronto Blue Jays: Carl Hubbell
Hank Olen/New York Daily News
In the mold of Lefty Grove, Carl Hubbell was comfortable finishing games he began and even those started by others.
He was a left-hander during the same era who outdid Grove by twice being named MVP.
Arizona Diaondbacks: Rogers Hornsby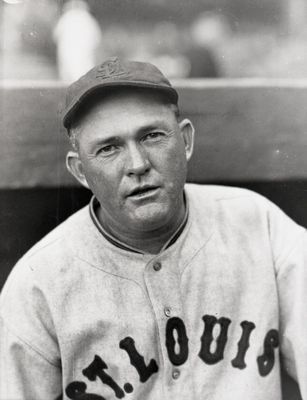 The Sporting News
Rogers Hornsby was a power-hitting middle infielder when such a combination was believed to be mythical.
His batting average was impressive, too, and there may never be another man to amass 250-plus hits in a year at that defensive position.
Los Angeles Angels of Anaheim: Mickey Mantle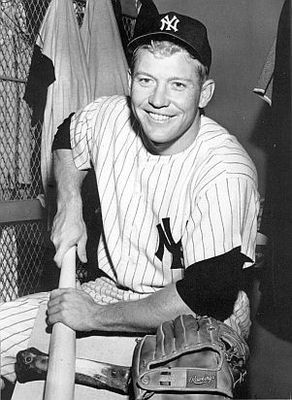 Bob Olen
Fan favorite Mickey Mantle played through pain for pretty much his entire career.
However, he was unstoppable during those precious injury-free portions of his life.
Bullpen specialists of the 21st century would be helpless against the switch-hitting Mantle and his subtle platoon splits.
Atlanta Braves: Joe DiMaggio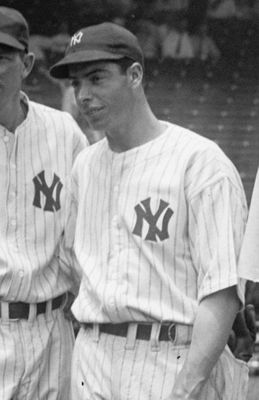 Harris & Ewing
Joe DiMaggio was defending his country in World War II when his athletic abilities peaked. If the Earth had known peace, baseball fans would have found out just how remarkable the iconic center center fielder could be.
One thing is certain—he was pretty darn sensational before his tour of duty.
Pittsburgh Pirates: Johnny Bench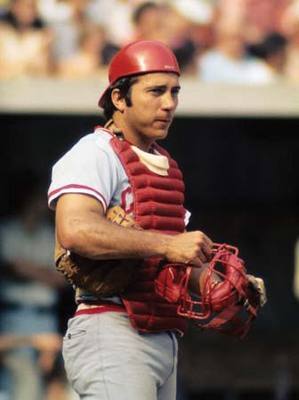 Tony Tomsic/Getty Images
There's a case for Johnny Bench going even higher in this draft.
He revolutionized catching and gunned down opposing baserunners at a gaudy rate.
He never regained his 40-homer strength after an offseason lung operation, or else researchers and casual fans would realize what a special batter Bench was.
Chicago White Sox: Tom Seaver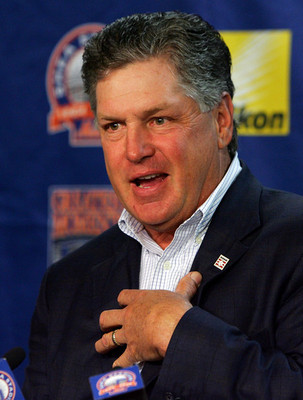 Jim McIsaac/Getty Images
Tom Seaver was formidable in the Chicago White Sox rotation as a 40-year-old. The thought of him donning the pale hose a decade-and-a-half earlier is enough to make mouths water on the South Side.
Tom Terrific used to go months without a weak outing.
Detroit Tigers: Hank Aaron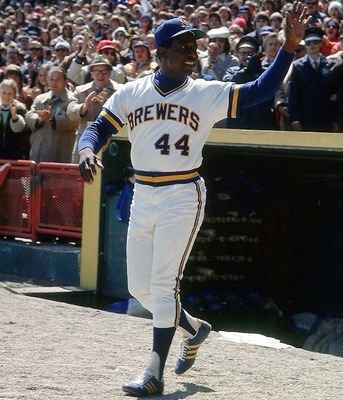 Heinz Kluetmeier/SI
Hammerin' Hank Aaron surprisingly stays on the board into the twenties. This is not to disrespect his no-doubt, Hall of Fame credentials, but a reflection of his reputation as a compiler.
The Detroit Tigers would be unable to pass on his quick wrists and efficient base-stealing.
Cincinnati Reds: Bob Gibson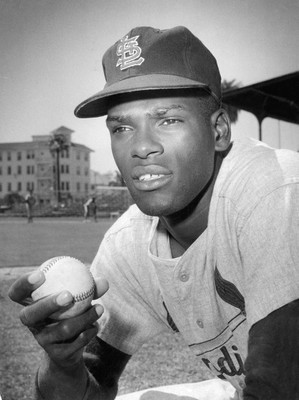 St. Louis Post-Dispatch
Bob Gibson single-handedly forced Major League Baseball to lower its pitcher's mound following his all-time great 1968 campaign. He generated frequent swings and misses even after the change was implemented.
Gibson was also an ace you could trust to lead your club through the postseason.
Cleveland Indians: Warren Spahn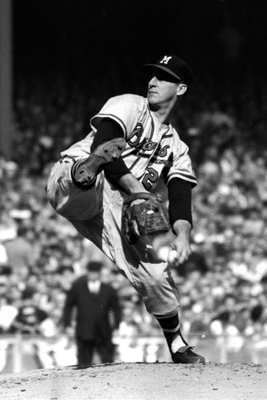 The Associated Press
It's tough to decide when Warren Spahn was at his best. He recorded 20-win summers in the 1940s, 1950s and 1960s!
Through it all, he pounded the strike zone.
Spahn's swift move to first base deterred eager speedsters from running against him.
Chicago Cubs: Albert Pujols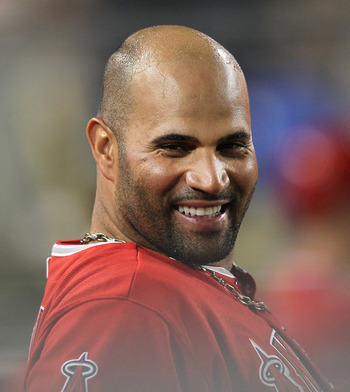 Stephen Dunn/Getty Images
It took awhile, but there's finally an active player getting some love in the all-time draft.
Of course, though, Albert Pujols' past achievements are what merit his selection in the first round.
Aside from his hitting prowess, Pujols stands out among thousands for his baseball intelligence and intangibles.
St. Louis Cardinals: Stan Musial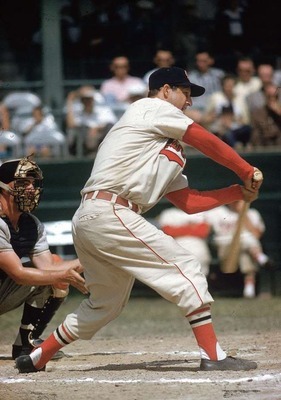 Baseball-fever.com
This is just how things work out sometimes.
The lifetime St. Louis Cardinals first baseman/outfielder was a perennial batting titlist who would thrive in any age with such smooth mechanics.
Boston Red Sox: Tris Speaker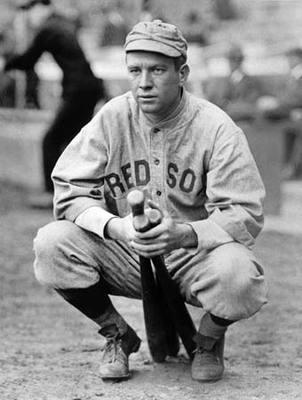 MLB Photos/Getty Images
The legendary Grey Eagle had individual seasons where he totaled more triples than strikeouts. He was also an authority in situational hitting.
His numerous outfield assists are evidence of his defensive wizardry.
Los Angeles Dodgers: Jim Palmer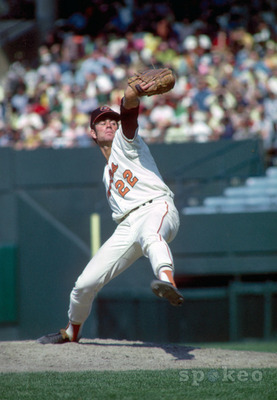 US Presswire
Jim Palmer only plunked about one batter every one hundred innings and was the ace of some incredible Baltimore Orioles teams.
He was not necessarily gifted with supreme stuff, but he sure knew how to use it.
San Francisco Giants: Joe Morgan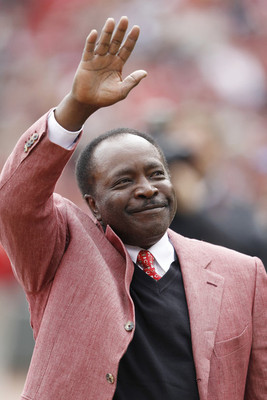 Joe Robbins/Getty Images
Just like any ideal top-of-the-order batter, Joe Morgan exuded patience at the plate.
He utilized his agility on the basepaths and could score on anything that touched the grass.
It's hard to find another second baseman—past or present—with comparable offensive value.
New York Yankees: Roy Halladay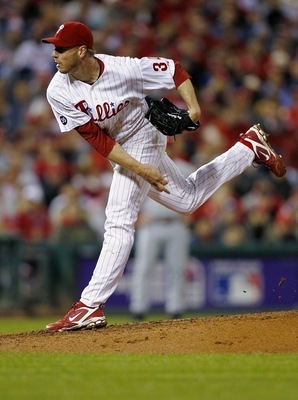 Jeff Zelevansky
No current MLB player has earned the trust of his teammates and coaches like Roy Halladay.
He spares the bullpen by going nine innings when his pitches are crisp. Yielding as few runs as he does takes pressure off of the offense.
Halladay is nearly on par with the aforementioned stud right-handers of previous generations.
It's impossible for anyone so dominant and humble to stay on the draft board through 30 picks. I don't foresee the New York Yankees passing on Doc.
Keep Reading