5 Young Players Who Need NBA Offseason the Most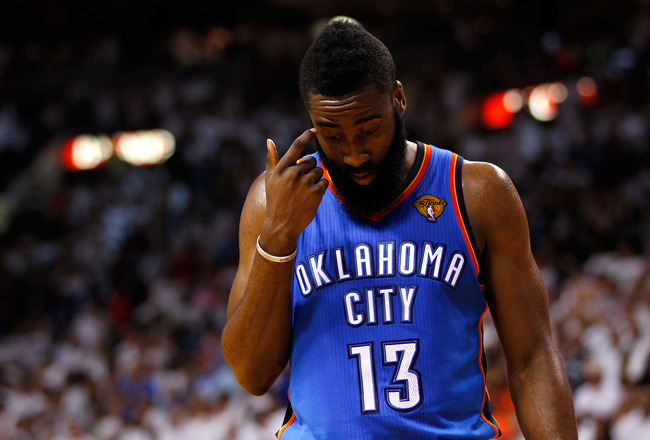 Mike Ehrmann/Getty Images
For some players, the offseason comes at the worst time. Right when they seem to be figuring everything out, they have to wait months before playing again.
For others, it can come at just the right time. Both poor play and fatigue can be cured with a long break from the game.
The break is great for young players still getting used to being professionals. With lots of time to work on their craft, younger guys can work on weakness that have been exposed.
Many players need the offseason, but here are five young stars who need the offseason the most.
D.J. Augustin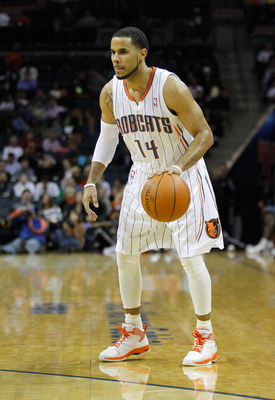 Streeter Lecka/Getty Images
D.J. Augustin had a great season in 2010-11, starting every game for the Charlotte Bobcats and leading the team in assists.
Augustin struggled to stay healthy in 2011-12, playing only 48 games. He also decreased statistically in points, field goal percentage, free-throw percentage and minutes.
With a summer to figure out where he will be playing as well as getting healthy, Augustin should be able to use the time off to his advantage.
Jeremy Lin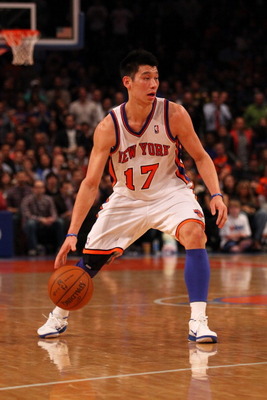 Al Bello/Getty Images
Linsanity seems so long ago.
After Jeremy Lin went down with a knee tear in March, the country seemed to forget about the young Harvard grad.
Lin came out of nowhere to play out of his mind for a stretch mid season. Lin started 25 games for the Knicks and put up 14.6 points and 6.2 assists per game before getting hurt.
Despite his success, he was often criticized for his chronic inability to maintain possession. Lin had 3.6 turnovers per game in his first season in New York, making him an easy target for critics.
Lin has kept a low profile since his injury and can use the summer to his advantage. After six months of being in the spotlight, he can focus on building his strength and skills.
Ricky Rubio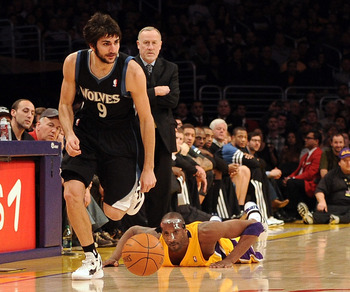 Harry How/Getty Images
Ricky Rubio was another young star to have his season cut short by injuries.
In his rookie season in Minnesota, the Spanish guard came in second for Rookie of the Year voting despite playing in only 41 games.
Rubio showed flashes of the brilliant play he displayed for FC Barcelona before coming to America this season. Rubio scored 10.6 points per game and dished out 8.2 assists to help a young Timberwolves team.
Rubio tore his ACL in March, making this summer all about rehab for him. He will need to work hard and get back to form before he can break out as a star in the NBA.
James Harden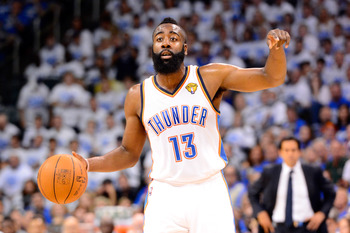 Ronald Martinez/Getty Images
James Harden had an outstanding season for the best team in the Western Conference.
Harden took home the Sixth Man of the Year award, playing in 62 games for Oklahoma City. The guard played 31.4 minutes per game and scored 16.8 points per game.
This season was Harden's best in points, rebounds, assists, minutes and field goal percentage.
All was looking good for Harden until the NBA Finals. Despite a few missteps in the early rounds, Harden looked poised for a big series against Miami.
The Heat exposed Harden and kept him from finding his rhythm all series.
Harden made only two field goals in three separate games in the finals, something he had done only twice in the previous three series.
With decisions to make on his future and a possible Olympic team spot, Harden will be plenty busy this summer. Hopefully he can figure out what went wrong in the finals.
John Wall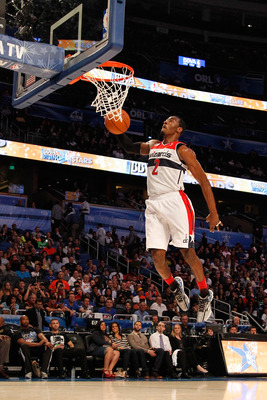 Mike Ehrmann/Getty Images
John Wall is going to be a truly special point guard in the NBA.
In his two seasons in Washington, he has become the face of a franchise while learning how to play at a high level.
Wall has averaged 16.4 points per game in his first two years in the league. He has also added 8.2 assists and 4.6 rebounds per game.
Wall can't do it all by himself, but the Wizards have added a few pieces around him in the past few days.
With the additions of Emeka Okafor and Trevor Ariza, Washington has added a bit of veteran flavor to complement the young Wall.
Wall can also take the summer to work with highly-coveted draft pick Bradley Beal, whose scoring ability will be beneficial to Wall's strong passing.
Keep Reading