The Short Supply of Talent at Shortstop for '09 Fantasy Baseball
At the beginning of this decade the position of shortstop had some of the best fantasy talent the game of baseball had ever seen. Going into 2009, there is a major shortage in between second and third.
While the top talent at shortstop is some of the best in the game with the Marlins' Hanley Ramirez and Mets' Jose Reyes, the drop off is relatively severe after that.
Ramirez and Reyes will put up the best numbers in a standard 5x5 league. They are fantasy five-tool players batting for average and power, scoring runs by batting leadoff, and stealing bases at a rapid rate.
Ramirez will likely go number two overall just behind Alex Rodriguez while Reyes will fall to number five after Albert Pujols and teammate David Wright. Ramirez's power number are significantly higher thus making him a very coveted player on draft day.
After these two superstars, it will be up to fantasy players to find this year's sleeper at shortstop. Here's where I would begin to look on draft day:
Jimmy Rollins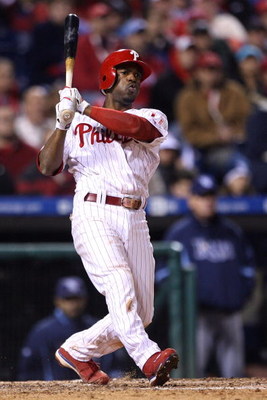 Philadelphia's Jimmy Rollins is a fairly easy choice for the number three shortstop in fantasy for 2009. However, there are a number of signs from the 30 year-old that could be a cause for concern this year.
First, Rollins played deep into the season last year with the Phillies winning the World Series. His offseason has been the shortest among all shortstops in the majors this year.
Rollins also missed significant time in 2008 with an ankle injury that appeared to hamper his production throughout the first half. Rollins bashed an astounding 30 home runs in 2007, the year of his MVP run. Last season, he was limited to just 11 dingers.
Still, Rollins showed that he remains a threat on the base-paths by swiping 47 bases while being caught just three times. Rollins also drew a career high 58 walks and went down on strikes a career low 55 times. All of these numbers will lead to greater run production for him this season.
It is likely Rollins will remain in the lead-off spot this year however the "Flyin' Hawaiian" Shane Victorino could challenge him for that spot this year. Missing Pat Burrell's bat and the dubious health of Chase Utley could be concerns for Rollins runs scored.
Derek Jeter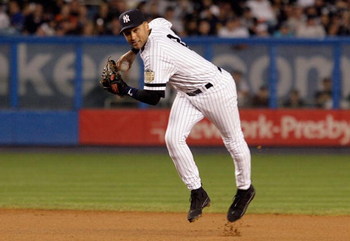 He's going to be 35 in June. All of his relevant fantasy numbers have seen a decline this year. But, he's the Yankee captain. He's still going to hit number two in a lineup that features Mark Teixeira and Alex Rodriguez.
Jeter played in 150 games last year as a 34 year-old shortstop. It's inevitable that he's going to need to make a change to one of the corner infield spots but it won't be in 2009. That being said, I do not envy Hank Steinbrenner in 2011 when Jeter's contract is up.
Expect Jeter to score 100 runs, hit close to .300 with decent pop in the eight to twelve HR range. He'll also drive in around 65 runs as pitchers will not want to pitch to Tex and A-Rod behind him. And, he's still running at his age to the tune of 11 steals last year.
Jeter is clutch, which does have an intrinsic value even in fantasy. His value is falling fast, but he's still a top five fantasy shortstop.
Rafael Furcal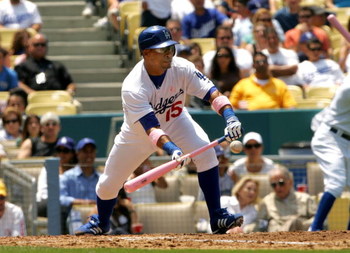 Furcal saw very limited action last year due to a back injury. Prior to heading to the disabled list, Furcal had one of the best starts to the 2008 season of any player at any position.
At 31, can Furcal stay healthy and bring that same vigor to the 2009 season?
I wouldn't be concerned with Furcal's ability to put up numbers. He's still going to get on base and steal bases for any owner who drafts him. The concern is his ability to stay healthy.
Last year was the first time since 2001 that Furcal failed to play in at least 138 games. However, back problems for a baseball player always seem to linger and affect every facet of the player's game.
Joe Crede of the Chicago White Sox was on his way to having a team back up the Brinks truck to his front door until he encountered back problems two years ago. He's struggling to garner six million from the Giants right now.
If healthy, Furcal will score 100 runs and be on base at least 35 percent of the time. If the Dodgers can sign Manny Ramirez, which appears likely, then Furcal will have someone in the middle of the lineup to bring him in.
If not, you could see yourself watching the waivers for a replacement. Draft with caution but know that Furcal's ceiling is high.
Alexei Ramirez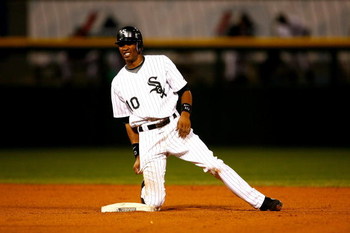 The Cuban Missile is the first sleeper on this list.
Now, depending on your league eligibility rules, Ramirez may not be available at shortstop until the middle of April. When he does gain shortstop eligibility, he will be a force to be reckoned with.
Ramirez had a great first major league season last year at second base for the pale hose. He hit .290 with 21 home runs and 77 RBIs. While his average tailed in the second half his power numbers doubled.
It will be interesting to see where he slides in for the White Sox as this will determine his production rates.
If he hits two for Ozzie Guillen's club, then expect to see a decline in those power numbers with the small ball philosophy that Ozzie tends to employ. If he hits in the five or six spot, then Ramirez will be an RBI machine that has the ability to swing away.
Fantasy owners should want to see him fifth for obvious reasons. While he was able to steal 13 bases last year he was also caught nine times. Guillen will be apprehensive to give him the green light in that two hole with his RBI men in he heart of the order.
Pay attention to his location in the order during the Spring to see what type of player Ramirez will be in 2009.
Michael Young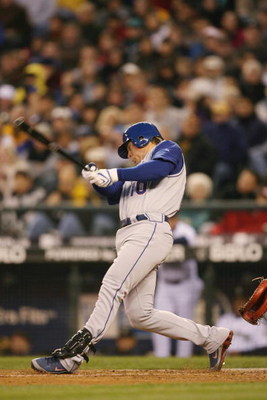 The Rangers have proven that they are one of the most impressive offensive clubs in the majors. Just don't draft any of their pitching staff.
It's hard to believe that Michael Young will be 32 at the end of the 2009 season when he has been mentioned in so many trade rumors over the past few seasons. In his first season as a 30 year old, Young saw a slight decline to his numbers.
He is starting to lose a bit of his power but still can get on base at a decent pace. With the log-jam of power hitting outfielders in the middle of the Rangers order, Young will score a lot of runs when he gets on. Milton Bradley will be missed, but Ian Kinsler being back healthy can replace some of those numbers.
Young isn't going to steal double digit bases for you, nor is he going to hit over .300. But, if you can provide your power and speed from other positions on the diamond, Young is a solid eighth round or later investment.
Stephen Drew
The Arizona Diamondbacks had a problem making contact during the 2008 season. This is amazing considering that Brandon Webb and Dan Haren pitch in the red and black.
Stephen Drew was just yet another snake in Arizona that swung and missed more than 100 times in 2008. However, when you see a high strikeout rate, you usually can assume that there's going to be 20+ home run production behind it.
Drew hit 21 home runs and drove in 67 runs last year while mostly hitting lead-off or second for the D-Backs. He'll provide some pop that is hard to find at shortstop but if your league penalizes for strikeouts, expect Drew to poison that stat column.
Save Drew for the ninth round or later. Any earlier and you'll miss out on talent at other positions.
Troy Tulowitzki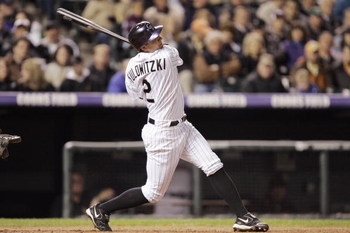 The disabled list was a more common place to find a shortstop then between second and third last year. Tulowitzki tore a quad tendon last year but still managed to appear in 101 games.
The Tulo we saw last year was not the same one that ripped the cover off the bal in 2007. There were points last year where he was below the Mendoza line, hitting just .189. He came on strong late and managed to hit .263 with eight home runs.
Tulowitzki is in the same sleeper class and Alexei Ramirez. Don't expect his 2007 season to be a flash in the pan. The kid can hit. In the second half he hit .327 while slugging a whopping .469.
Tulowitzki also saw his strikeout rate decline and his walk rate rise. He's starting to gain more discipline at the plate which was his main fault in his rookie campaign.
The Rockies young star could be a late round steal. Don't be anxious and take him in the sixth or seventh round, but you should be able to steal him in the tenth or eleventh.
J.J. Hardy
6'3" and 182 pounds. I think the Bucks need Hardy more than the Brewers. A large presence at shortstop and a big stick at the plate make Hardy attractive middle to late round power surge.
Hardy has similar numbers to Stephen Drew but hits in the five or six spot for the Brew Crew. As with Drew, Hardy will provide some pop at short, but he won't score a ton of runs and will strikeout a lot.
Hardy also lacks any semblance of speed so don't expect more than one or two steals from him. A mediocre mid-to-late round selection but some unusual power from this position.
Ryan Theriot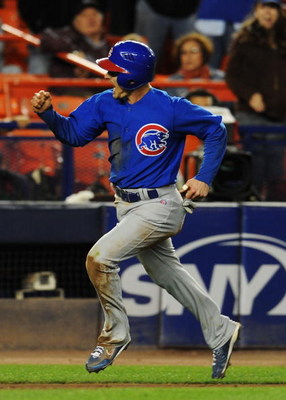 Ok, call me a homer. I won't hold it against you. Sure, I could have put Jhonny Peralta or Mike Aviles in the last spot on this preview but I'm going with a home-town scrapper.
If Lou Piniella plays 'em, I'm willing to draft 'em. Theriot was the batting champ for the Cubs last year hitting .307 and scored 85 runs. He also stole 22 bases for the Cubs.
Ok, he got caught 13 times but this is fantasy. If he steals 100 and gets caught 200 it doesn't matter. Theriot is not going to provide the pop that some of the other sleepers on this list will, but he's going to score, steal and hit for average.
"The Riot" doesn't deserve a first ten round pick, but if you haven't drafted a shortstop by the thirteenth round or later, take a chance on LSU grad. He'll play as many games as he's able and he'll get on base in front of the formidable three, four and five spots for the Cubs in 2009
Keep Reading