Michael Phelps: His Biggest Rival in Each Individual 2012 Olympic Event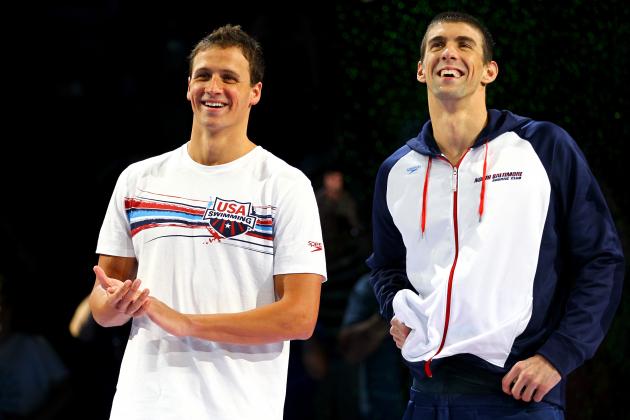 Al Bello/Getty Images

After announcing he would drop the 100-meter freestyle and 200-meter backstroke, Michael Phelps is on target to swim eight events at the London 2012 Olympics—the same eight events, in fact, that he contested four years ago in Beijing.
And while Phelps' program hasn't changed, his competition certainly has.
Let's take a brief look at the men who stand to challenge Phelps in each of his five individual events as he pursues a third-straight eight-medal haul.
Begin Slideshow

»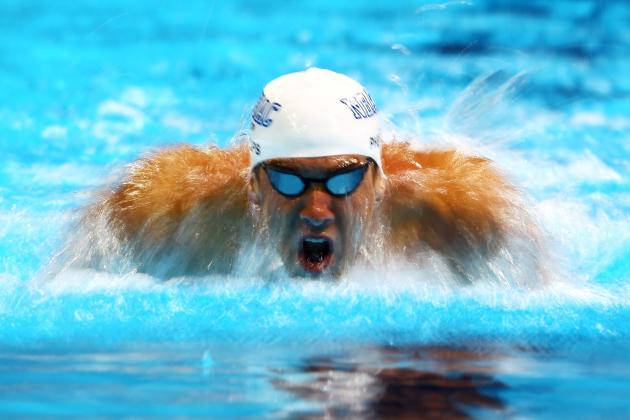 Al Bello/Getty Images

Top Competition:
Wu Peng (China)
Takeshi Matsuda (Japan)
Laszlo Cseh (Hungary)
Nick D'Arcy (Australia)
We can pay lip service to the three men above, but Phelps is truly without peer in this event.
He's set the last eight world records and dominated his competition even amidst pronounced training lapses.
Matsuda and Peng finished second and third respectively at the most recent World Championships, but D'Arcy will garner the most attention—much of it related to the fact that he and teammate Kenrick Monk consented to having their pictures taken holding firearms and then posted said pictures to Facebook.
Chances Phelps Takes Gold: 95 percent
Hey, it's one race, anything can happen. But it won't. Phelps was born to swim this event.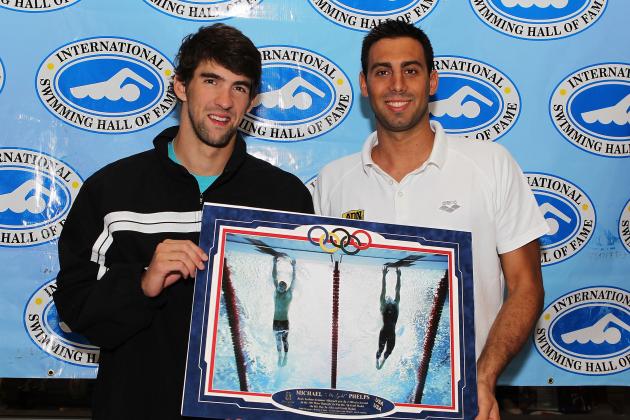 Al Bello/Getty Images

Top Competition:
Milorad Cavic (Serbia)
Konrad Czerniak (Poland)
Tyler McGill (USA)
Phelps has won this event at each of the past two Olympics, but it's never been easy. In 2004, he beat American Ian Crocker by .04 seconds and then cut it even closer four years later with his now-legendary 1/100th of a second victory over Serbia's Milorad Cavic.
Cavic, owner of the world's second-fastest time, is still a potential bugaboo in 2012, though it should be noted that he wilted at last year's World Championships and failed to advance past the preliminary round.
Chances Phelps Takes Gold: 85 percent
Phelps' record in this event remains unblemished even though his method of victory will make any prognosticator uneasy. The field, however, is a bit less settled than it's been in past years, leaving Phelps as the clear favorite.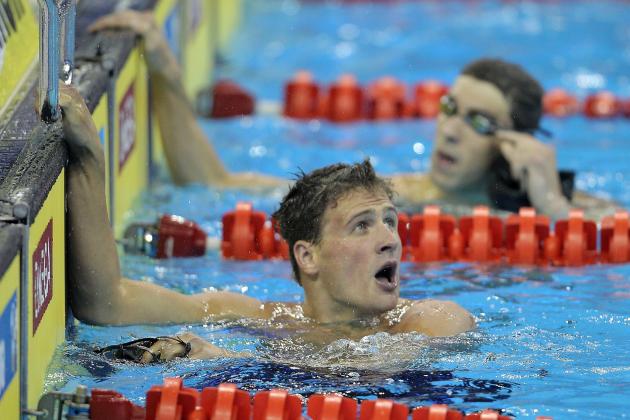 Feng Li/Getty Images

Top Competition:
Ryan Lochte (USA)
Yuya Horihata (Japan)
Kosuke Hagino (Japan)
Tyler Clary is the third-best 400 IM-er in the world, but he won't swim this event in London thanks to the co-domination of Phelps and Ryan Lochte. That leaves a pretty big gap between Lochte-Phelps and the rest of the field.
So where do the rivals stack up against one another?
It's hard to know at this point. Phelps hasn't contested this event at a major international competition since Beijing. Lochte beat him at the trials pretty handily, but Phelps is still the world record holder and should see some improvement in his times before London.
Chances Phelps Takes Gold: 55 percent
The times say "Lochte," but the gut says "Phelps." When he's at his best, Phelps is still the better swimmer in this event and his record at big meets speaks for itself. But can he get back to peak before before late July considering the length of his layoff?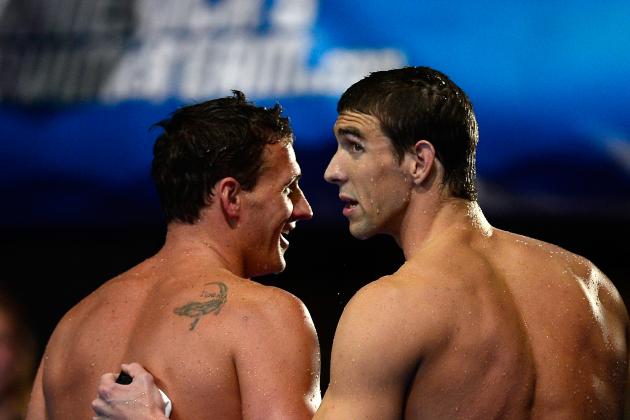 Jamie Squire/Getty Images

Top Competition:
Ryan Lochte (USA)

Laszlo Cseh (Hungary)
Thiago Pereira (Brazil)
So many of the story lines from the 400 IM carry over to the 200, but there's a crucial difference: Lochte beat Phelps in this race at a major international championship.
The victory came at last year's World Championships, and Lochte set a new world record in the process.
That has to scare Phelps, whose aura of invincibility in this event has very clearly been compromised.
Chances Phelps Takes Gold: 40 percent
Though the recent evidence points to Lochte, I can't go any lower than 40 percent with a champion of Phelps' caliber. We should know a lot more when these two face off in this event at the U.S. Olympic Trials.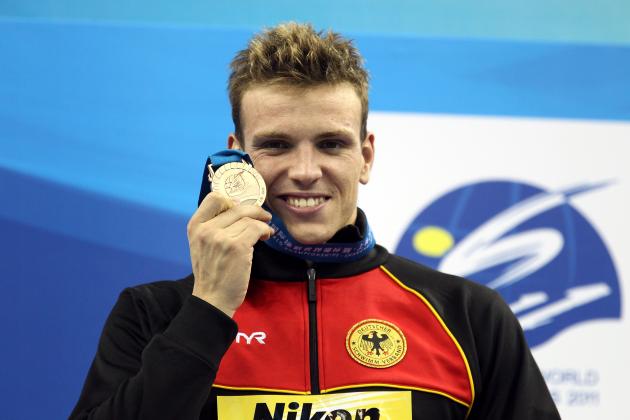 Clive Rose/Getty Images

Top Competition:
Paul Biedermann (Germany)
Ryan Lochte (USA)
Danila Izotov (Russia)
The pre-race talk will revolve around Lochte-Phelps, but Germany's Paul Biedermann is the 2009 world champ and a strong contender to knock off one or both of the "Big Two."
Lochte beat Phelps in this event at last year's World Championships by over half a second. Phelps exacted his revenge by topping Lochte at this year's U.S. Olympic Trials—albeit in a not-so-stellar time.
Taken together, those facts don't do much to separate the two. Add in Biedermann and this could be the most thrilling race in London.
Chances Phelps Takes Gold: 50 percent
Phelps has some momentum after his Trials victory, but the specter of two serious challengers looms large.