Dodgers' New Ownership Proves Winning Tradition Will Be Rebuilt with Open Wallet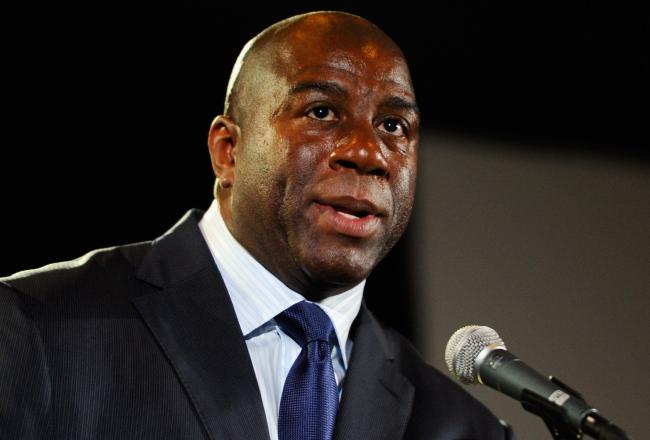 New Dodgers head man Magic Johnson and the rest of the team's ownership have already made it clear they're not afraid to spend.
Kevork Djansezian/Getty Images
When Magic Johnson and his crew of deep-pocketed cronies bought the Los Angeles Dodgers for $2 billion earlier this year, they knew they were getting a franchise with a storied history.
They also knew they were getting one hell of a fixer-upper. And the one thing that will always be true of fixer-uppers is that the fixing-up process will never fail to put a further dent in one's wallet.
The Dodgers are no different. They're having a successful season, but a lot of work still needs to be done to establish solid foundations for a new winning tradition. The farm system needs a face lift, and the Dodgers could do with a few more star players at the big league level.
This week, the Dodgers effectively tried to kill two birds with one stone by signing Cuban defector Yasiel Puig to a seven-year contract worth $42 million, a deal that was first reported byESPNdeportesLosAngeles.com.
Puig's new deal is the largest contract ever given to a Cuban player.
The industry reaction to this signing can be summed up with two words: "Wait, what?"
Ben Badler of Baseball America doesn't get it. He wrote that the Dodgers just committed over $40 million to "a player who scouts considered more of a solid than a spectacular prospect."
ESPN's Keith Law (Insider access required), who is not one to skimp on honesty, classified the signing as "bizarre." Law has heard that Puig has looked out of shape in workouts, and he pointed out that major league scouts haven't been able to evaluate him as thoroughly as they did fellow Cubans Yoenis Cespedes and Jorge Soler.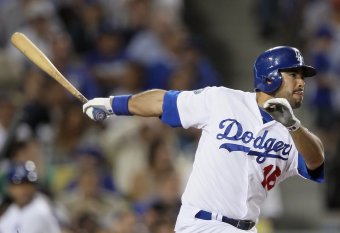 Jeff Gross/Getty Images
The industry reacted in a similar way when the Dodgers signed right fielder Andre Ethier to a five-year, $85 million contract extension several weeks ago. FanGraphs analyst Dave Cameron wrote that the Dodgers will be paying Ethier at a rate that he "won't be able to justify for very long." Jon Weisman of ESPN.com was also of the mind that the Dodgers gave Ethier a bit too much money.
It's not too often that all the various industry honchos come to a consensus, but it's happened with each of the Dodgers' last two major signings. Throwing money around is all well and good, but the Dodgers are throwing it around as recklessly as their wannabe neighbors in Anaheim.
If you're the pessimistic sort, you'll scratch your head and call them stupid. If you're the pessimistic sort, you'll nod your head and call them bold.
I tend to think of myself as a pessimist, but I'm afraid I have to betray my usual way of perceiving things in this scenario. The Dodgers have indeed been reckless with their money, but that's not a bad thing given what the status of the franchise was like when Johnson and company took over.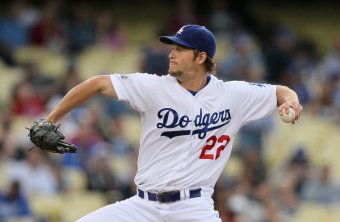 Victor Decolongon/Getty Images
The Dodgers were baseball's most depressing team last season. Though Clayton Kershaw and Matt Kemp both had truly excellent seasons out on the field, the team itself did not have a good year. The Dodgers were downright unwatchable at times.
Worse, the nonsense that was going on at the highest level of the organization overshadowed everything that was happening out on the field. It was hard to watch Dodgers games without being cognizant of the fact that team owner Frank McCourt was in the middle of a slapping contest with Major League Baseball over money.
When the Los Angeles Times reported last May that the Dodgers didn't even have enough cash to make payroll, all you could do was shake your head.
Now look at the Dodgers. They're making it rain like the Miami Heat at Club LIV. And shoot, if they're willing to spend so much money on players who don't deserve it, just imagine what kind of lengths they'll go to to sign players who actually are worth the money.
This is going to be a good offseason for teams looking to spend big bucks on free agents. Josh Hamilton, Carlos Quentin, and Melky Cabrera are just a couple offensive studs due to hit free agency at the end of the season. Considering the going rate for No. 1 starting pitchers, Cole Hamels and Zack Greinke stand to make a killing in free agency.
Rest assured, the Dodgers will kick their tires on some of these names, and certainly other free agents as well.
What should the Dodgers target this offseason?
In the last couple weeks, the organization has essentially taken its billfold out of its pocket and showed everyone how thick it is. You're damn right they're willing to spend, and odds are they have more money to burn than your team does.
In fact, team president Stan Kasten all but admitted that the Dodgers are going to continue to make it rain. Here's what he told the LA Times this week:
"I promise you we'll explore everything. Look, as candid as we can be, we're the Dodgers. We're supposed to be big. We intend to be big. Will we look at big things? You bet."
So don't worry, Dodgers fans. The Dodgers' road back to prominence won't be as long or as hard as that of the Chicago Cubs, who are attempting to build a winner from the ground up under President of Baseball Operations Theo Epstein. The Dodgers have a strong foundation established at the major league level, and they mean to make it stronger by patching holes with high-priced players.
Generally, baseball fans are decidedly against such big-spending strategies. That's what the New York Yankees and Boston Red Sox do, and nobody likes them.
You won't hear any Dodgers fans complaining, though. For that matter, baseball fans in general shouldn't get too upset if the Dodgers keep throwing money around.
After what they went through under McCourt, the Dodgers have every excuse to go a little wild.
If you want to talk baseball, hit me up on Twitter.
This article is
What is the duplicate article?
Why is this article offensive?
Where is this article plagiarized from?
Why is this article poorly edited?

Los Angeles Dodgers: Like this team?