Michigan Football: Projecting How the 2013 Class Will Be Wrapped Up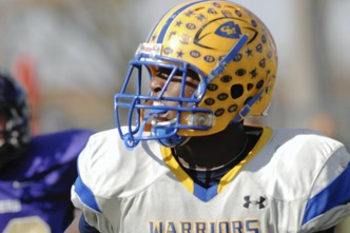 articles.chicagotribune.com
Amazingly, Michigan already has 22 players committed and will only look to take two more to finish with a class of 24. And July has only just begun.
So, what does all this mean? It means that recruits are lining up in large numbers to pledge to Michigan, and as a result, it allows the coaches to get a head start on the 2014 kids.
But who will the final two players be to wrap up the 2013 class? Here's a look at the kids Michigan is still in contention for by position and what their chances really are.
All information found at TheWolverine.com, and all rankings are according to Rivals.com.
Running Back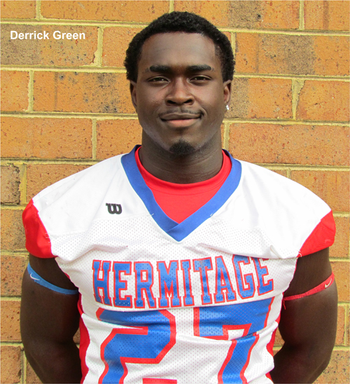 Derrick Green - techsideline.com
Michigan currently has two running backs committed in Wyatt Shallman and Deveon Smith. A popular debate has been whether or not they would take a third one as well. Well, if Ty Isaac would have been that third back, there is no question that he would have been welcomed with open arms.
However, he chose to commit to USC, and many people felt that there wouldn't be a third running back. But Derrick Green and Jordan Wilkins both plan on visiting Michigan in the near future. If one of them wanted to commit, would they be accepted? Many think so, while others aren't so optimistic.
Regardless, it sounds like Jordan Wilkins is a lock for Auburn and that Green may now be a long shot as well. It would be great to wrap up the class with a back like Green, but I think the coaches are content with the two backs they currently have.
Defensive Line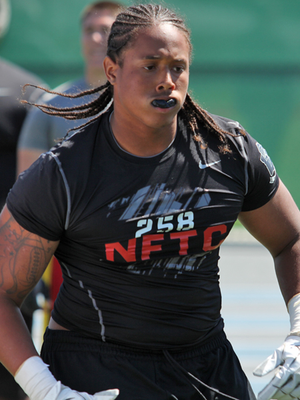 Joe Mathis - 247sports.com
I think that Michigan would definitely like to add another defensive lineman to this class. They currently have three committed: two tackles and an end.
However, there don't seem to be many options on who that last lineman might be. The most likely option seems to be Joe Mathis. He is also high on Nebraska and Washington, though, and we'll see if he's willing to leave the West Coast.
I just don't see many other realistic options other than Mathis. The recent addition of Henry Poggi really solidified things on the D-line, so it wouldn't be all that bad if they don't get another defensive lineman.
Defensive Back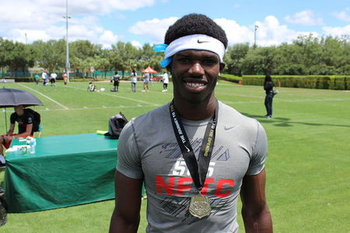 Leon McQuay III - sbnation.com
Wide Receiver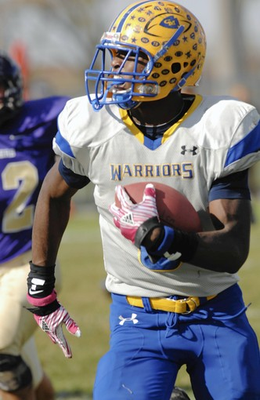 Laquon Treadwell - articles.chicagotribune.com
This is the position that Michigan not only still wants to add a big name to, but also simply still needs to. Laquon Treadwell has, without a doubt, been the main target for Michigan ever since the beginning of the recruiting process, and he still is.
However, the fact that he used to be a heavy Michigan lean but hasn't yet committed concerns some people. Most feel that the longer it drags on, the worse it is for Michigan.
Even though Michigan's chances with Treadwell have been mainly positive throughout the entire process, I don't like what I'm hearing recently. The fact that he wants to visit more schools just can't be a positive. I hope I'm wrong, but I just don't think he'll end up at Michigan anymore.
Devon Allen is probably the next most likely target, along with Paul Harris and Alvin Bailey. Bailey was actually just on campus recently, and the fact that he is teammates with Leon McQuay III obviously helps Michigan's chances with both of those players.
Still, Allen, Harris and Bailey are all pretty big steps down from Treadwell. Let's just hope that Michigan can land Treadwell and not have to worry about who that third receiver in this class will be.
Conclusion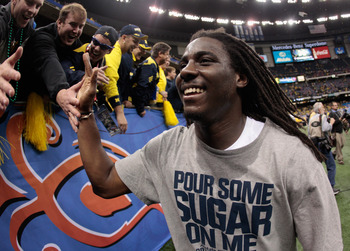 Chris Graythen/Getty Images
So, what two specific players will fill the final spots in Michigan's 2013 class? As mentioned earlier, I don't think it will be Derrick Green or Jordan Wilkins, so it looks like a running back isn't an option.
I don't think the team will land Joe Mathis either, so it probably won't be a defensive lineman.
I am being cautiously optimistic with Leon McQuay III and am going to go out on a limb here and say that Michigan lands him. If that's the case, there is no doubt that the final spot would be for a wide receiver.
I hope I'm wrong about Treadwell, but I just don't think he'll be a Wolverine. So, who will the final receiver be? Devon Allen? Paul Harris? Alvin Bailey? If I had to predict one of those three, I'd go with Harris.
However, watch out for a sleeper candidate to emerge late, just as one seemingly always does every year.
Keep Reading

Michigan Wolverines Football: Like this team?