NBA Draft 2012 Grades: Which Players Are Projects & Which Are Immediate Factors?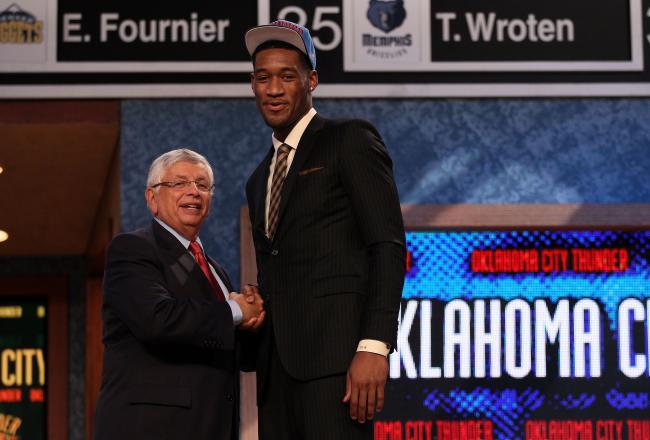 Perry Jones could be an All-Star, but it might take him a while. Who else ranks among the first-round's biggest projects?
Elsa/Getty Images
For every Kyrie Irving, there are far more rookies who play important, but limited roles; guys like New York's Iman Shumpert or the San Antonio Spurs' Kawhi Leonard.
Those are the kind of roles that acclimate a young player to life in the NBA without creating too much pressure to perform at a high level from the outset.
They aren't exactly non-factors, but nor are they central to their team's respective fortunes.
But, there are a number of guys who will wind up on one end of the spectrum: the projects and the NBA-ready pros vying for those Rookie of the Year honors. This year's first round will yield a few prospects from both crops.
Anthony Davis, PF/C–New Orleans Hornets
Chris Graythen/Getty Images
Davis' scoring ability may be something of a project, but his defense can change games. That's why he was a lock to be selected with the first-overall pick, and it's also why we just might see the Hornets take a significant step forward in their attempts to turn things around after Chris Paul's departure.
Expect Davis to see plenty of playing time starting as a forward/center in the paint. For now, his numbers might have more of a Marcus Camby look to them, but that should make a huge difference for a young team looking to get stops.
Impact: Very Immediate.
Bradley Beal, SG–Washington Wizards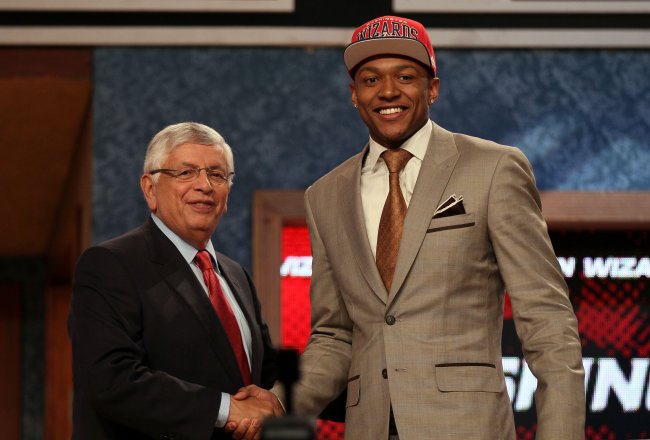 Elsa/Getty Images
Beal is still just 19-years-old, and it wouldn't be fair to expect him to dominate the offensive end of the floor from the outset. But, expectations aside, he very well might.
He may require somewhat of a transition period in order to score on guards who tend to be a bit bigger than his average opposition at the NCAA level. That should be an insurmountable challenge, but it could be a reason Beal doesn't look like an All-Star from day one.
Look for Beal to play an important complementary role in his rookie season and steadily improve from there.
Impact: Immediate.
Thomas Robinson, PF–Sacramento Kings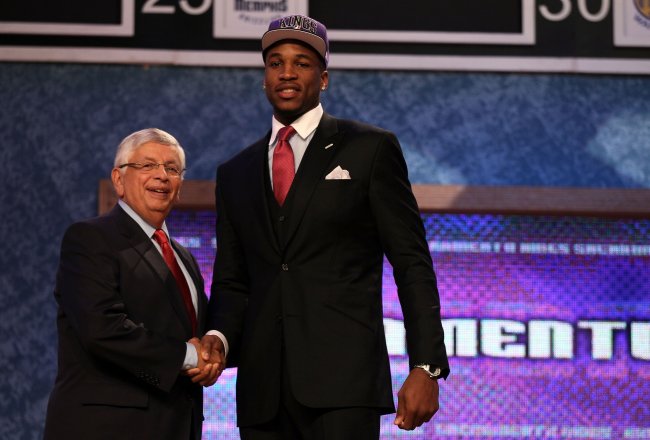 Elsa/Getty Images
The only question mark for Robinson is whether he'll fit in with DeMarcus Cousins. If the two scorers can learn to share shots, the tough big man out of Kansas should get off to a quick start. He spent three years at the college level, and that should pay dividends right away.
If there are some on-court chemistry issues, we might see a somewhat more gradual integration into the Kings' gameplan. The last thing they want to do is upset Cousins...again.
Impact: Immediate (probably).
Andre Drummond, C–Detroit Pistons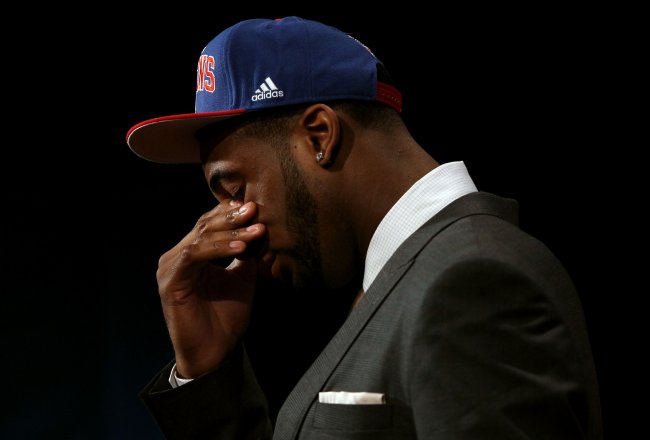 Elsa/Getty Images
Few guys in this draft have anywhere near the physical tools that Drummond brings to the table. He's big, explosive and has the potential to be every bit as dominant as Dwight Howard or Andrew Bynum.
But, he's not there yet.
Questions remain about Drummond's effort and consistency, and he's got a lot to learn about shooting the ball—especially from the free-throw line. If his skills catch up to his talent, watch out.
Impact: Somewhat of a project, but should have early opportunities.
Meyers Leonard, C–Portland Trail Blazers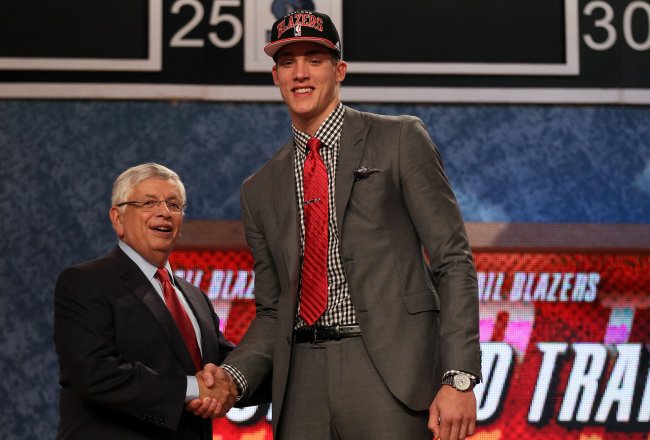 Elsa/Getty Images
Leonard should get some minutes right away simply because the Trail Blazers are desperate for a big man in the paint. He'll spend most of those minutes learning on the job though.
There's no doubting that Leonard could wind up being one of this draft's best big men, perhaps even better than Drummond. But like Drummond, he'll need time to become more than a large body that can throw down some dunks and block some shots.
Impact: Project who will see plenty of action.
Evan Fournier, SG–Denver Nuggets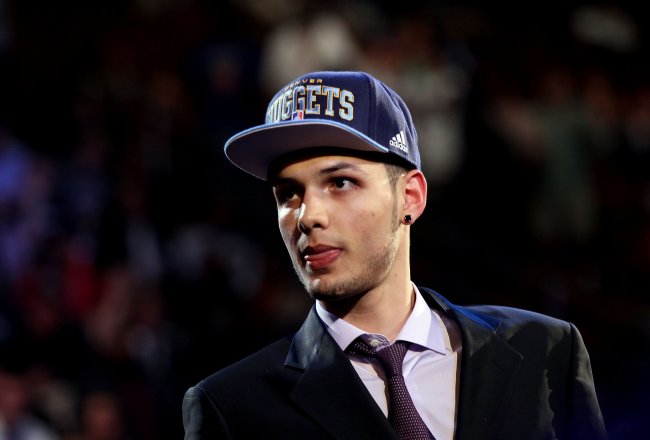 Elsa/Getty Images
Fournier already has a nice shooting touch and some unique scoring abilities, but he'll take some time adjusting to U.S. basketball. That's typically the case with European imports, but they're usually no worse off in the long term.
Fournier might not even play for the Nuggets right away given the team's stockpile of talented swingmen. Give him some time, though, and Denver fans will be pleasantly surprised by what they see.
Impact: Project.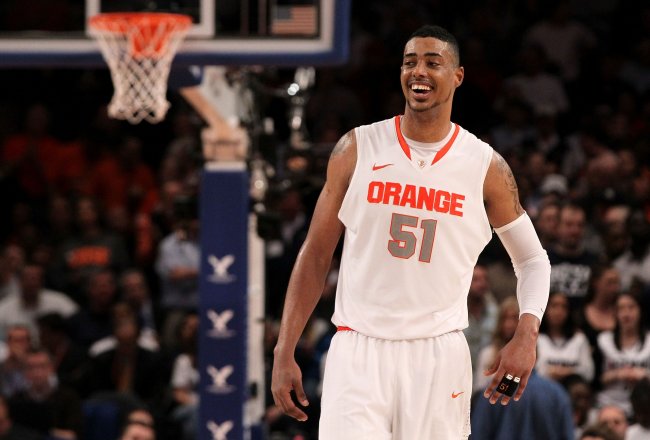 Jim McIsaac/Getty Images
Melo is a lesser version of Drummond and Leonard. The size and athletic ability are there, but that's about it.
He's not yet much of a scorer, and may never be. He'll also have to study the game, especially if he wants to get any playing time from head coach Doc Rivers. Melo could become a very solid center in this league, but don't expect to hear much about him for at least another couple of years.
Impact: Long-term project.
Jared Cunningham, SG–Dallas Mavericks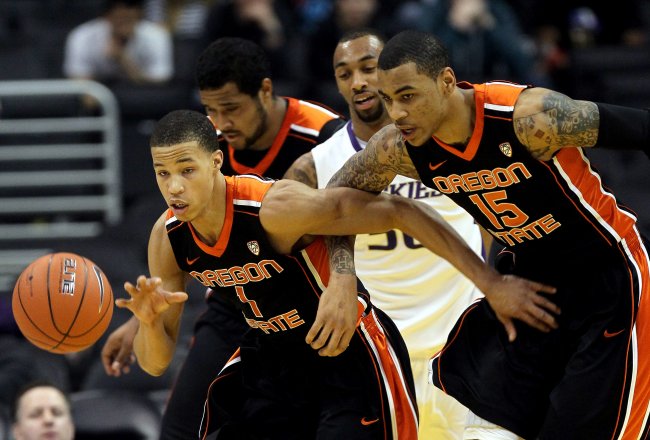 Stephen Dunn/Getty Images
If Cunningham is to survive as a shooting guard, he'll have to learn a few things from Monta Ellis. Currently, he's a sometimes-electric scorer, but the kind of guy who could struggle to succeed against bigger defenders.
It doesn't help that he turns the ball over as often as he tallies an assist. He'll need to smooth out those combo-guard skills if he wants to see any minutes in Dallas. A stint in the D-League may be in order.
Impact: Project.
Tony Wroten, PG–Memphis Grizzlies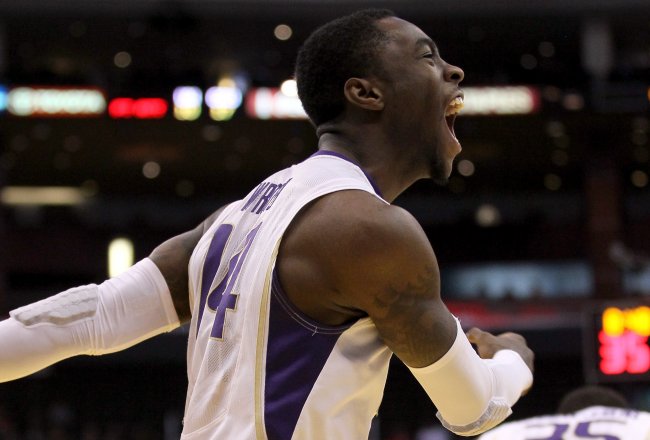 Stephen Dunn/Getty Images
Wroten probably has as much potential as anyone taken from the 20th pick onward. At 6'5", he has great size for a point guard and could eventually settle in as a Rodney Stuckey kind of guard.
For the time being, however, Wroten's offensive skill set is still limited, and he doesn't make the kind of decisions you'd like to see from an NBA player. The good news is that he won't have a ton of competition to play the role of Mike Conley's understudy.
If he can learn on the job and steadily improve, he has a ton of upside.
Impact: Project that may not take that long.
This article is
What is the duplicate article?
Why is this article offensive?
Where is this article plagiarized from?
Why is this article poorly edited?