Undrafted NBA Free Agents 2012: Players Who Deserve NBA Roster Spots
June 29, 2012
Ethan Miller/Getty Images
As the 2012 NBA Draft fades into the sunset, there are several players who had their dreams of becoming an NBA basketball player ripped from their heart.
Not so fast.
Undrafted free agents can still be successful in the league, and there are several examples of undrafted free agents on NBA rosters over the past 20 years.
Here are five undrafted NBA free agents who deserve a roster spot.
Scott Machado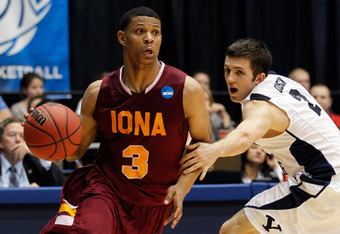 Gregory Shamus/Getty Images
Every team could use a legitimate point guard who can dish and is an underrated scorer. Scott Machado went undrafted Thursday night, but there should be a number of teams giving him a look over the summer.
Machado averaged 13 points and 10 assists per game this past season while shooting 49 percent from the floor and 40 percent from beyond the arc.
His vision is fantastic, he knows how to run an offense and his offensive ability is underrated. However, he did play in an up-tempo style at Iona so maybe he's a beneficiary of the system. 
Nevertheless, he's worth the look and worth a roster spot.
Terrell Stoglin
Kevin C. Cox/Getty Images
Terrell Stoglin is undersized at 6'1" given his non-point guard skills. He can, however, score the rock better than most in the draft class.
Stoglin scored 21.6 points as a sophomore at Maryland this past season. He did, however, shoot 16.7 times per game to get those figures.
There are reasons why each of these players mentioned didn't get drafted, but that doesn't mean they can't help teams.
NBA franchises consistently look for fire-starters off the bench; guys who can provide instant offense. There is no reason Stoglin couldn't be one of those players who ignites teams and the fan base in any given game.
J'Covan Brown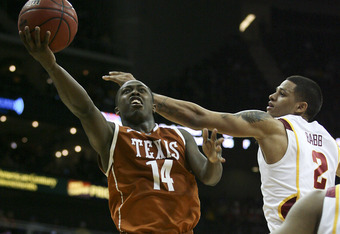 Ed Zurga/Getty Images
J'Covan Brown fits the same mold as Stoglin—he's a dynamic scorer that could be a real help off the bench for any team.
Brown scored 20 points per game on a Texas team that struggled to score the rock with consistency. He was the only one capable of creating his own shot which explains why he took about 16 shots per game.
Teams always want instant offense to give energy to their team. Brown could be that guy.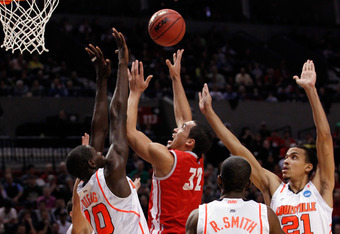 Jonathan Ferrey/Getty Images
Drew Gordon averaged a double-double in each of the past two seasons at New Mexico. This past season, Gordon scored 13.4 points and 11.1 rebounds in a very underrated Mountain West Conference. 
Gordon, the former UCLA transfer, would be seeing first-round praise if he stayed with the Bruins.
He has great athletic ability, rebounding fundamentals and he is as consistent as they come.
Henry Sims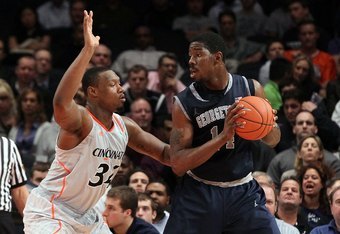 Jim McIsaac/Getty Images
Henry Sims deserves a roster spot because of how hard he works on the floor. His work ethic is great, he has an underrated offensive game and he knows how to get to the right positions on the floor.
At 6'10", 245 pounds, Sims could be a battler on the glass. He has good vision (3.5 assists), he has improved at rebounding the ball (6.0 rebounds) and he is an active player worth signing.
On a second team, Sims could be a high-energy player worth having along on the ride.