Blackmon Saying Right Things at Rookie Symposium, but Should We Believe Him?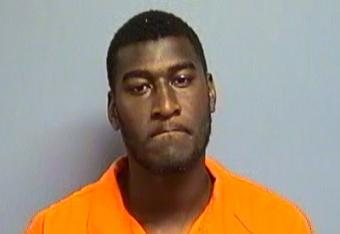 Photo Courtesy of Payne County Jail

When you think of role models for Justin Blackmon, Adam "Pacman" Jones and Terrell Owens aren't exactly the first names that come to mind. That's exactly why the NFL had them speak as cautionary examples at the annual rookie symposium.
The Jacksonville Jaguars are hoping Blackmon can learn from two of the highest profile problem children in recent league history so he can avoid any further incidents like the aggravated DUI he committed earlier this month.
Blackmon is at least trying to put on airs that he "gets it," and perhaps he actually does. Alex Marvez of Fox Sports reports that Blackmon tuned in when Jones and Owens were speaking, the wideout reportedly saying, "It's powerful any time you have a player share something that happened bad for him they could have avoided."
Blackmon also spoke about the DUI, calling it a "poor judgment choice" that he didn't want to downplay, although he also said he has he has "put it behind him" now that he has the support of his team and players. While it is important to have the support of his team, Blackmon also let down and endangered his community by driving at a level of intoxication that most people can't get to without getting sick or becoming unconscious.
Marvez reports that the rookies were reminded and given pamphlets about the confidential $90/hour "Player Transportation Link" service that will give a player a ride and transport their car in the process.
If a rookie—or any player—is driving while intoxicated instead of using the service, could it really be because they weren't aware of it? Blackmon's blood alcohol level of .24 goes way past "poor judgment" into the territory of "no judgment."
Charlie Bernstein of ESPN Florida told us that the word "alcoholic" has been intimated about regarding Blackmon. If the star prospect wants us to believe that he is really sorry and taking the lesson life is teaching him to heart, he should take that issue head on and seek treatment—if only because the courts will look more kindly on a person who has committed their second DUI when they do more than say the right things.
This article is
What is the duplicate article?
Why is this article offensive?
Where is this article plagiarized from?
Why is this article poorly edited?